If you are looking for a fantastic meal at a fun restaurant by the water, Pinchers Crab Shack Cape Coral, Florida is the place for you. It is a family favourite of ours because of the great atmosphere, beautiful view and fantastic food.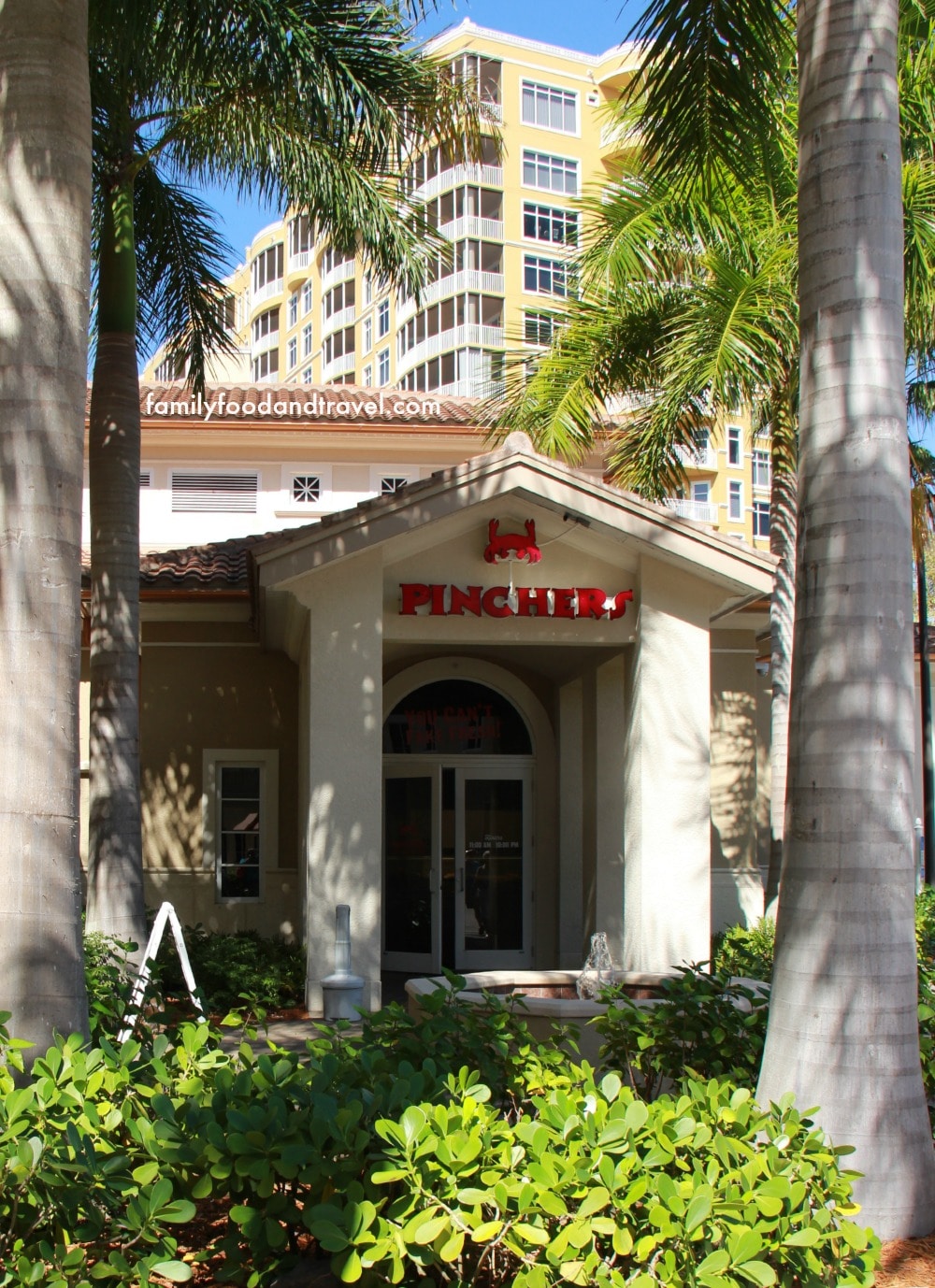 From great slogans on the walls to the impressive fish cooler at the front there are lots of great things to look at when you visit Pinchers Crab Shack. Definitely make sure to take the time to walk around. My boys marvelled at the fish around the restaurant while I was mesmerized by the view of the docks. With an inside bar stretching the entire length of the restaurant there are lots of stools available for those looking for a drink and appetizers rather than a full meal.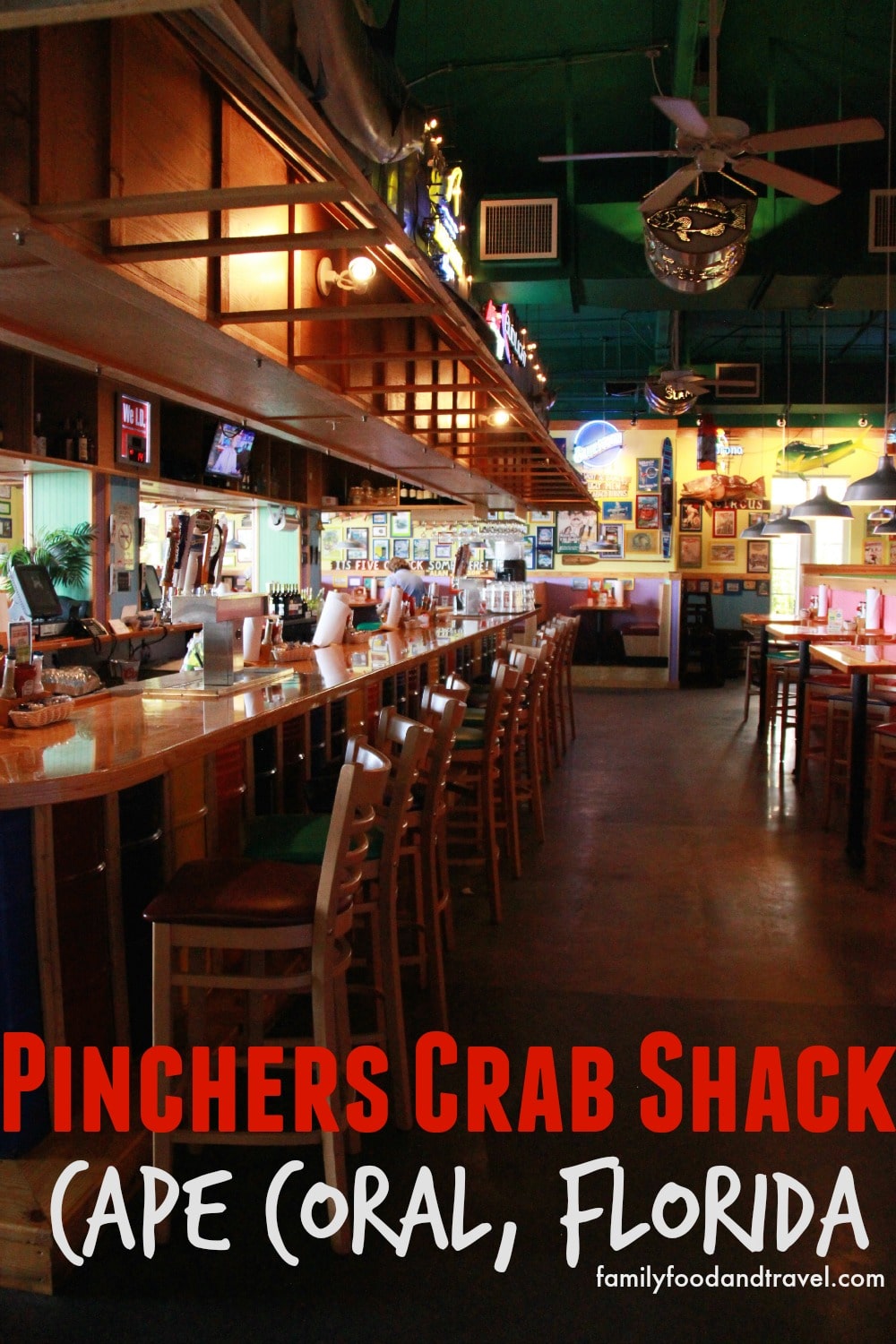 The menu has every seafood you would expect in South Florida and lots of creations specific to Pinchers Crab Shack Cape.  The menu has plenty of options for seafood lovers from a Raw Bar to Sandwiches, Tacos, Platters and plenty of crab! I had the Crab Cake Sandwich that was absolutely the best crab cake I've ever had. Delicious!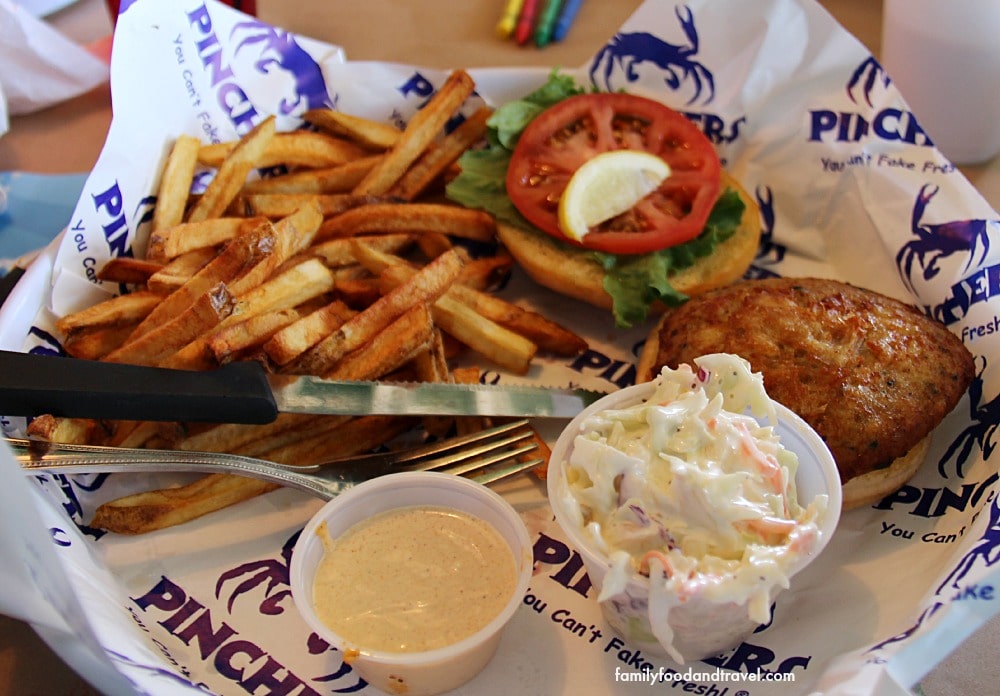 Check out the Kids Menu to see great selections like Popcorn Shrimp, Spaghetti and Cheeseburger. The menu items don't really do it justice as the food is delicious, tastes homemade and comes with smiley fries that my boys absolutely loved! Plus KIDS EAT FREE with a $15.99 entree purchase so your meal just got a whole lot less expensive. Here's the kids Cheeseburger: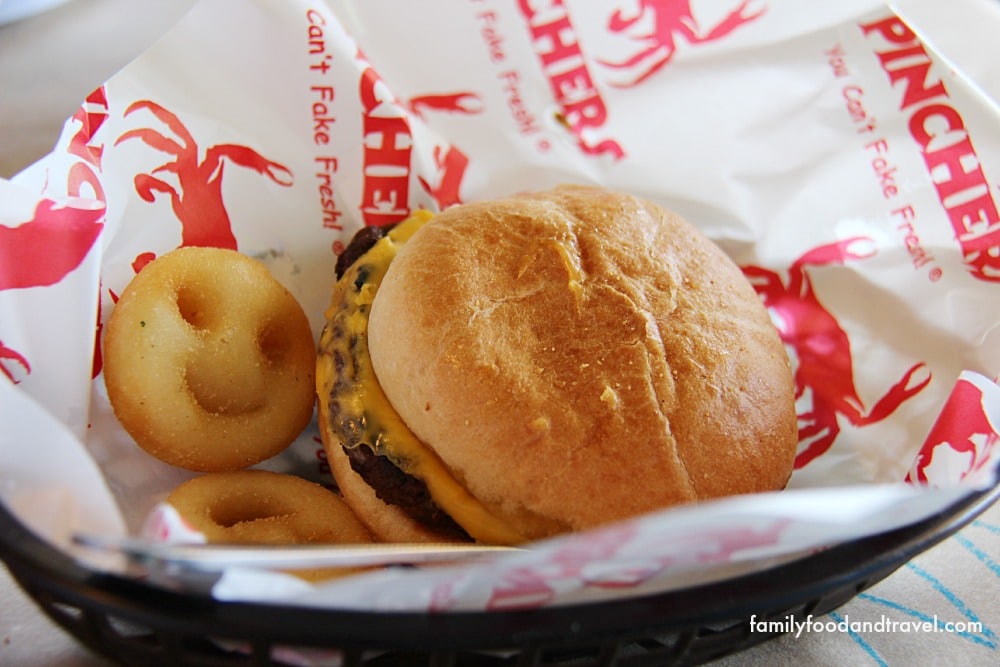 The kids menu comes in a folded packet with crayons and a menu with colouring, games and activities on it. Plus, for those families with messy eaters the table comes with an entire roll of paper towels!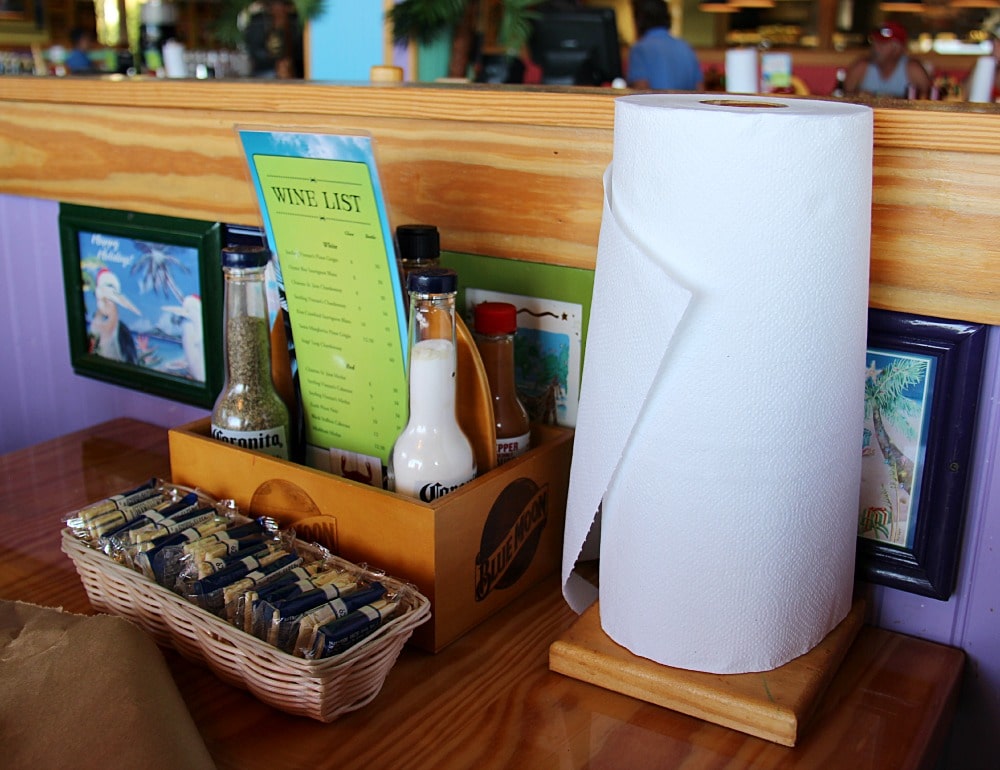 Check out the fresh fish display – you can even watch the chef's preparing it right there!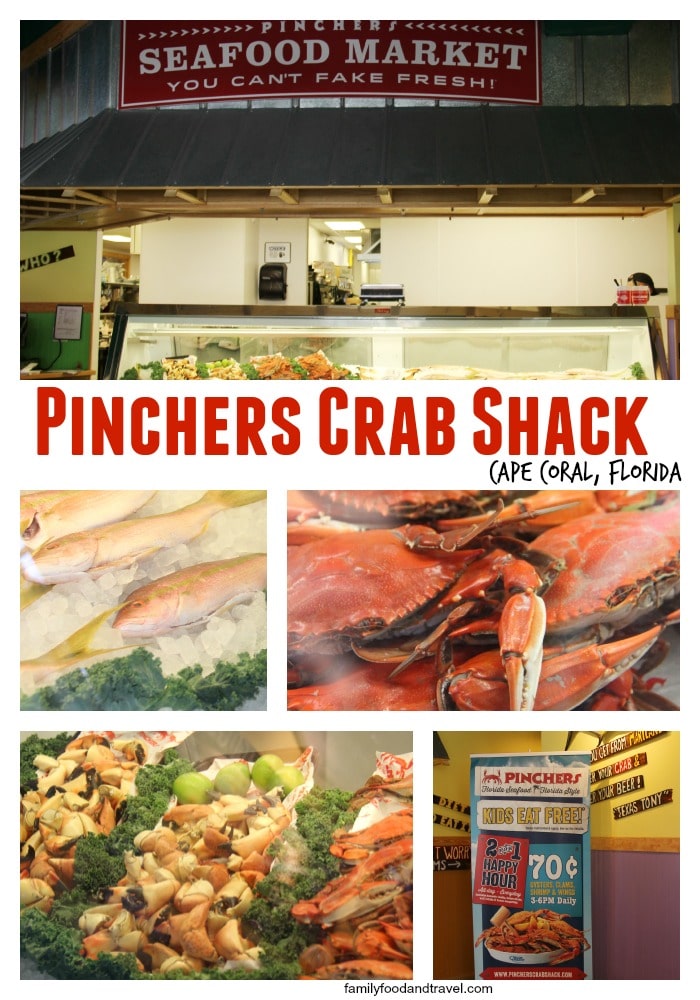 And check out that view from an inside booth – beautiful view of Tarpon Point and the marina nearby with a guaranteed breeze it's always the perfect temperature even on the hottest Florida days. Once you are done your meal you can stroll along the shops, look at the boats and take in a beautiful part of Cape Coral, Florida. Pinchers Crab Shack is a must when visiting Cape Coral.
Disclosure: I was not compensated in any way for this review. As always, all opinions are my own.