Iron deficiency was something I thought only happened to older people until I was in University. A combination of poor diet, sleepless nights and not enough exercise led to the discovery that I was iron deficient. I found out when I went to donate blood and I didn't have high enough iron levels to donate. Had I not gone to donate blood I may not have known until my yearly medical with my doctor.
Iron Deficiency is caused when the body has an insufficient supply of iron. According to the Centers of Disease Control and Preventions (CDC), Iron Deficiency is the most common nutritional deficit in the world, and it's the leading cause of anemia ( the most severe form of the condition). Symptoms of Iron Deficiency are often brushed off, or even go unnoticed because they are symptoms many of us experience in our busy lives – fatigue, . Early detection of Iron Deficiency and treatment is important to avoid Iron Deficiency Anemia. It is hard to believe in today's society that UNICEF estimates that four to five billion people around the world suffer from Iron Deficiency and two billion are anemic.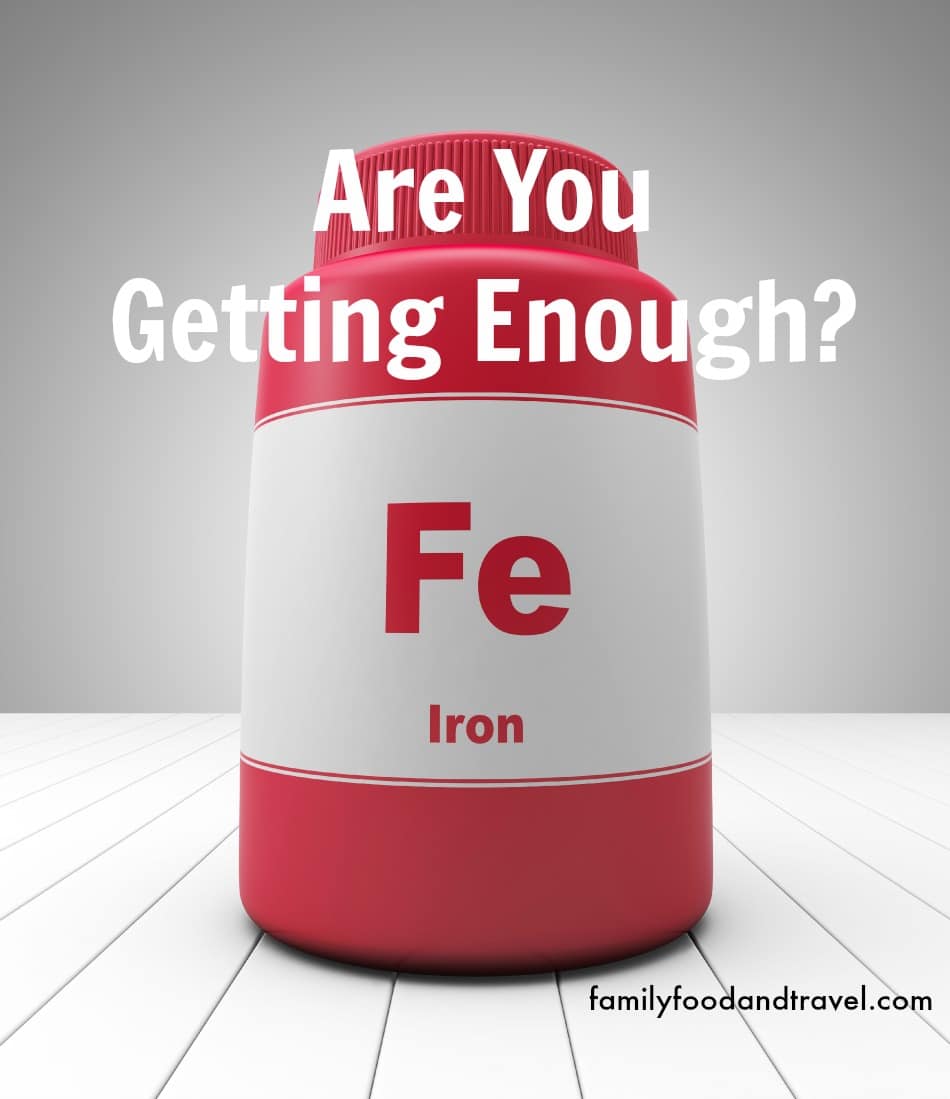 If you're high risk or experiencing symptoms of Iron Deficiency, consult your doctor as early as possible to identify and help treat it through supplements, iron rich foods, and by avoiding iron inhibitors.
Curious If You Are Getting Enough Iron?
FeraMAX® partnered with registered nurse and blood specialist, Leona Dove, to create The Iron Maiden – an online resource where your readers can learn more about Iron Deficiency, symptoms and treatment options.
There are two types of iron found in food.  The first is Heme iron, which comes from meat, poultry, and fish, is easily absorbed by thebody and is less affected by the other foods we consume.  Non-heme iron, which comes from plant sources, like fruits and vegetables, legumes, and whole grains, are better absorbed by the body when consumed with vitamin C or animal tissue. Keep in mind that eating non-heme iron with foods containing oxalates or polyphenols (such as coffee, tea, cola, and chocolate) can impair the absorption of iron.  Also, consuming calcium-rich foods with both heme or non-heme iron can impair absorption.
Whether you or your children are picky eaters there are great solutions for supplements. Talk to your doctor or pharmacist about taking an oral iron supplement, such as FeraMAX® 150 and FeraMAX® Powder, which provide an excellent source of iron in Polysaccharide-Iron Complex (PIC) form, by working with your body to correct low iron levels with limited side effects. Plus, the children's iron supplements are available in suspension, syrup, drops, and powder, like FeraMAX® Powder, so they can easily be added to water, juice, soft food or even powdered cereal.
Do you think you might be iron deficient? Check out The Iron Maiden
DISCLOSURE: This post is sponsored. All products mentioned and reviewed on this page are compliments of FeraMAX®. All opinions of the products are my own.