It's hard to believe that Monopoly is 80 years old! To celebrate Hasbro has released a special Monopoly 80th Anniversary Edition with a vintage style board and retro tokens representing each decade of Monopoly history. I love that this classic game is so beloved around the world and what better way to celebrate than a special edition that is like a trip down memory lane. So whether you are a traditionalist or someone that loves a more modern or themed version of Monopoly I'm sure you will love the special games pieces.
From Hasbro:
This anniversary version of the classic fast-trading property game features tokens from the 1930s all the way to the 2000s! With a retro gameboard and cards, the game takes you back to when it all began, but you still have to build your houses and hotels and see if you can bankrupt everyone else. You've got to buy, sell and negotiate to win at this 80th anniversary version of Monopoly!
We loved the retro board and the unique feel of the game. While it is the same game we've played for years the new board and game pieces changed the vibe and rejuvenated our love of the game. If you are a Monopoly lover this game is for you!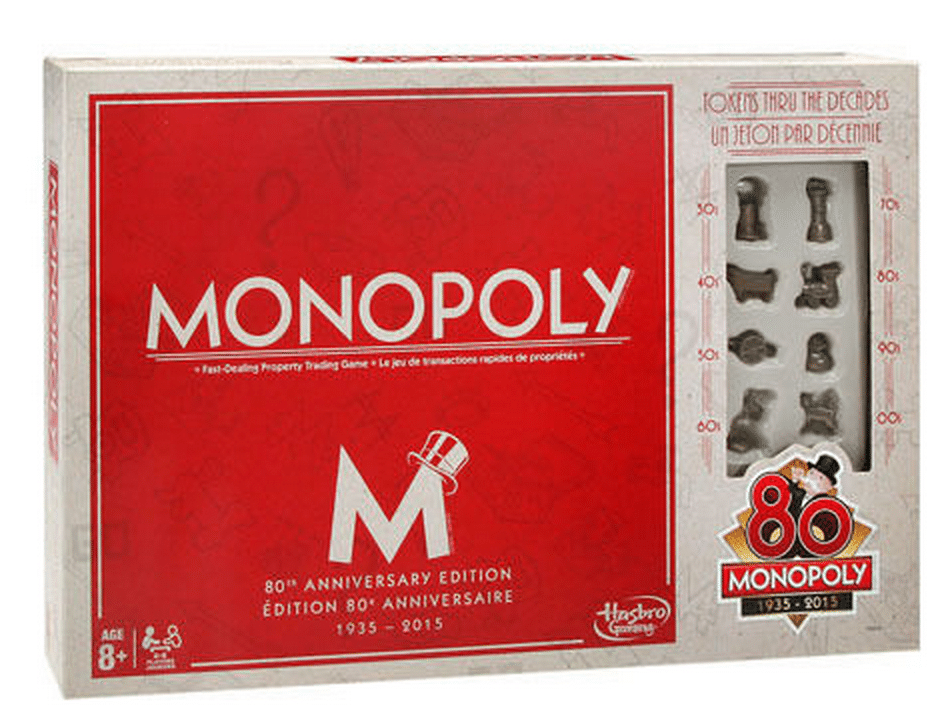 In addition to a fantastic new Monopoly 80th Anniversary Edition there will be a Monopoly Championship in Toronto, Ontario, Canada and Macau, China.  If you are a Monopoly expert than this contest/championship is for you! Only 48 contestants will be invited to play at the Toronto championship with the winner receiving $10 000 cash and a trip for two to the Monopoly World Championships in Macau, China.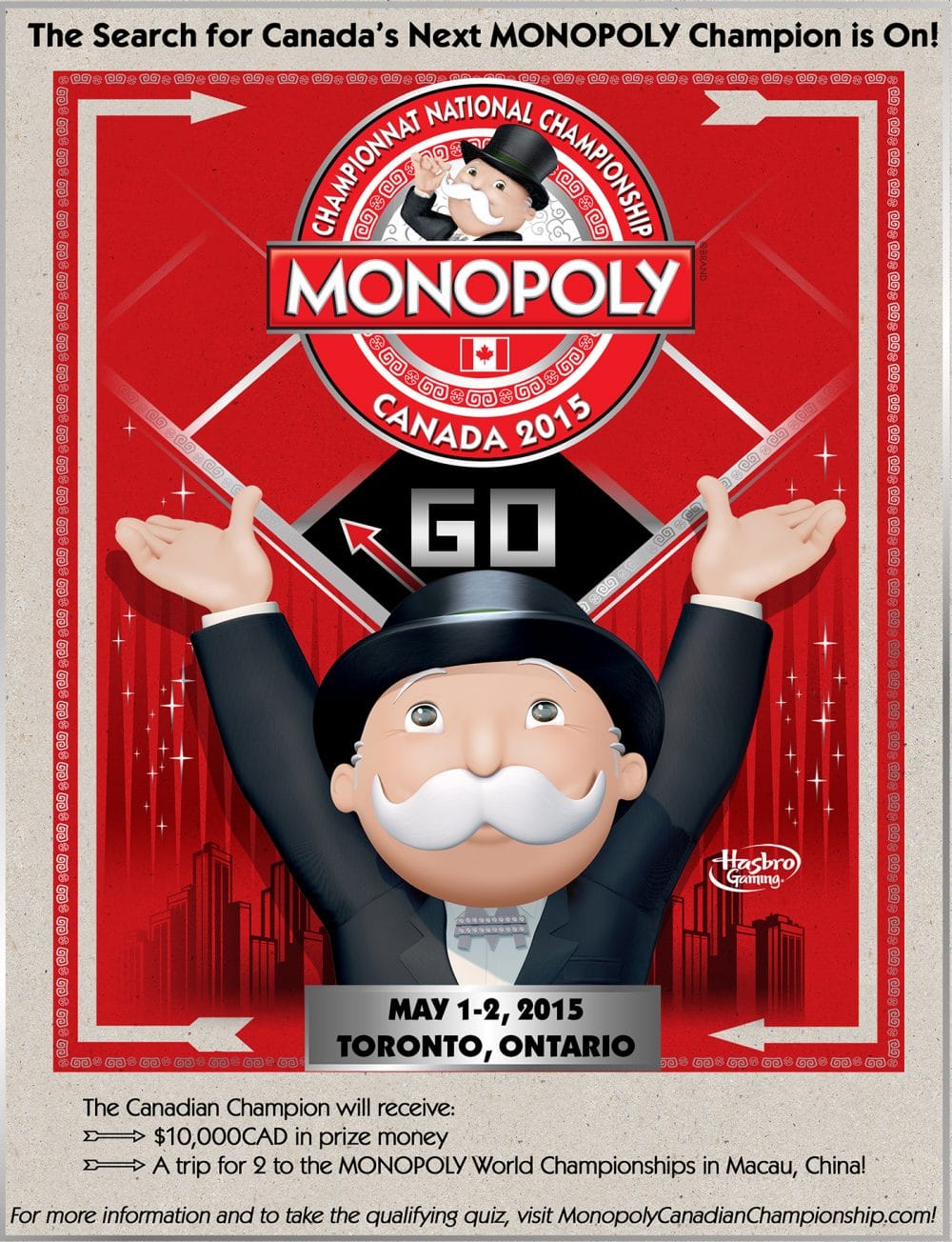 Buy the Monopoly 80th Anniversary Edition at Real Canadian Superstore, Walmart, Toys r us, Atlantic Superstore and Amazon:

Happy 80th Monopoly!