I love treating my boys on Valentines Day. It's so fun to celebrate the people I love in a way that allows for us to spend quality time together and fun experiences. I always get the boys something to play with, something to interact with and a small treat. I headed to Walmart with the boys to look for the right gifts for them.  As I walked around I found so many wonderful present ideas for Valentines at Walmart. Bouquets of roses, household items, novelty items and since my Valentines are 4 years old – lots of great toy ideas.
As I browsed the front Valentines at Walmart section I really wanted to get them one of these adorable stuffies but they told me just last week they didn't want any more stuffies because their beds were too full! So the cute love monkeys had to stay.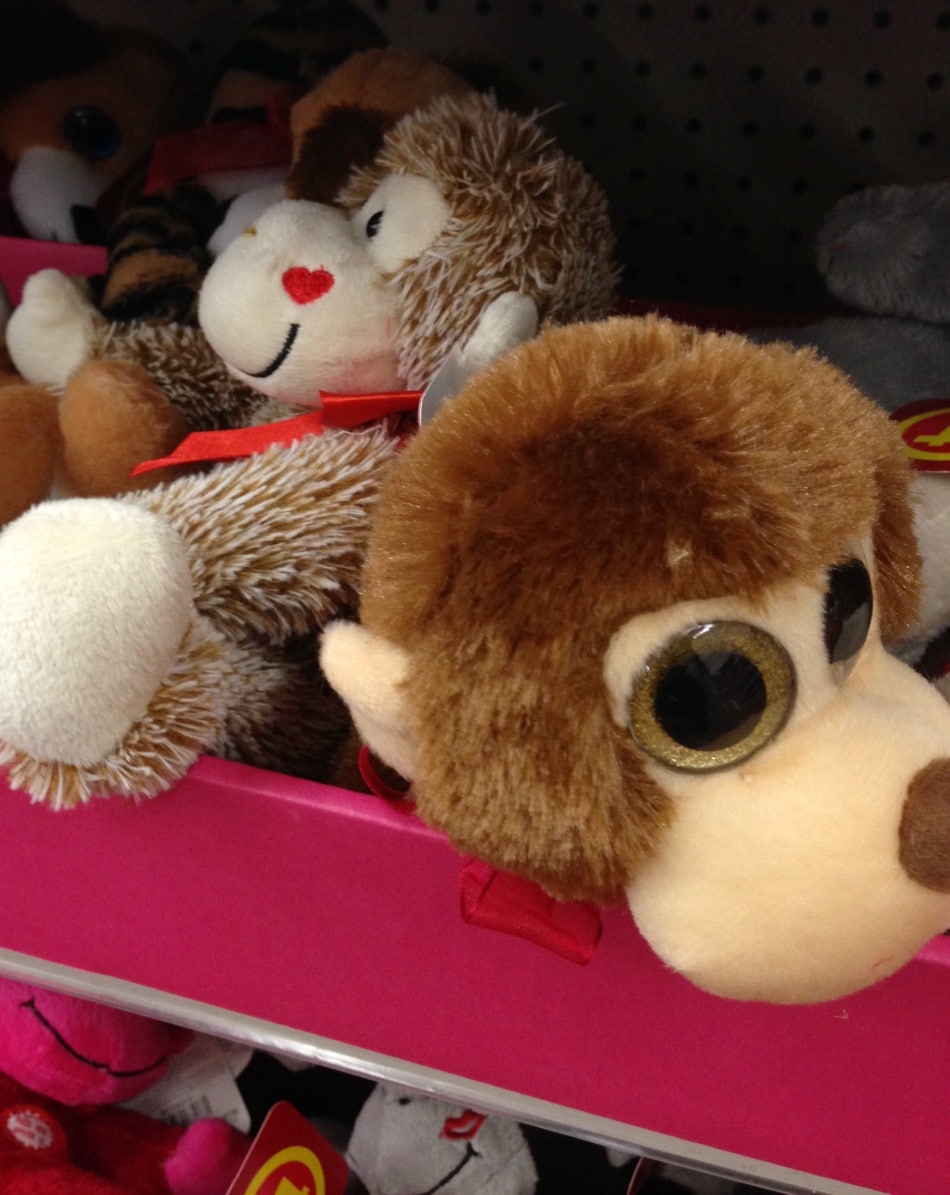 I knew that I would be heading to the toy aisles to get some Hot Wheels (my boys favourite) and I found some awesome new ones they don't have yet.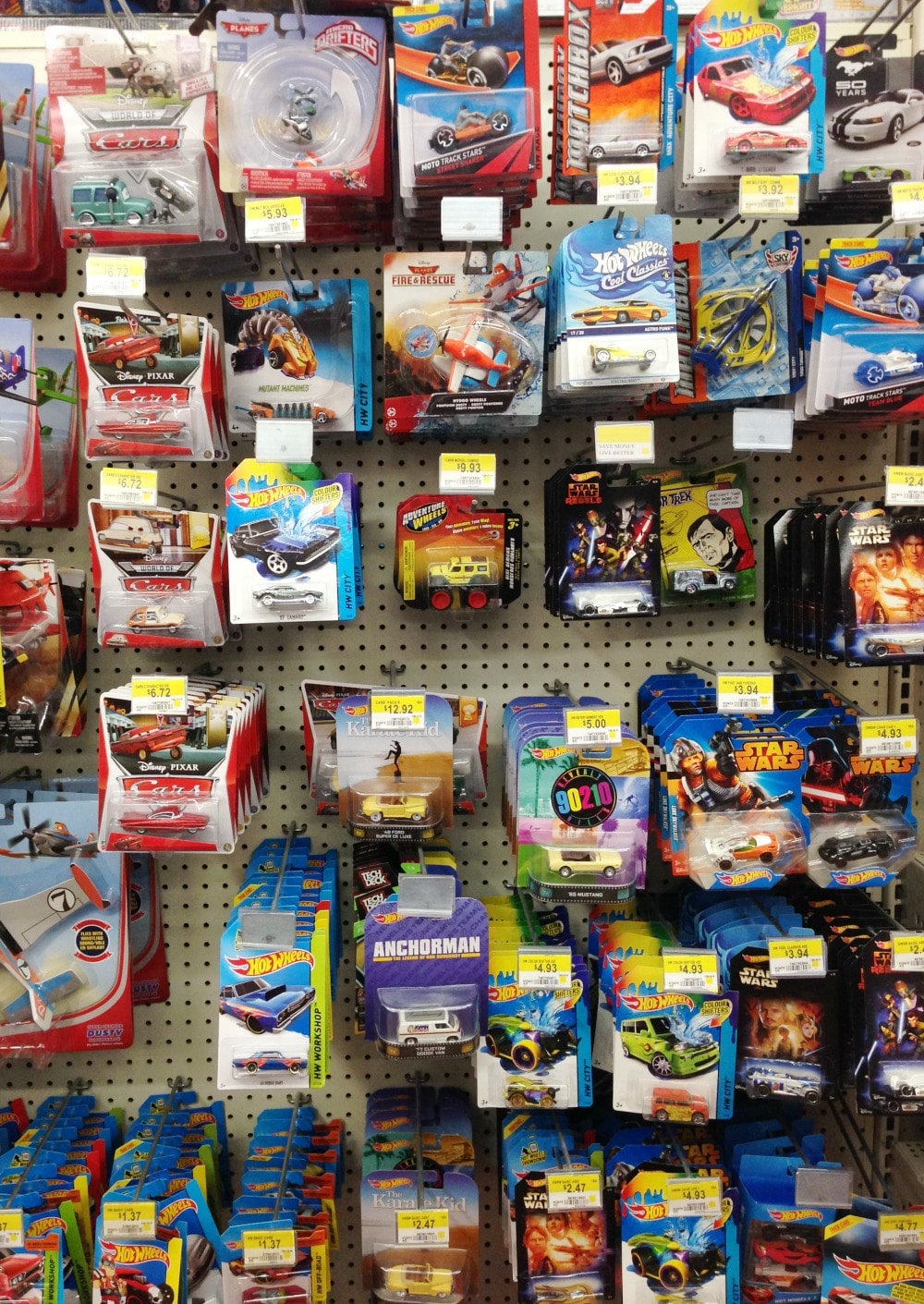 I grabbed some adorable gift bags from the Hallmark section and I found this amazing paper butterfly from the Butterfly Collection that I knew will provide hours of fun and giggles as they watch the butterfly flutter around. It's super cool!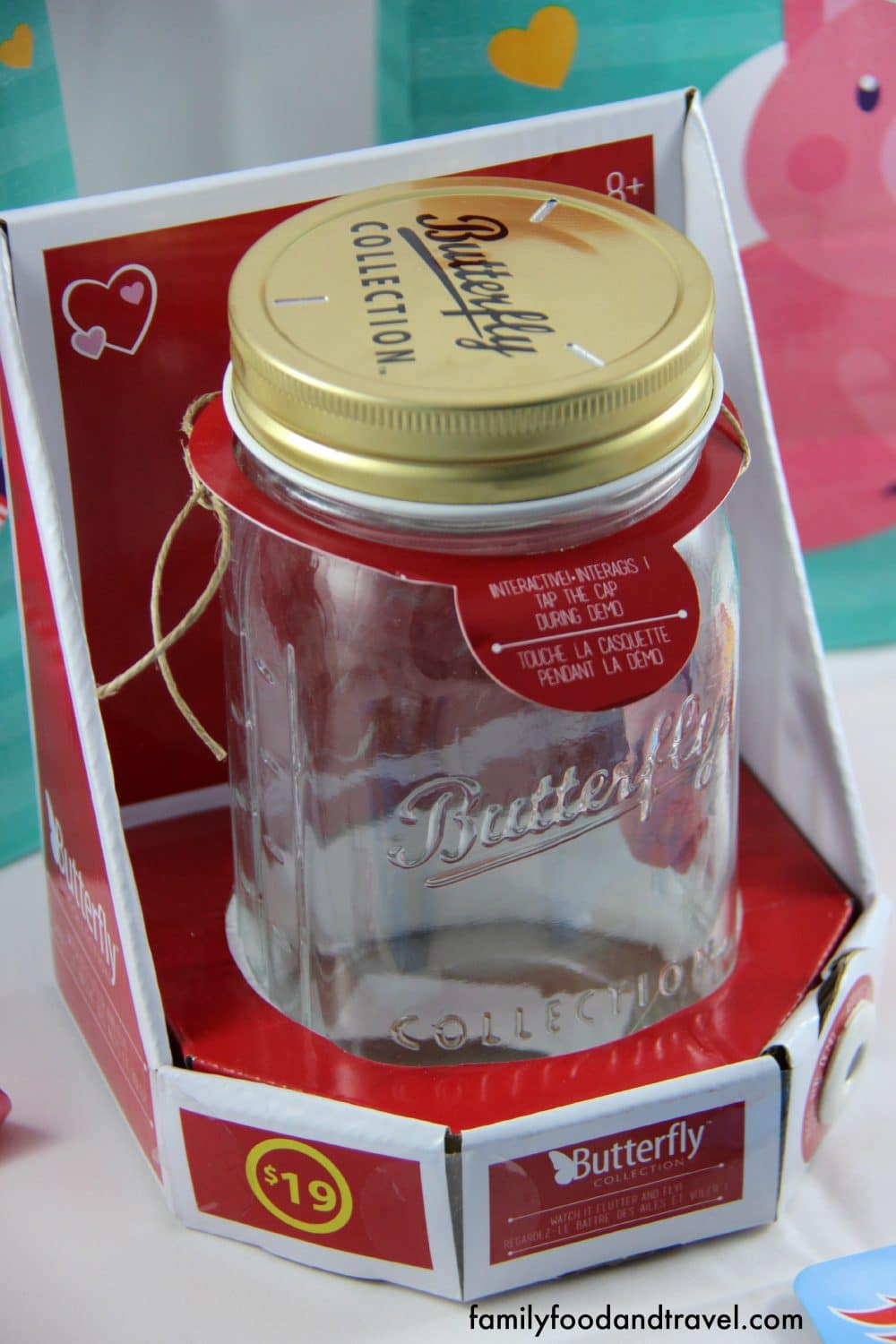 Did you know that more than half (60 per cent) of Canadians will be shopping for a gift this Valentine's Day? And that they will spoil their special someone, spending $177 on average! According to this year's survey by WalmartCanada, the most popular gifts for Valentine's Day are candy (51 per cent) followed by greeting cards (34 per cent), apparel/footwear (27 per cent), gift cards (16 per cent) toys (14 per cent), and flowers (13 per cent). Whatever you are looking for Walmart Canada has you covered – from beautiful flowers, to awesome toys, Valentines cards and jewelry – there is truly something for everyone.
What are you buying your Valentine(s) this year?