We love to make crafts at our house. From painting to decorating birdhouses and boxes we love to do it all. But with two 4 year olds things get messy. Sometimes really messy! From paint on the table to sticky glue on chairs, countertops – everywhere. I love to create and let my boys do so without any restrictions – just pure fun.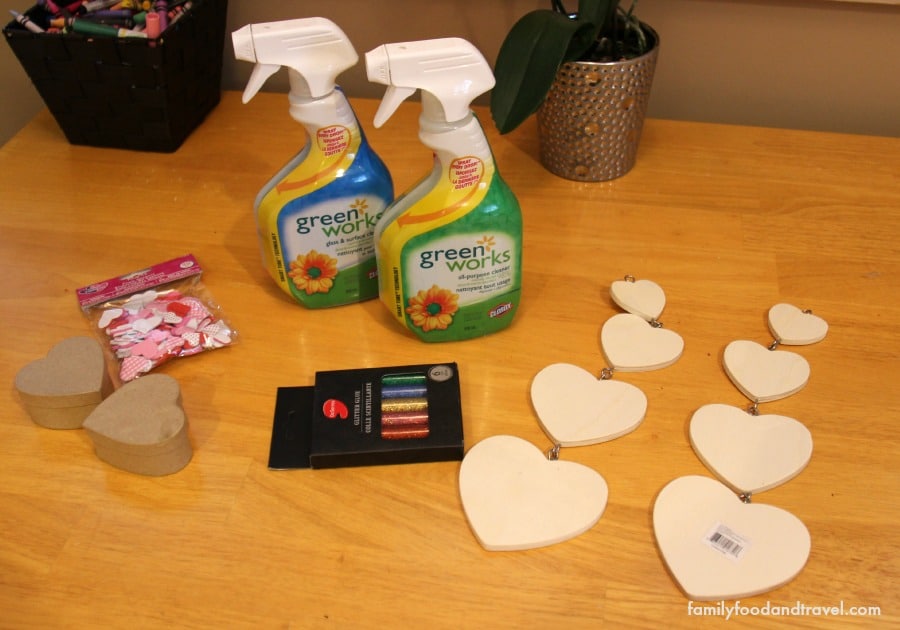 The key to having fun and making sure you can clean up after is great cleaning products.  We have used Green Works for years and absolutely love the versatility, the great ingredients, pleasant smell and the fact it doesn't bother my allergies.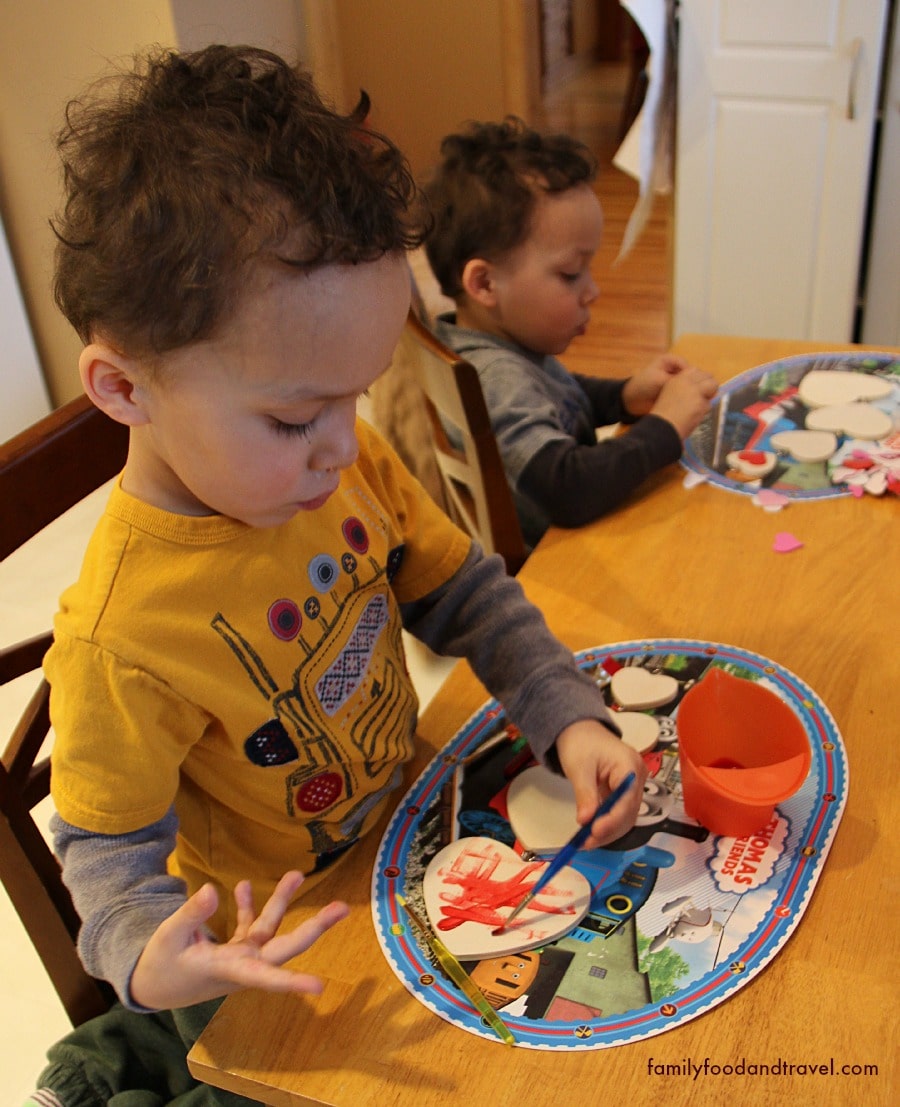 We started our crafting day with some fun hanging wooden hearts.  The boys picked out heart foam stickers, glitter glue and paint to decorate them.  I was prepared for all sorts of chaos but they wanted to keep their hearts simple and each of them chose different mediums to decorate. One with paint, one with foam hearts.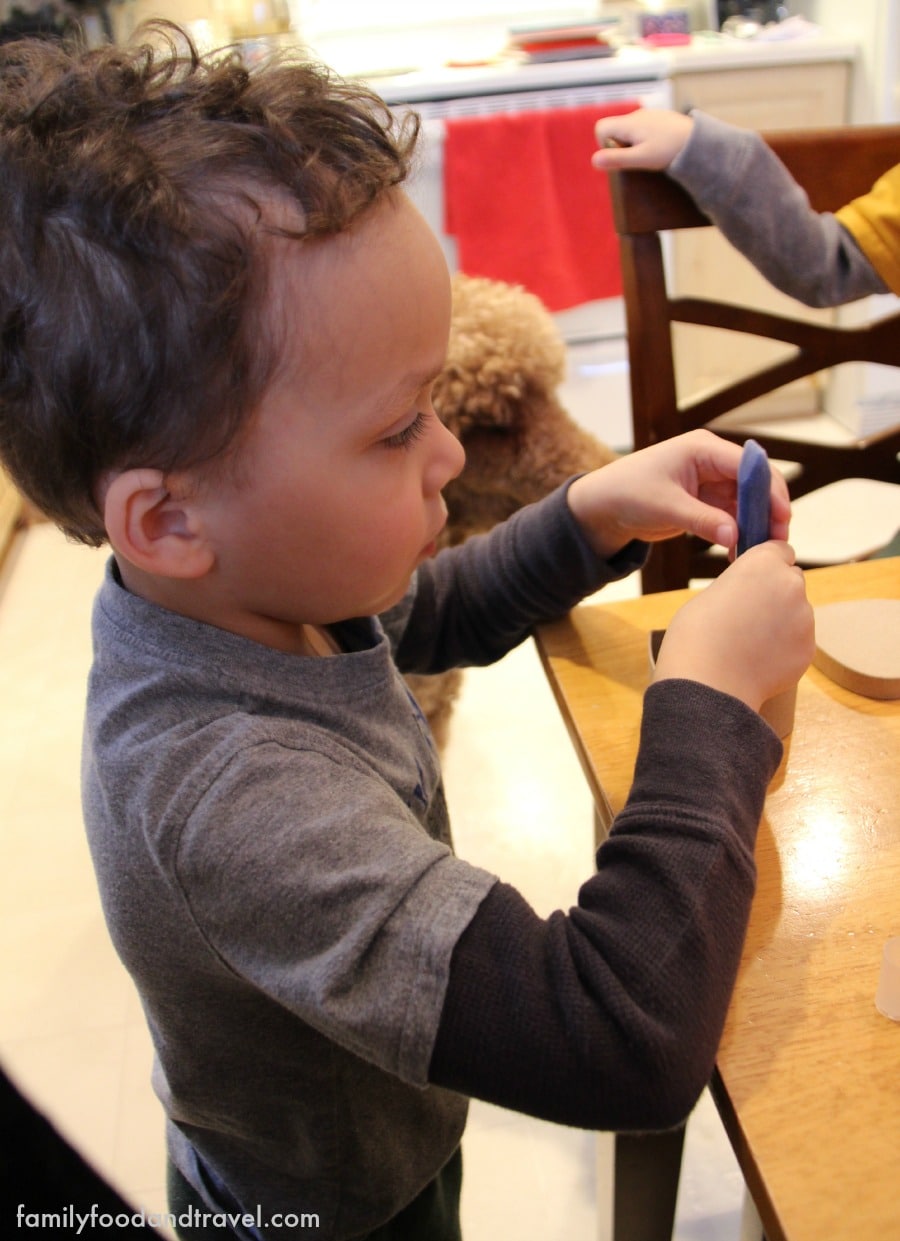 Even our dog, Jackson wanted to get in on the action!
After all the crafting was done there was glitter glue, paint, and sticker backing everywhere. The boys were happy and proud of their creations and I was able to put my Green Works Dishwashing Liquid and Cleaning Wipes to good use. While it wasn't the messiest craft day we've experience it was fun and so easy to clean up.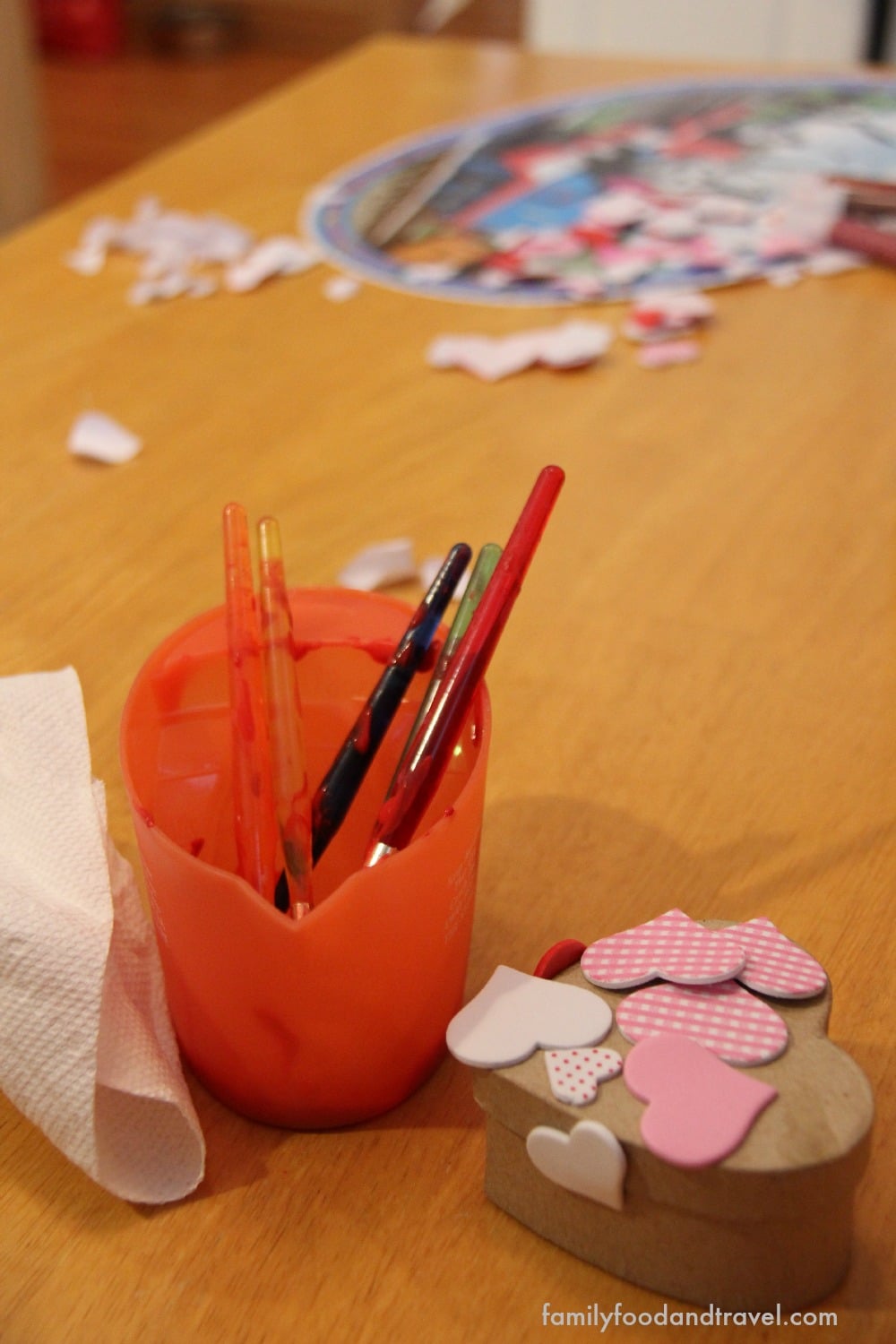 Looking to try out the Green Works line here are there fabulous products:
Green Works All Purpose Cleaner
This cleaner does it all! It's made with plant and mineral-based ingredients that leave no residue. You can use it on counters, appliances, stainless steel, sealed granite, chrome, cook top hoods, sinks and toilets.
Green Works Dishwashing Liquid
The dishwashing liquid might be my favourite.  The fresh smell and the fact it doesn't irritate my eczema makes it perfect for our house. It is dermatologist-tested and made with plant-based biodegradable cleaning ingredients. The dishwashing liquid is great on grease and baked-on-food and your dishes won't have any chemical residue.
These wipes are essential in my house. Perfect for a quick wipe of the countertops, kitchen table etc.  They are 99% naturally-derived and can clean on non-wood surfaces, acrylic, fiberglass and vinyl.
Safe for use on glass, mirrors, counters, appliances, stainless steel and sinks.  It's 98% naturally derived from plant – and mineral-based cleaning ingredients – and contains absolutely no ammonia.
Proud to be a Green Works Glorious Mess Maker family!  Look for lots more messes in the coming seasons.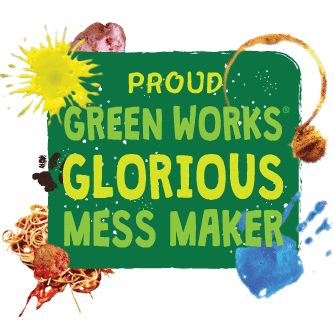 What kind of mess are you usually cleaning up from?