This year is a cold and flu season unlike any I have ever seen.  Every day it seems someone new in my social group is sick with something and having two boys in Junior Kindergarten we are no stranger to germs in our house either!
Add in fluctuating temperatures and little rest and you've got the perfect recipe for illness. Luckily you now have a new natural source traditional herbal medicine to help treat your symptoms. The new Gravol™ Multi-symptom™. With naturally-sourced ginger and willowbark, it will help fight off that nasty Canadian cold, without leaving you feeling drowsy. As a busy working mom this is exactly what I need!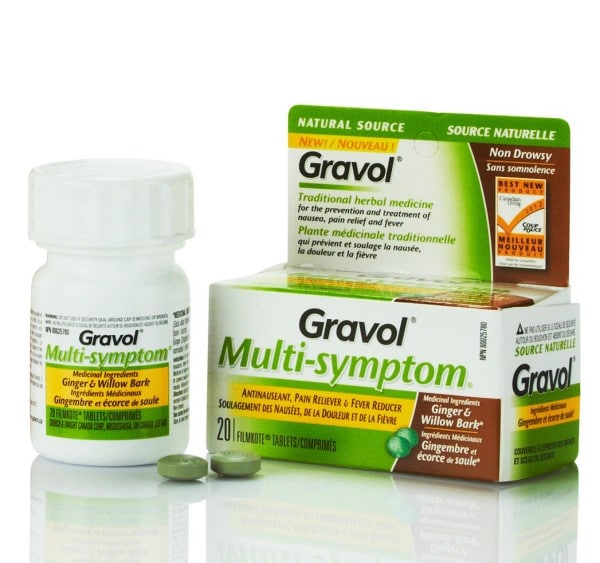 Cold and Flu symptoms usually include the obvious cough, scratchy throat, congestion, runny nose, and even the subtle signs like fatigue, aches, pains and fever. It's important to listen to your body and know when it's telling you to slow down. As soon as you start to feel something coming on, use an all-in-one pain, fever and nausea reliever, such as Gravol™ Multi-symptom™. All the benefits without the worry that it will make you drowsy.
When treating the symptoms try to keep warm! Curl up into a nice cozy blanket with a hot cup of herbal tea – try one made from chamomile. This can have a relaxing and calming effect as well as help with congestion and a sore throat.
Once you've stocked up on fluids and Gravol™ Multi-symptom™ make sure you are getting enough sleep to help your body needs to restore energy.  When you're starting to feel a little under the weather, sit back and relax – your body is telling you that it needs rest!
Disclosure: I am a Brand Ambassador for Church & Dwight. Products and information are supplied, but as always, all opinions are my own.