Whether you are taking a family vacation, quick weekend getaway or a business trip, San Francisco is a city rich and culture and history. One of the best things you can do while in the Bay Area is to Take An Alcatraz Cruise In San Francisco for fun and education. Not only is this a great way to see the Bay from the water, it is a great history lesson too. Alcatraz was the home of America's most hardened criminals.  Now it is a great place to go for an afternoon of exploring, history and a little thrill to know you are walking the same halls murderers and thieves once lived in.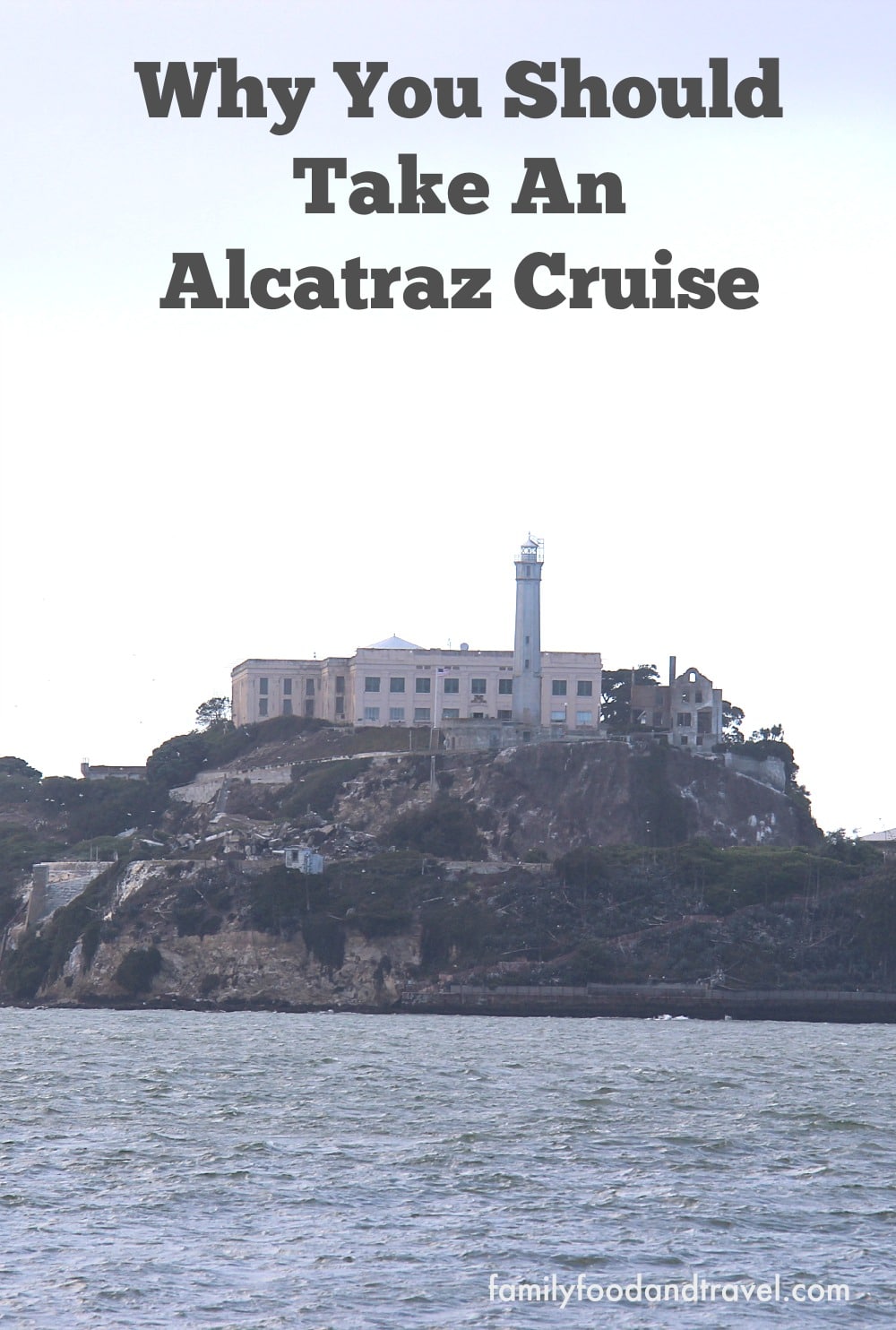 TAKE AN ALCATRAZ CRUISE IN SAN FRANCISCO
Why You Should Take An Alcatraz Cruise?
Many ferries will go around the island, but a true Alcatraz Cruise is the only kind that will take you to the island for tours and exploration
Learn more about living conditions of inmates
Learn a little history of this special secure island and how it began as a military prison
Think about what it was like for the families of the guards to live on this tiny island under the shadow of this massive institution
A glimpse inside life at Alcatraz and what it must have been like to live there
A view of the Bay that is unlike any other you will visit
Being able to put the legend of Alcatraz in perspective in your mind. Not only will you see how large, or small the island seems to feel to you – but you'll see how truly small the cells are, how dark and damp solitary confinement was and the eerie whistling of the wind is enough to drive even a sane man crazy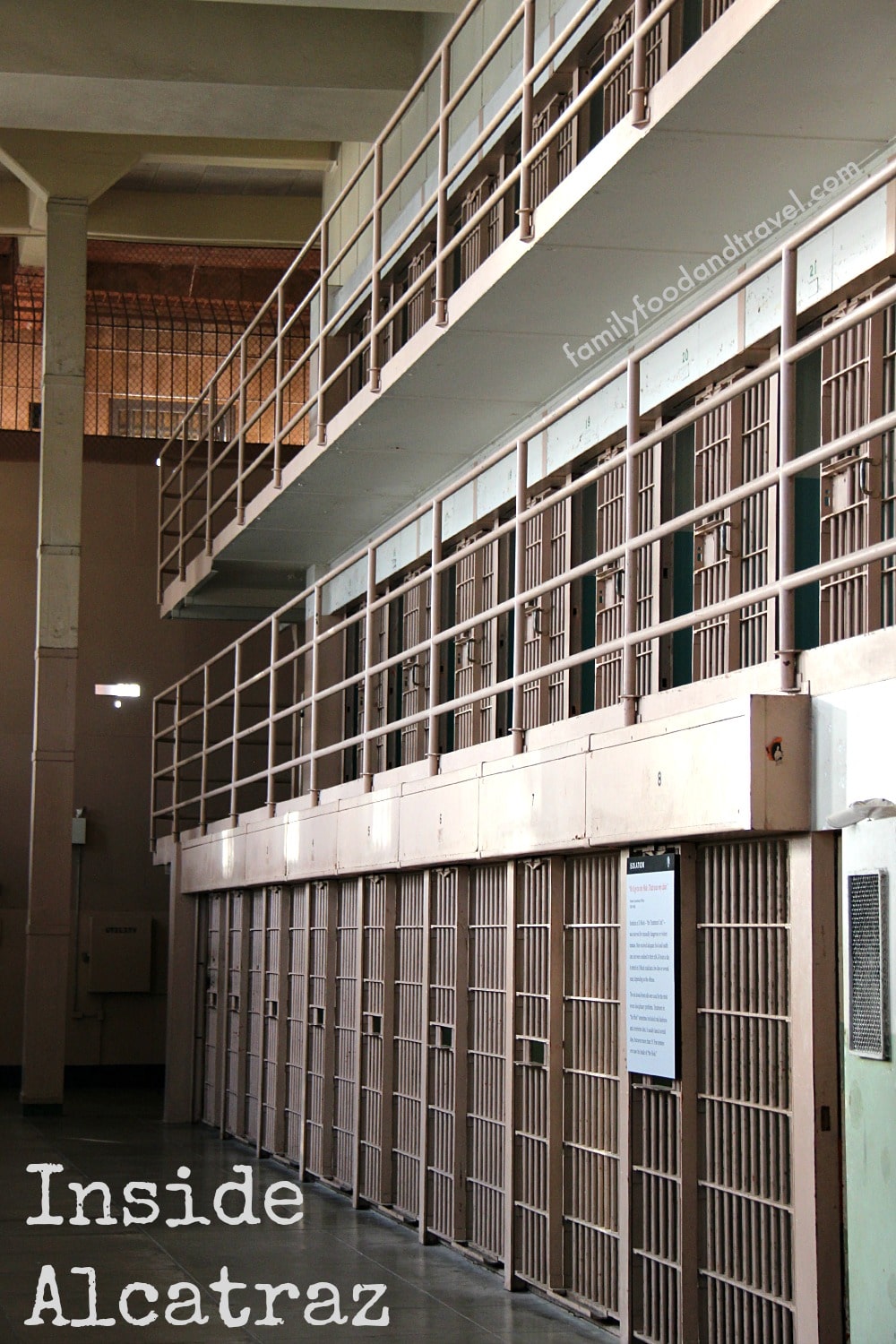 Things To Keep In Mind:
Wear comfortable shoes as there can be a considerable amount of walking and standing. This may seem like a given, but many people don't realize that you will be walking around for a couple of hours.
Consider the combination tour of Angel Island and Alcatraz for the ultimate in history and fun. While a bit pricier, it is well worth it to see and hear everything.
Don't skip the cellhouse audio tour. There is tons of information in the audio that you may have never found or heard elsewhere. For true history buffs it is a must listen/see. The tour is available in the following languages: Dutch, English, French, German, Italian, Japanese, Korean, Mandarin, Portuguese, Russian and Spanish.
Book your tickets early (months in advance). These cruises do go multiple times per day, but they sell out fast. Booking and arriving early will secure your spot on the cruise you wish to be on, and give you a better view of the sites. With hundreds of people on each tour, you definitely want to arrive early.
Skip the cruise if you have toddlers or babies. While it is family friendly, carrying a small child around for multiple hours on a tour of an abandoned prison isn't ideal. Older children and teens can understand and appreciate the tour.
If you have mobility issues there is a large motorized vehicle that takes you up the steep hills but once inside the prison there is very little space to sit down.
This may be the most visited site in San Francisco. Alcatraz is definitely one of the most well known landmarks of the area, and definitely worth visiting. Whether you are a history fan, an educator, a movie buff who wants to see the location of so many suspense thrillers, or you simply enjoy a nice ferry ride and educational tour taking an Alcatraz Cruise in San Francisco
is a great choice. This will be a memory that everyone in your group will go back to for years to come.
Looking for more information? Check out Alcatraz Cruises on Facebook, Twitter, YouTube and TripAdvisor
Disclosure: I received a complimentary ticket to facilitate this review. All opinions are as always my own.