My boys love crafting.  If it involves stickers, glue and creating they are excited to be involved.  I love that it allows them to express a different side of themselves and promotes fine motor skills,
You will love that these crafts have only a few simple items for supplies, the crafts and are quick to set up and clean up.  However, you might find the backings of stickers for a few days even with thorough sweeping!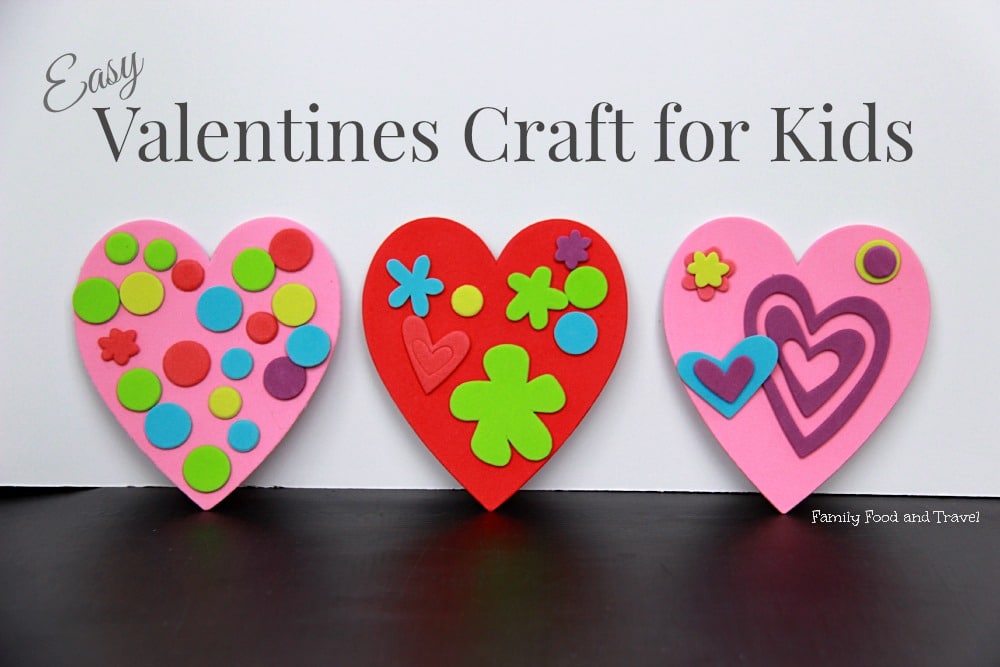 Supplies:
Foam stickers – hearts and flowers – Fibre Craft Foam Stickers
Large foam hearts – like Fibre Craft Foam Hearts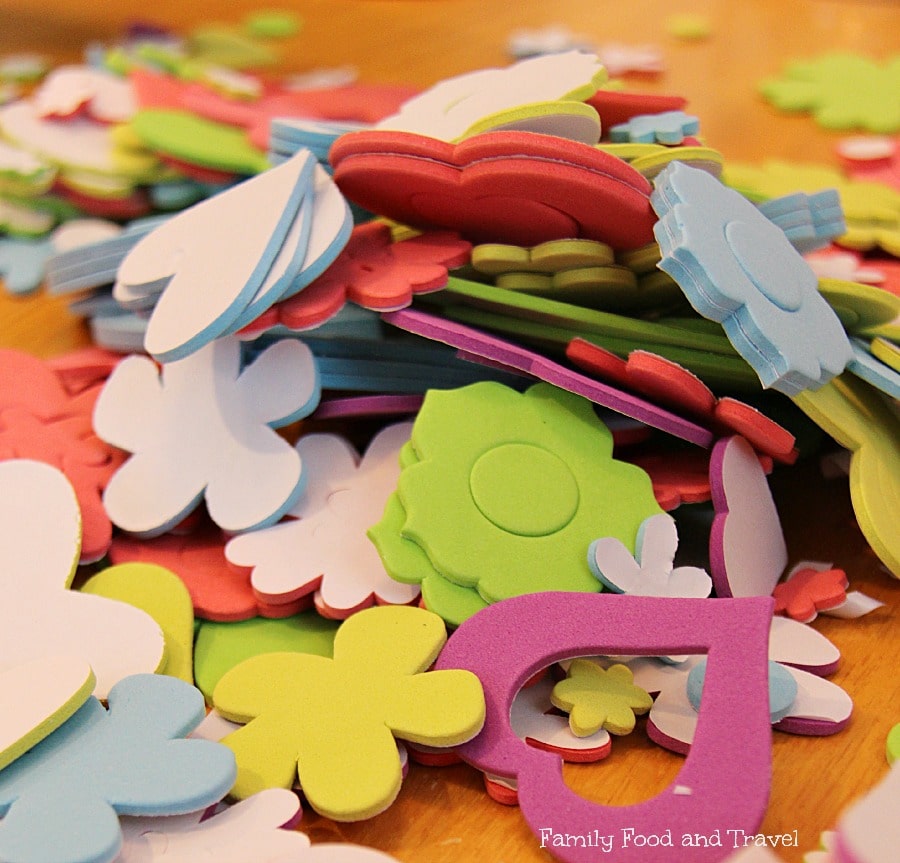 Directions:
In our family we just dumped out all the foam stickers, gave the boys a couple of hearts to start out with, put on some Raffi and started crafting.  While the boys had difficulty peeling the backing off many of the stickers they really tried and I love that it provided a fine motor challenge.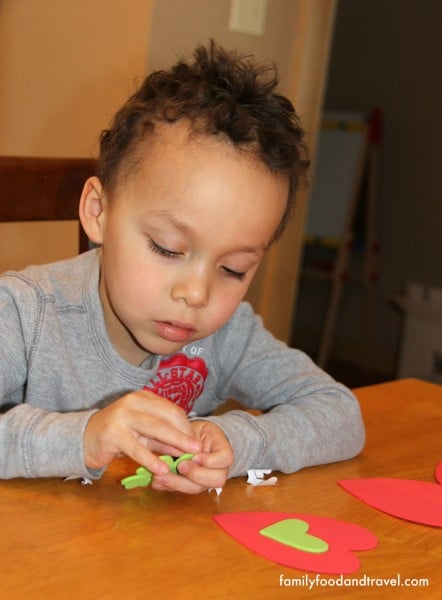 The boys made these Valentine's for hours.  They made hearts for our house, hearts for the windows, hearts for nana and papa and hearts for their Dad.  One of the boys wanted to produce lots with specific patterns while the other one loves to stack the stickers so his heart is beyond 3D!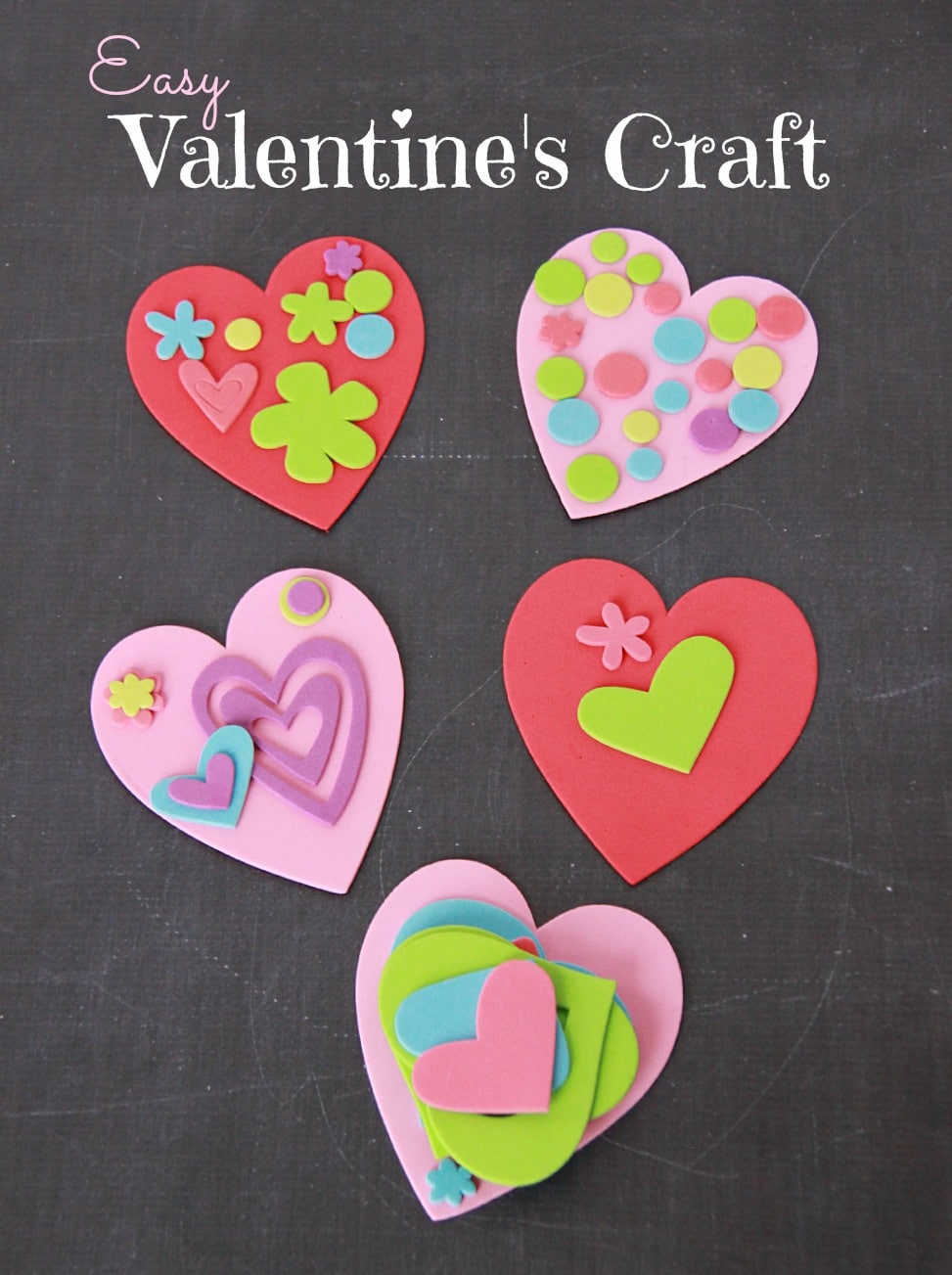 Grab your supplies, clear your table and start creating some Valentine's magic.  All you need is two supplies and anyone from 2 years old to 100 ready to craft!
Looking for more Valentine's ideas?  Check out these recipes and craft ideas to help celebrate the love in your life:
Strawberry Buttercream Sugar Cookies
Strawberry Flavoured White Chocolate Hearts
Heart Shaped Layered Angel Food Cake
20 Easy and Delicious Cheesecakes
Check back for more Valentines recipes, crafts and more.