Looking for a sweet treat that you can feel good about eating?  These Coconut Cherry Macaroons are dense with flavour and made with natural ingredients to create perfect macaroons.  Looking for a variation from cherry?  These macaroons would be great with any dried fruit. Created with Nature's Path Whole O's™ Cereal you can be guaranteed great flavour and excellent ingredients.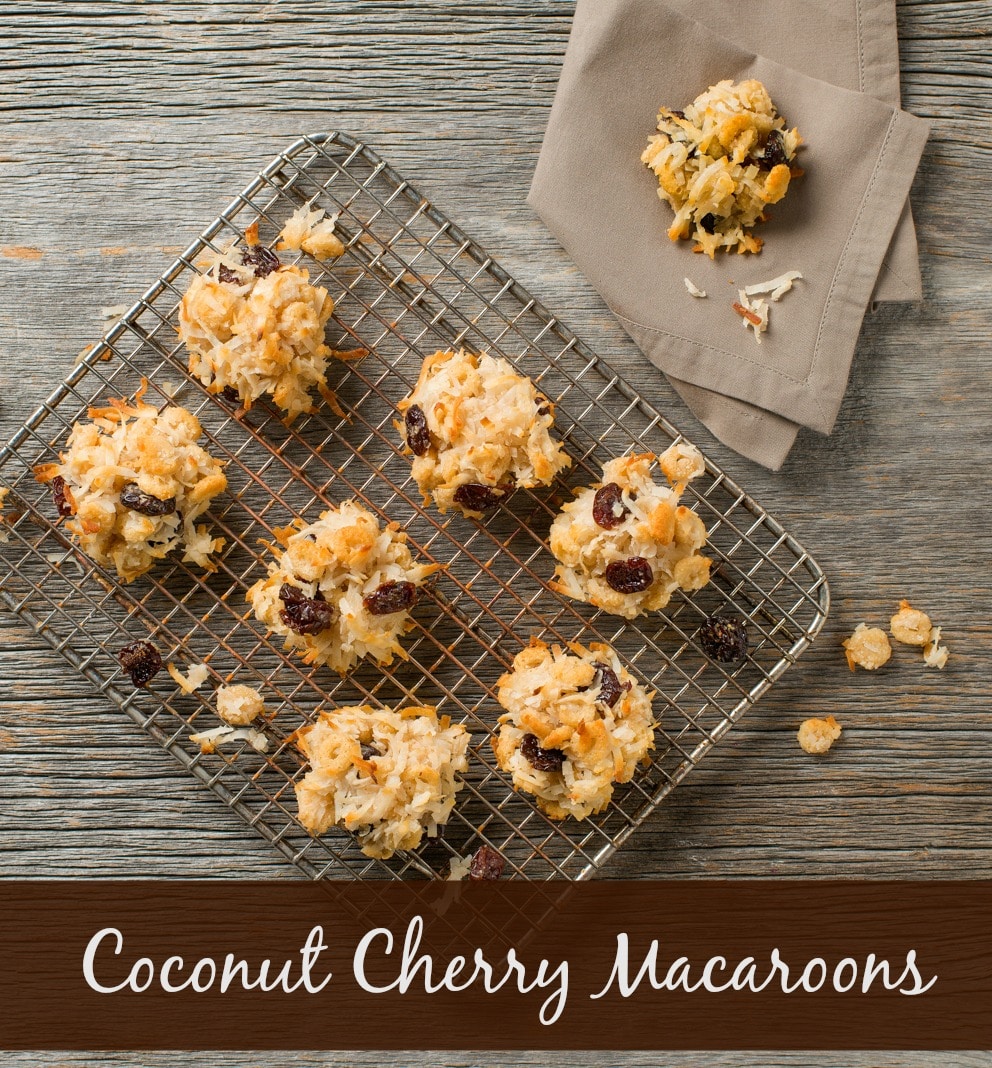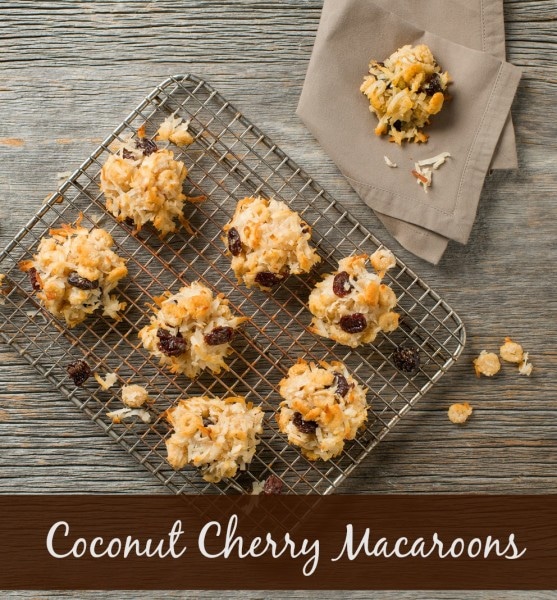 Coconut Cherry Macaroons (Gluten Free, Egg Free)
*Recipe created by Nature's Path 
Prep Time: 5 minutes
Cook Time: 20 minutes
Makes: 16 serving
Ingredients:
1 cup sweetened shredded coconut
1/2 cup coconut milk
2 tbsp honey
1 tbsp coconut flour
1 tbsp coconut oil
1 tsp vanilla
Pinch salt
3/4 cup Nature's Path Whole O's™ Cereal
1/4 cup dried sour cherries
Directions:
Preheat oven to 350°F. Line a large baking sheet with parchment paper.
Combine shredded coconut, coconut milk, honey, coconut flour,coconut oil, vanilla and salt in a small saucepan set over medium heat.
Bring to boil and cook, stirring frequently, for 3 to 5 minutes or until mixture thickens and a spatula pulled through leaves a trail. Cool
slightly. Fold in cereal and dried cherries. Spoon tablespoons of mixture onto prepared pan, spacing 2-inches apart. Bake in middle of the oven; cook for 12 to 15 minutes or until
lightly golden. Cool completely. Store in airtight containers for up to 3 days.
Calories per serving: 62  Fat 3.5g  Cholesterol 0mg  Sodium 28mg  Carbohydrates 7.5g  Fibre 1g  Sugar 5.5g  Protein 0.5g
Looking for more delicious Nature's Path products, check out these amazing products destined to make your breakfast the most amazing meal of the day! My new favourite is the Chia Plus™ Coconut Chia Granola layered with yogurt to make a parfait that is restaurant worthy.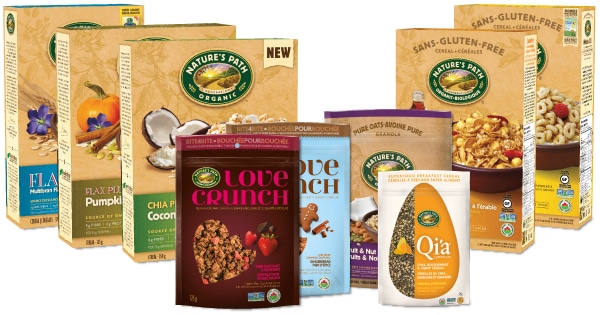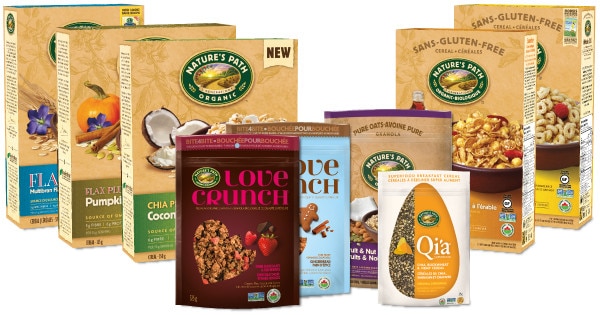 Follow Nature's Path on Twitter, Facebook, and Pinterest for more delicious recipes.