Waffles could very well be the perfect food. You can add some sweetness to them with chocolate chips, add freshness with fresh fruit, and even add them to a savory dinner with chicken. Waffles can be made in small batches when you are ready to eat them, but they can also be made ahead and stored in the freezer for a quick, easy to grab breakfast that doesn't come from a box. The thing about making waffles, though, a good waffle maker can make all the difference in making waffles at home.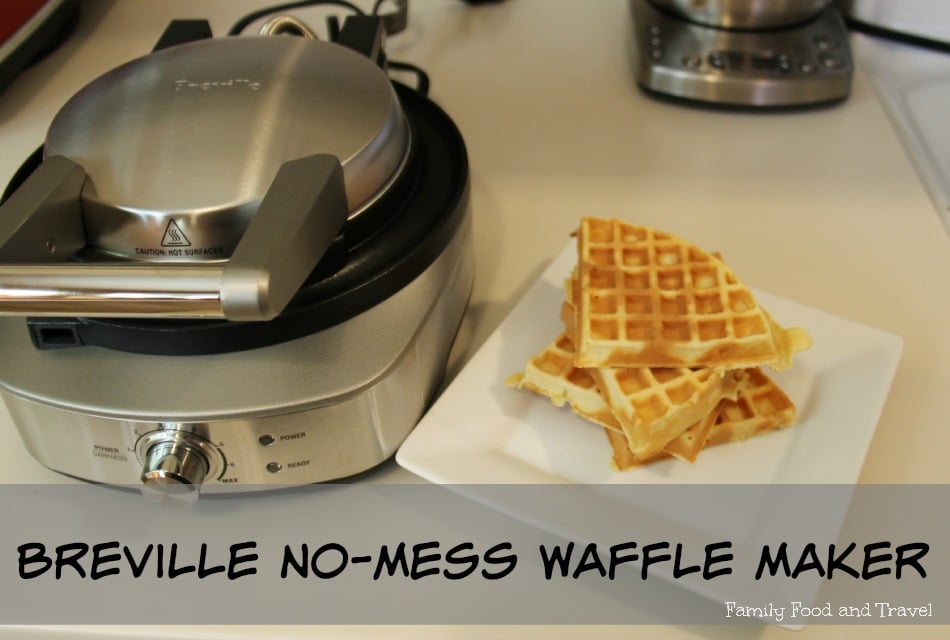 The Breville No-Mess Waffle maker knows what it takes to make good waffles. It lets you select the preferred color of your waffles, from light and fluffy to a crispy golden brown, with a total of 7 settings. Then all it takes it pouring in the batter to have perfect waffles. The Breville No-Mess Waffle maker is stainless steel on the outside with aluminum non-stick waffle plates. It features a wide wrap around moat that catches the overflow and makes for an easy cleanup. The plates and moat are made of a perfect non-stick material so you do not need to use cooking spray, just pour your waffles and give a quick wipe to clean up.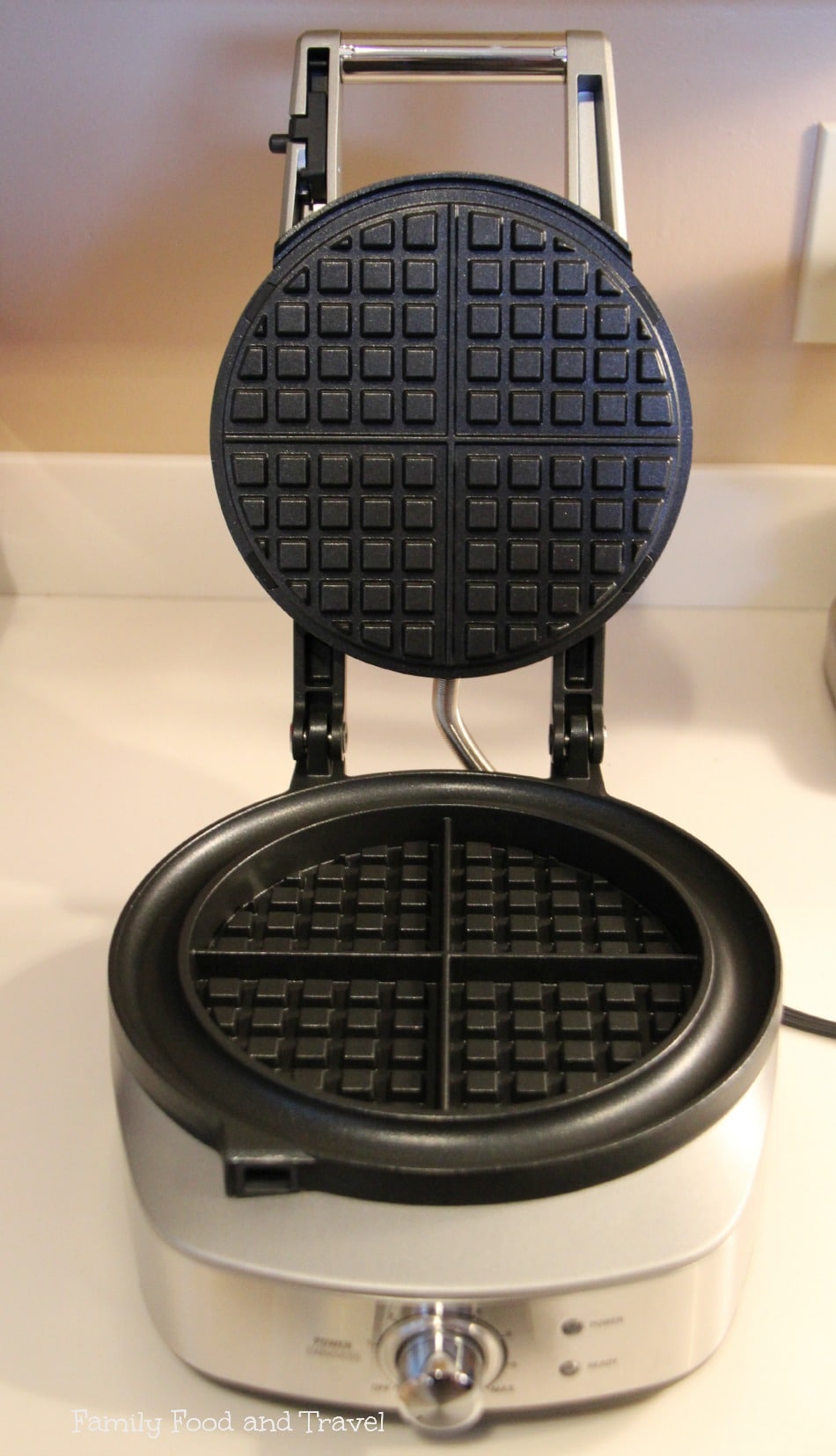 Honestly until this amazing little machine came into my life I didn't even know how much I loved waffles! Crazy, right?
First attempt at making waffles at home and this is how they turned out.  Perfect, brown, crispy, soft and utterly delicious.  If you love waffles you absolutely need this waffle maker!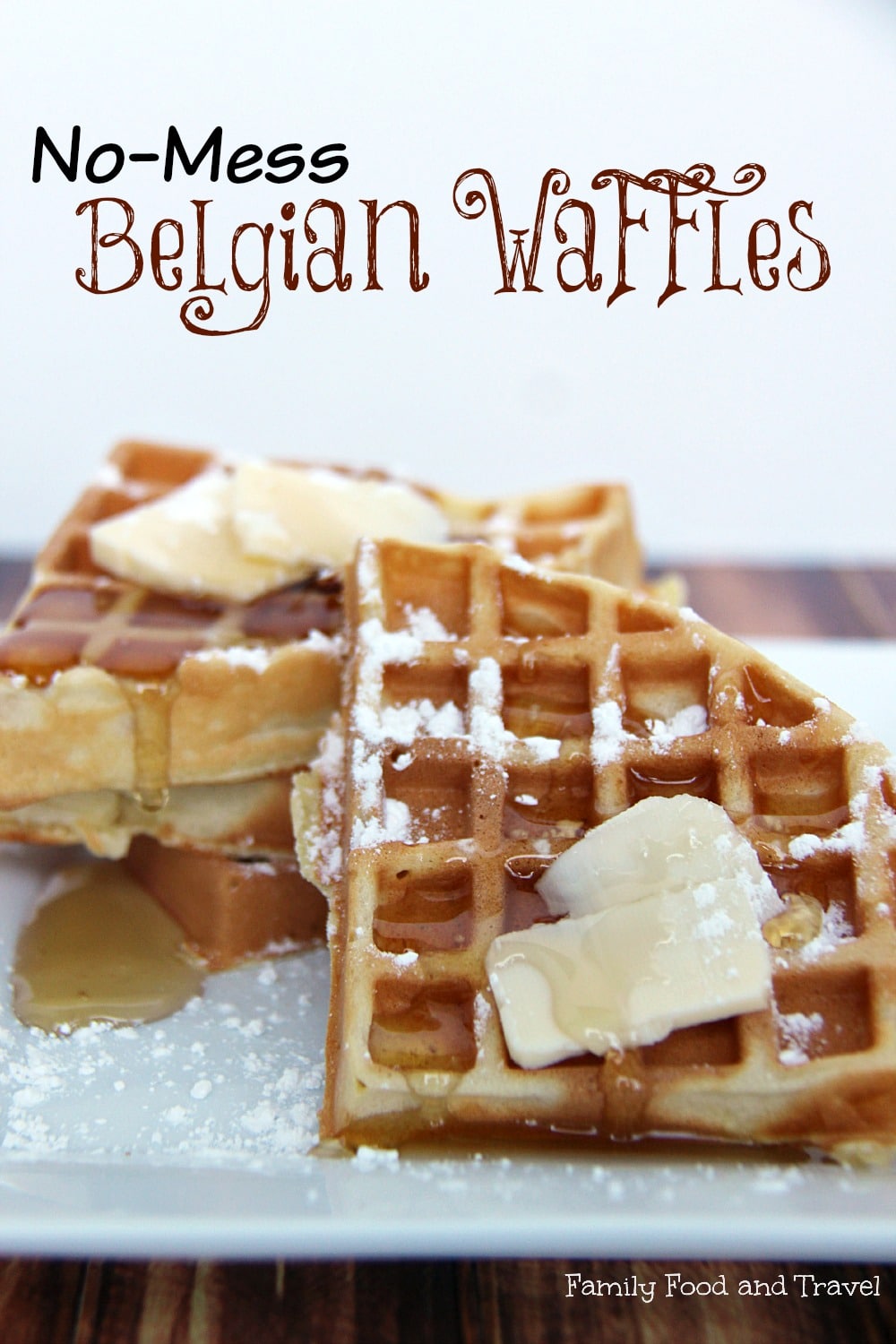 Here are my tips for making Perfect Belgian Waffles every time:
Turn on your Breville No-Mess Waffle Maker
Mix up your favourite Belgian waffle recipe
Wait for the beep, pour in 1/2 cup of batter, close the lid and wait for the beep
Grab waffle, top with butter and maple syrup and enjoy!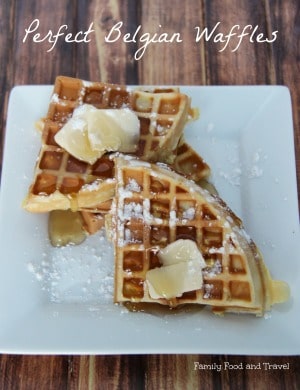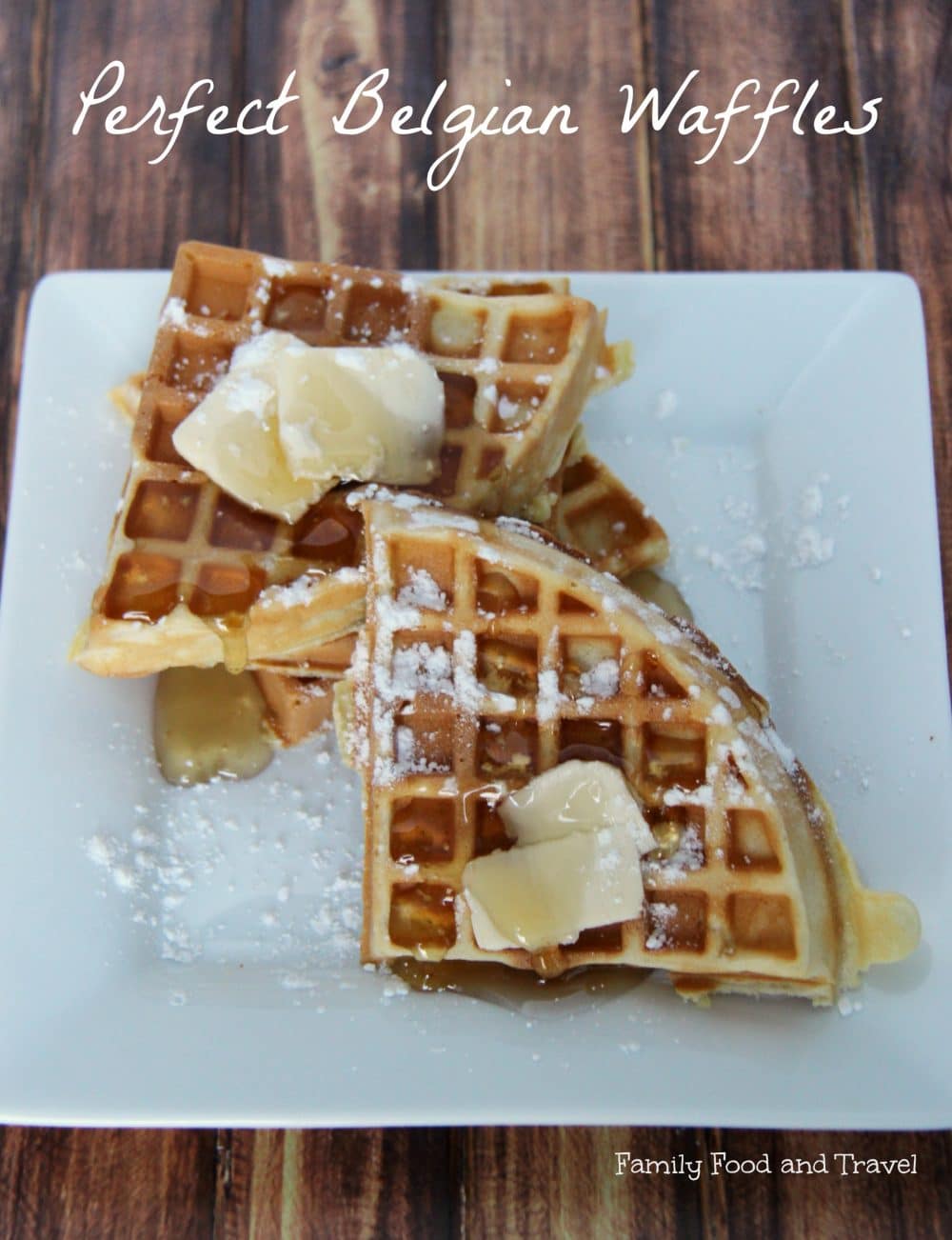 Here's the recipe from the free downloadable e-book from Breville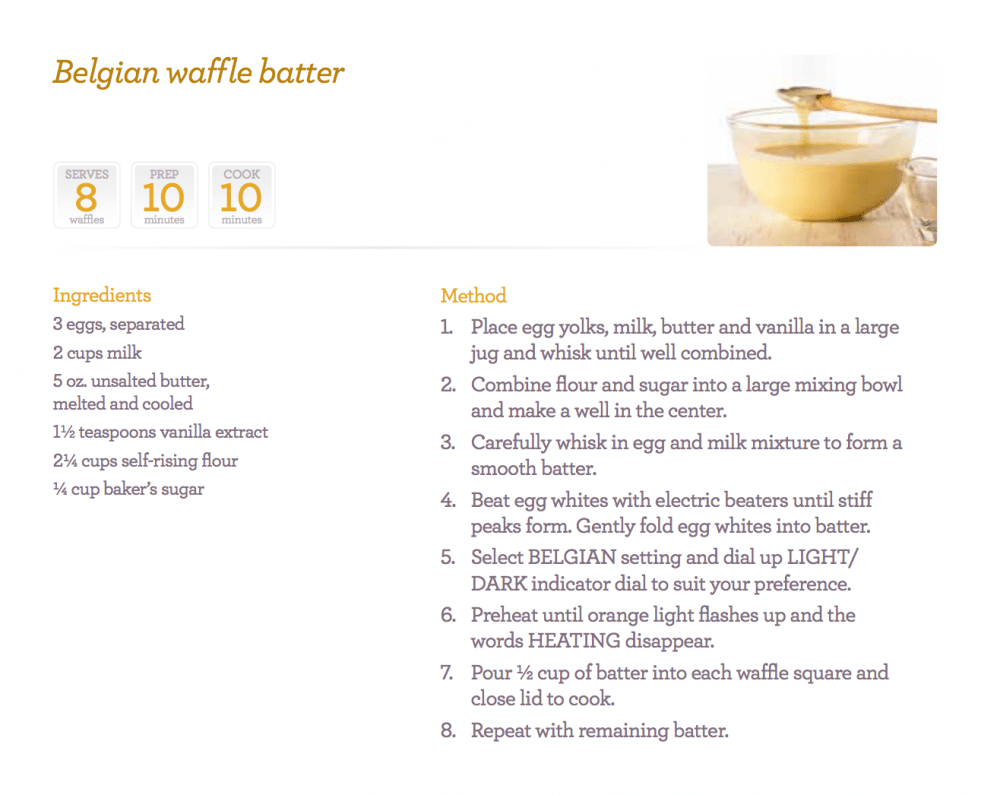 Happy Waffle Making!