Like many Canadians my parents are snowbirds and spend part of the Winter in Florida.  They escape the cold and we get to go and visit them on March Break. It's a win-win! Except that my parents miss my boys terribly.  From the moment they leave until the moment they get back they think about them constantly.  I send them pictures through email and we communicate over chat but my parents want something that reminds them of the boys every single day. While my parents are quiet computer savvy they have no interest in signing up for Instagram or Twitter or even Facebook.  They want pictures that are easy to see, easy to share and they love being able to show them to their friends.
This Winter we've solved the problem with the Locket Frame that works in harmony with your Timewyse Locket App (download). The Locket Frame is available in three different sizes: 8", 12" and 15" and can be found to purchase through the SHOP in the Locket app. Retail Prices range from $149.99-$280.99. The frames are currently on sale from $109.99-$219.99.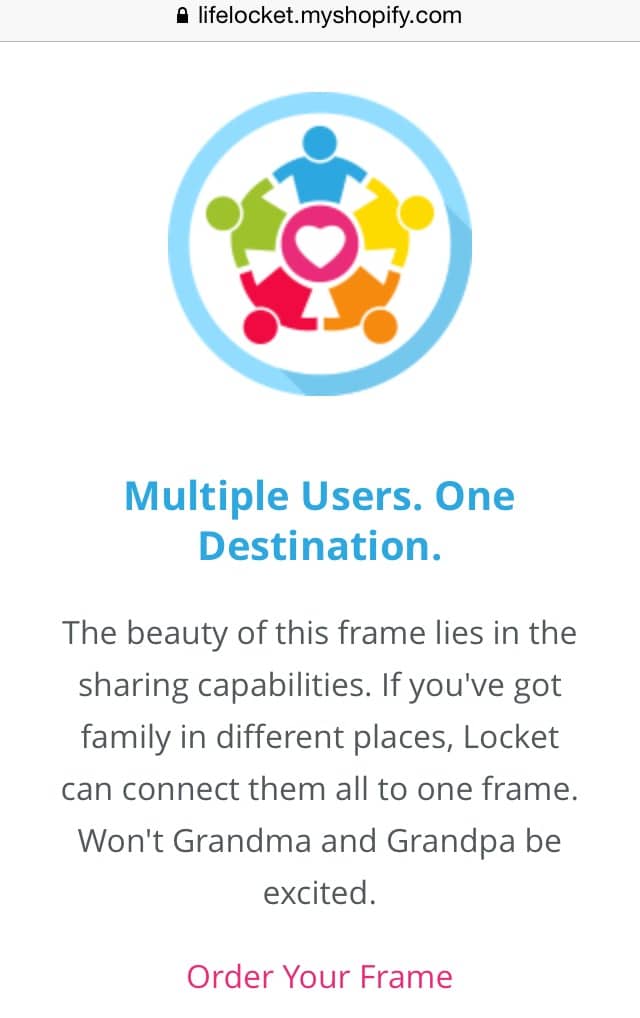 Whether it is grandparents who head South to a warmer climate or other loved ones living far away the combination of the Locket App and Locket Frame are perfect for capturing life's precious moments and sharing them near and far.  The Locket Frame is easy to set up, easy to use and operates like any other digital frame.  But, combined with the Locket App it transforms into a multimedia device that can capture all the amazing moments your children go through.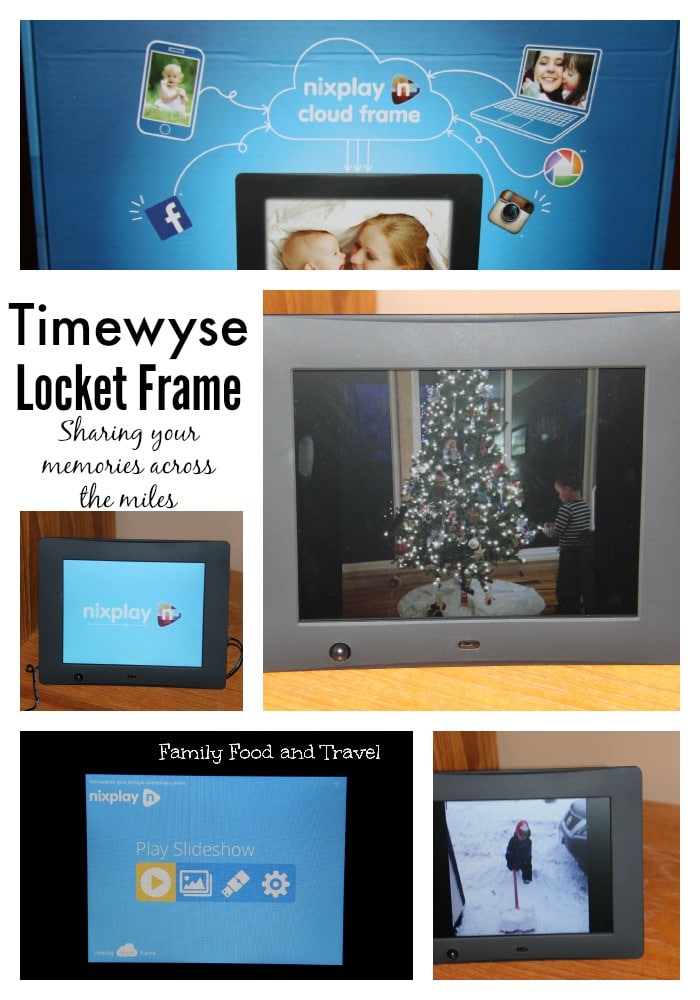 Locket Frame Giveaway
We are excited to host a giveaway of a Locket Frame for a lucky Family Food and Travel readers.  Giveaway is open to residents of Canada – ends Friday December 12 at 11:59pm.
Disclosure: I am part of the Timewyse Locket blogger program with Mom Central and I receive special perks as part of my affiliation with this group. The opinions on this blog are my own.