The holiday season is here, there is no denying it. Decorations are going up, Christmas carols are playing and people are already gift shopping.
A big part of the festivities for us is holiday parties, family get-togethers and dinners. It really is a lot of fun but once the party is over, there is all that clean up! If only I could wave a magic wand and the mess would disappear.
Well, I kind of had my wish come true when I tried the new Dyson Cinetic. This vacuum was remarkable. Not only did it easily and quickly clean up everything from the carpet, its bristles sucked up the ground in dirt and crumbs that happen quite often in a household with twin four-year old boys.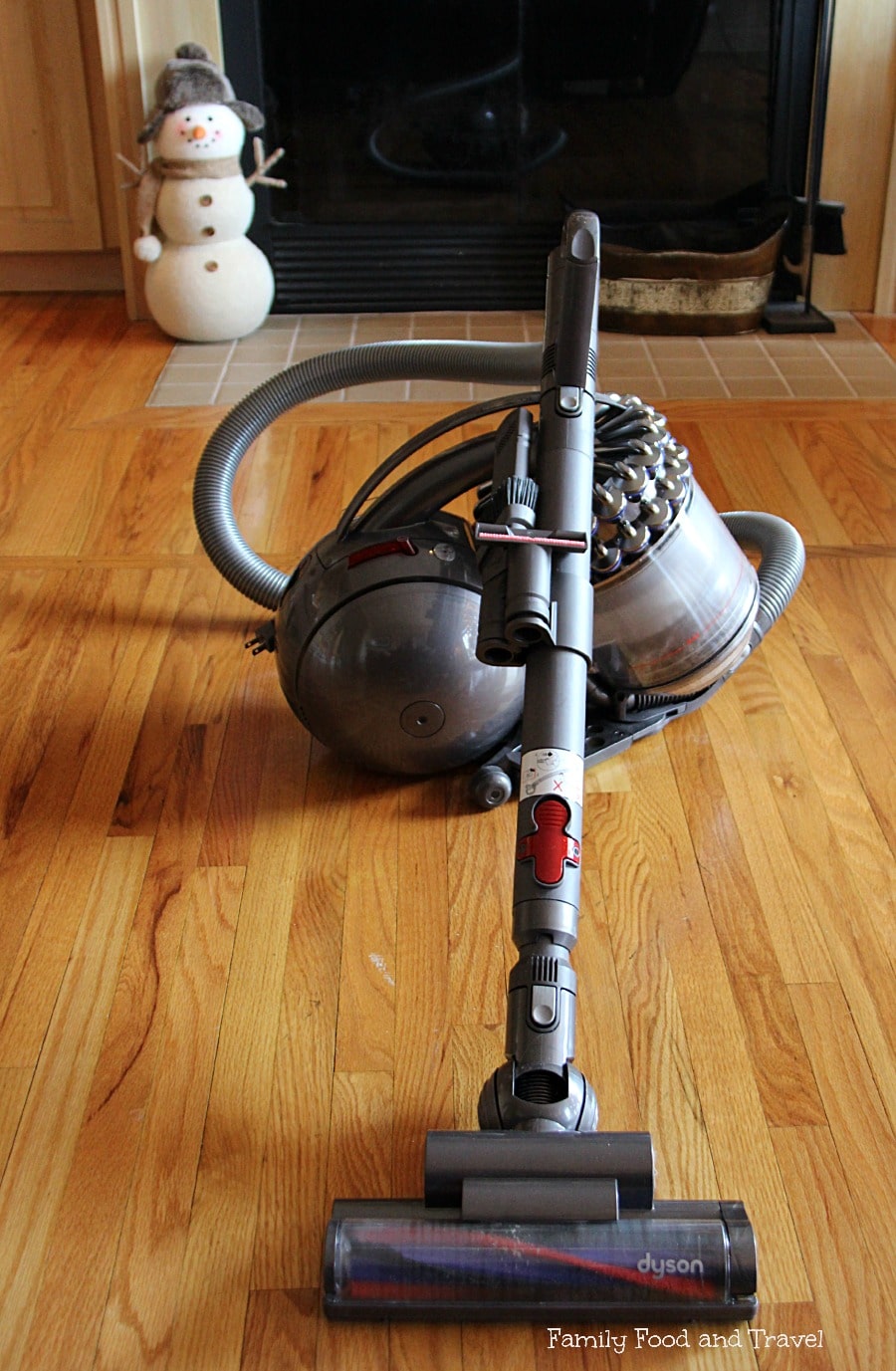 The Dyson Cinetic was equally great when used on hardwood floors. I didn't even need to change any settings or attachments. But if you want to do some fine vacuum work the small attachments are right on the wand making it so easy to make a quick switch.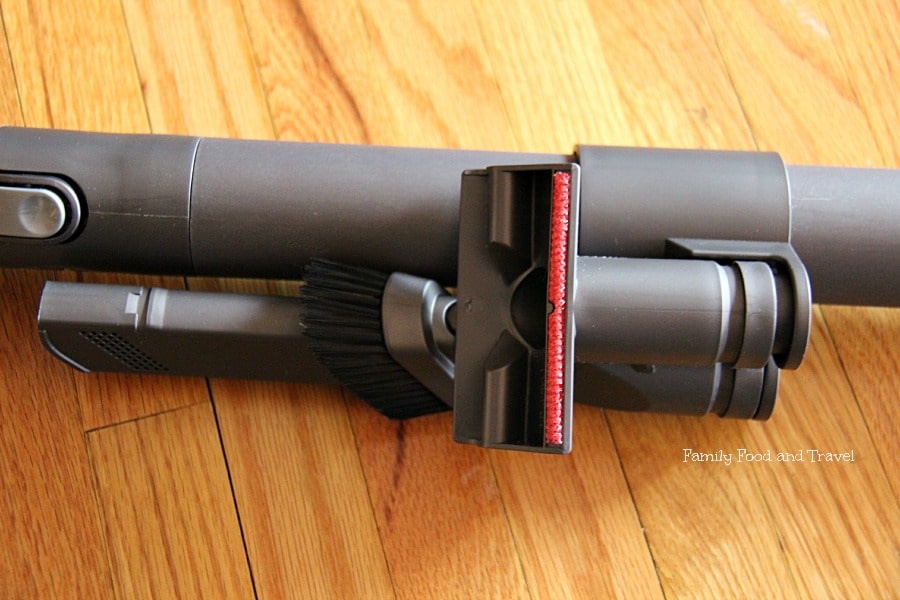 If that isn't enough to make you want to run out and replace your old vacuum, this will! The Dyson Cinetic cyclone technology makes it the only machine with no filters to wash or replace, no bags and there is no loss of suction, which happens with all other bagless vacuums. No more fuss, just empty the bin and you are good to go.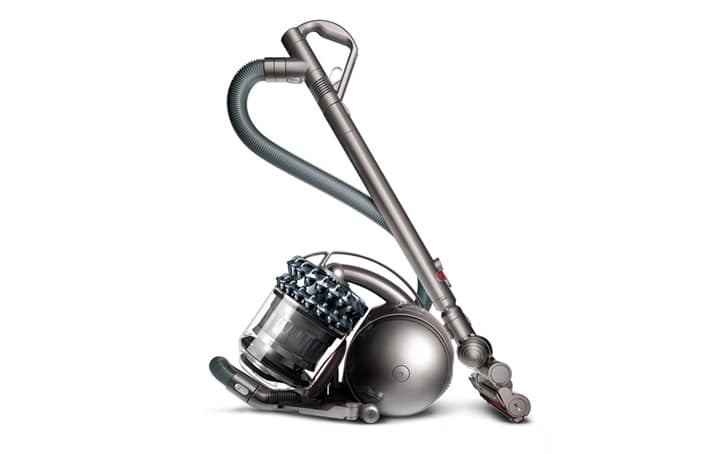 While I was using the Dyson Cinetic, I also noticed that it was very easy to navigate. It turned very easily and I had no problems getting around furniture and toys. I found out that because the vacuum sits on a ball, it has a low center of gravity and that makes it easier to pull and move around. No more lugging around a clumsy vacuum. I was amazed at how small the canister part of the vacuum is.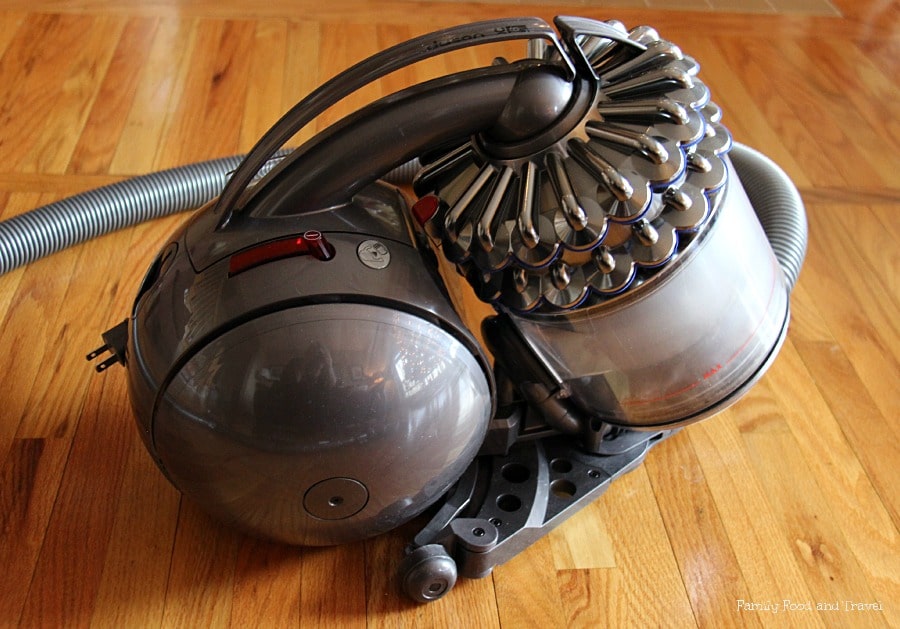 And this I love! To prove that this vacuum was very reliable and durable, during testing, the Dyson Cinetic was slammed into steel blocks 200 times in side impact testing. Now that is a vacuum that will survive any household accident. Check out the details on how they were able to create this amazing vacuum.
While the Dyson Cinetic did not change all aspects of my life it absolutely changed the way I vacuum.  I feel more confident that all of the dirt is being picked up, it's easier to manoeuvre around furniture and tight spaces, it's easy to empty and you don't have to clean, wash or change filters.  The Dyson Cinetic is like a spaceship that vacuums.  Truly amazing.