Every year my loved ones get new books from me.  I scour the shelves, read the backs, the inside covers and sometimes the first few pages – all in an attempt to find the perfect book, the one that my family, my children and my friends will love.  From beautiful cookbooks to inspiring memoirs and everything in between there are 1000's to choose from.  This year I've selected some of my favourite titles from Thomas Allen & Son and curated a list sure to make your family, friends and children excited to check out their new book.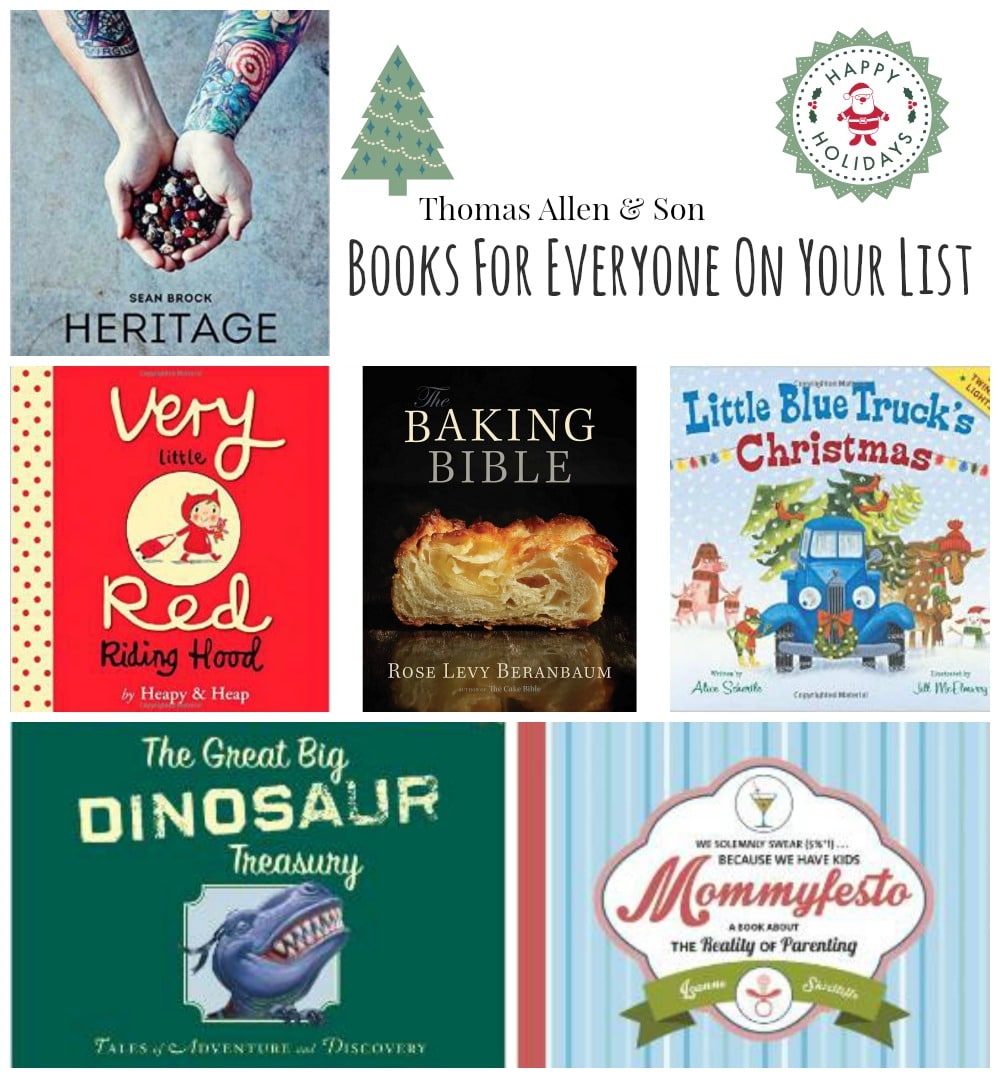 Sean Brock, the chef behind the game-changing restaurants Husk and McCrady's, has his first book that offers all of his inspired recipes. Brock cooks dishes that are ingredient-driven. He reinterpret the flavors of his youth, in Appalachia and his adopted hometown of Charleston. These recipes include all the comfort food and high-end restaurant food for which he has become so well-known. With Brock's interpretation of Southern favorites like Pickled Shrimp, Hoppin' John, and Chocolate Alabama Stack Cake sitting alongside recipes for Crispy Pig Ear Lettuce Wraps, Slow-Cooked Pork Shoulder with Tomato Gravy, and Baked Sea Island Red Peas, the drive to preserve the heritage foods of the South is clear. This is a very personal book, with headnotes that explain Brock's background and give context to the food he cherishes.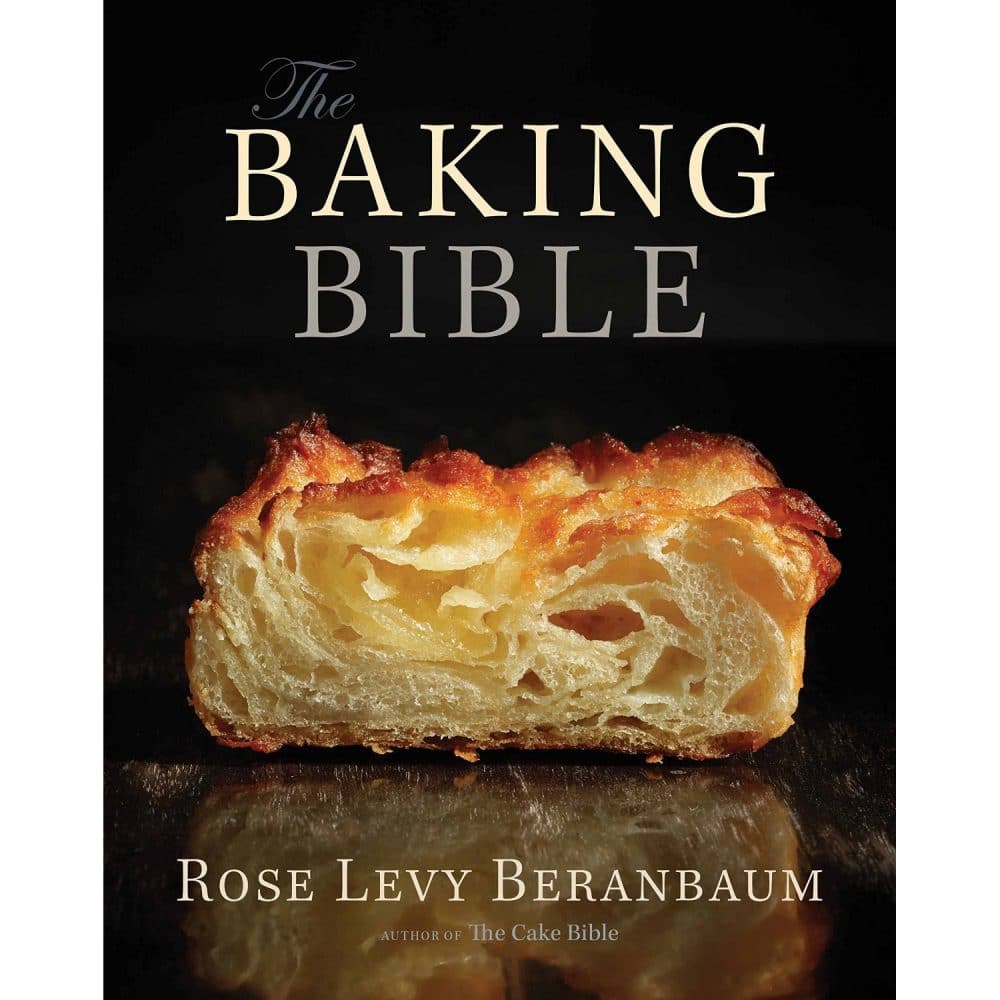 The legendary baker, Rose Levy Beranbaum, is back with her most extensive "bible" yet. Filled with all-new recipes this magnum opus draws from Rose's passion and expertise in all category of baking. Just like you would expect, it is to be expected from the woman who's been called "the most meticulous cook who ever lived," that each delicious recipe is completely foolproof. The detail-oriented instructions will eliminate any guesswork. It has "plan-aheads," tips, and highlights to make your dish a success. This Baking Bible includes simple everyday crowd-pleasers, like Coffee Crumb Cake Muffins, Gingersnaps, Gooseberry Crisp, to show-stopping stunners, like Chocolate Hazelnut Mousse Tart, Mango Bango Cheesecake, White Christmas Peppermint Cake. There is even bakery-style pastries developed for the home. Every recipe will prove that delicious perfection is within reach for any baker.
This book is available on Kindle and digital copy which means it can taken anywhere and is easy to use.
Mommyfesto: We Solemnly Swear ($%*!) . . . Because We Have Kids: A Book about the Reality of Parenting
Oh the things I wish I had known about the reality of parenting. Now I can relate and so can you.
The goal of parenting is to train your children to have slightly better manners than a dog, and if you reach that goal at the end of the day, or even if you fail, celebrate the little things, like bed time, and wine bottles with screw tops. That is what award-winning humor blogger Leanne Shirtliffe wants you to remember. In Mommyfesto, you'll get the nitty-gritty about being a real parent. Without resorting to the stereotypical "poo and pee jokes," Shirtliffe finds humor in the insanity of raising children. It is ok to celebrate using how-to-parent-like-an-expert books as paperweights for your child's art collection in the recycling bin. There are more than 150 realistic and downright humorous truths about parenting Mommyfesto, like a Band-Aid and a kiss solve most daily crises but so does talking like a pirate. So take all of those expectations of what child rearing should be and just throw them out the window. Because hey, It's better than throwing out your child.
The Great Big Dinosaur Treasury
This is a beautiful hardcover collection with eight picture books. It is full of fascinating facts about dinosaurs. It comes with a bonus downloadable dino party kit that includes invitations, thank-you notes, a banner, coloring pages, book marks to decorate, and more! All in all it is just plain fun!
You have heard of Little Red Riding Hood, but this is Very Little Red Riding Hood. She is little, I mean Very Little. She is on her way to see Grandmama's for a sleepover and she isn't letting anything get in her way. Not even that wolf. The big world better watch out for this Very Little Red Riding Hood as she takes off on her first adventure in this new picture book series.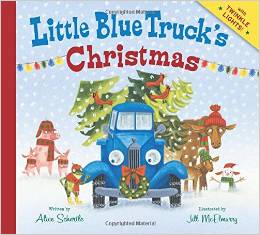 The Little Blue Truck is ready to spread some Christmas cheer to his animal friends during the most wonderful time of the year. He wants you to help by counting each green tree from one to five and then back again.
Little Blue Truck's Christmas features a gentle rhythm and has the signature illustration style that has made the Little Blue Truck a beloved household name in children books. This adventure is full of holiday fun on hard cardstock pages and has a flashing colored Christmas lights on the last page.
Lots of fantastic titles to choose from.  Check out more gift suggestions in our 2014 Holiday Gift Guide.