Do you remember what your favourite toys were back in the 80's. There were a lot of really cute toys that were just made to make a kid smile. This holiday season, it is definitely going to feel like an 80's throw back party with the return of the Pound Puppies. Pound Puppies were all the rage when I was a kid.  I loved that you not only got an adorable and puppy but a great adoption certificate to celebrate your adoption of your puppy! And now, Pound Puppies are back and my boys are adopting these two adorable pups.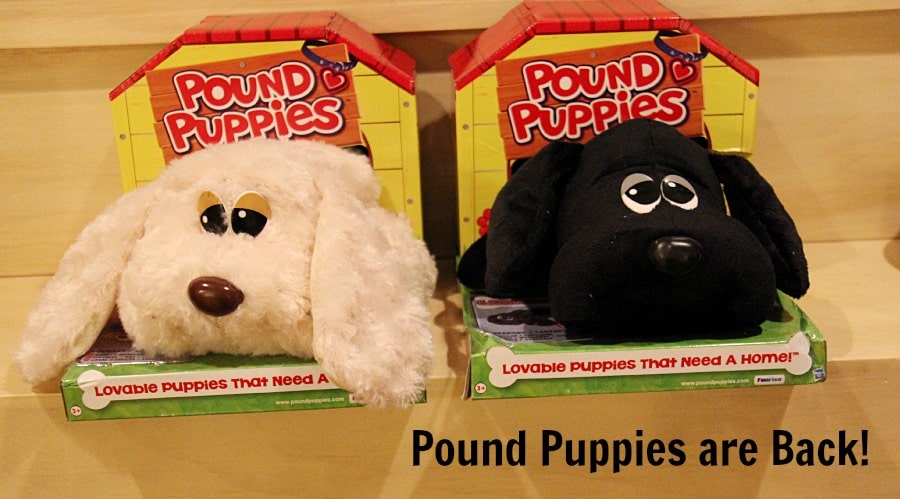 The Pound Puppies, crazy cute pups that you can rescue and give them their own forever home. Each puppy comes with its own breed specific fun fact sheet so you can learn all about them. Plus, they have an adorable heart shaped dog tag that you simply write your puppy's name on. Then go online and register your puppy and get your very own printable adoption certificate.
Pound Puppies are a perfect gift to give to kids, as a pop culture or throwback gift and stocking stuffers. They come in 3 sizes, 12-inch, 6-inch, and 3.5 inch keychains, which would be great for stocking stuffers.
This holiday season is going to feel a lot like the 80's with the big return of Pound Puppies which will be a perfect fit for any holiday pieces on kid gifts, pop culture gifts, throwback gifts, or stocking stuffer ideas! There are even several breeds of dogs to choose from, Beagle, Labrador, Bulldog or Puddles.
So what Pound Puppy will you choose to adopt this holiday?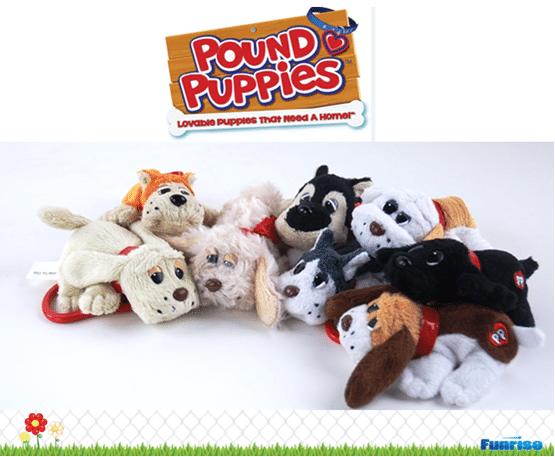 My boys love their Pound Puppies so much they insist on playing with them, returning them to their boxes and then leaving them sit by the Christmas tree each night.  If you have little ones that love animals and stuffies this is a perfect gift.
And, if like me,  you grew up in the 80's I'm sure you remember the original Pound Puppies commercials

I absolutely love giving my boys a stuffy this year that is just like the ones I had as a kid!