It doesn't matter is you are on the road with a hot cup or tea, citrus water, or even a protein shake the practical and stylish way to drink your drink is from one of the Libre Life Collection. These fabulous and stylish tea come in Starburst blue, Lively Leaves bright green and classic Black Brush – each with their own attractive graphics. This new collection adds to Libre tea's Classic silver trimmed, beautiful, original line with the same great features.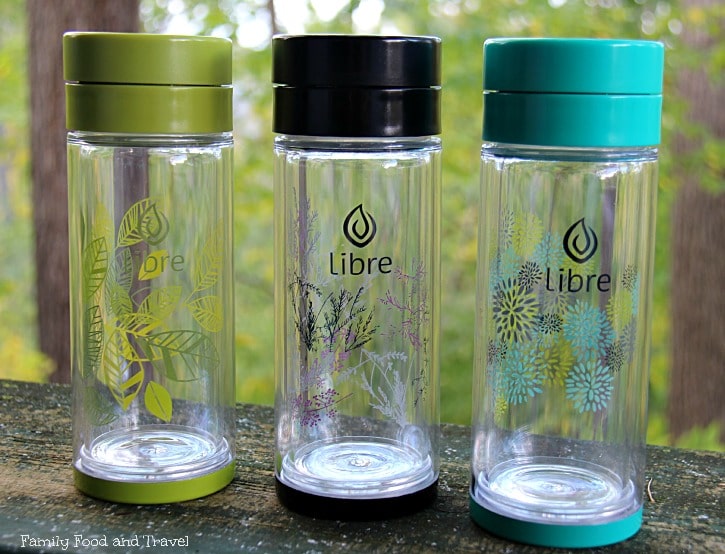 The Libre Life Collection mugs are reusable glass travel cups. They have a unique double wall design that keep drinks either hot or cold. There is an exterior layer of poly that protects the glass interior. This combination is what makes this mug perfect for taking along anywhere. Just like the original LIBRE TEA GLASS
 the Libre Life Collection has the durability you want with a stylish and practical way to sip your loose tea on the go.
The Libre mugs have a removable stainless steel filter. This makes brewing your own tea simpe. The filter also makes it easy, and inexpensive, to make your own herbal drinks with fresh garden herbs, berries or cucumbers. Because of the removable filter, the add ins stay in place and not spill out.
The Libre Tea Glasses are the perfect gift for those on your list that love tea, are passionate about the environment and are committed to wellness.  Beautiful, practical and perfect for loose leaf tea drinkers.