If you are heading out on the road this year to visit friends or family during the holidays, then these 5 Ways To Save On Holiday Travel may be just what you are looking for. With holiday travel becoming more and more popular, it can be difficult to find great deals. These tips will help you manage to stay in budget while traveling during this season.
Holidays are the prime time for travel and while you might feel like it is impossible to get a good deal and/or save some money, these tips can definitely help ease the financial pain a bit.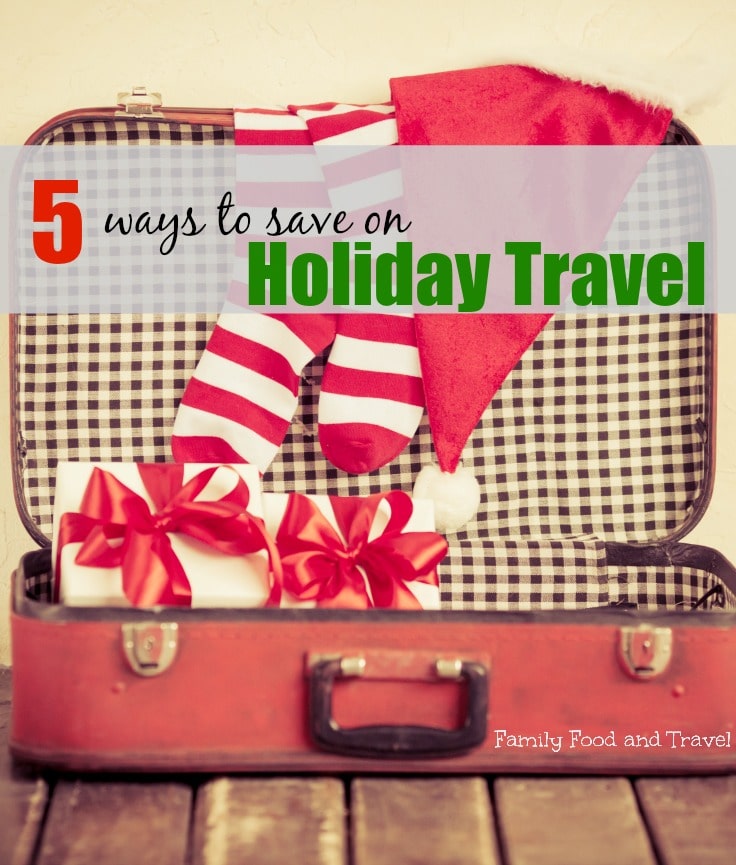 Stay With Family Or Friends: While you hate to presume, it is often easy to find someone you will be visiting who is willing to let you crash on their couch or in their spare bedroom. Instead of paying for a high priced hotel room every night, you can bring a hostess gift or even offer to pay for groceries during your stay. You may also want to offer to pay for a maid to come in and help them clean post visit. Either option will likely be much less than booking a room somewhere for your family.
Fly On The Holiday Itself: Many airlines find themselves with more seats available and better prices on those seats on the holiday itself. If you don't mind being late to dinner on Thanksgiving, this is a great way to save money.
Carpool With Other Family Members: Splitting gas and lodging costs with other family members can save tons of money. If your siblings, cousins or family friends live along the way, perhaps you can make room for them in your family mini van and split gas costs along the way.
Book A Month Or More In Advance: If possible, book your flights and hotels at least one month or more before. The closer you get to your departure date the higher prices will be.
Travel On Off Days & Weeks: If you don't mind not being there for the actual holiday, you may prefer to save money by traveling a week or two before or after the actual holiday. While still in the seasonal time you need, the cost of flying and hotel stays will drop significantly.
This year don't let your holiday travels break the bank. Use these ways to save on holiday travels to help get you there without killing your budget. Think outside the box, and realize that it isn't always about the day itself, but the spirit of the season.
Looking for more travel tips?  Check out these articles:
5 Tips for Road Trips with Kids