This shop has been compensated by Collective Bias, Inc. and its advertiser. All opinions are mine alone.
Eczema has been a part of my life since I was a newborn.  It has come and gone, appeared on eyelids, arms, legs and behind my ears and if I don't take care of it it can get out of control turning into a sore, red and uncomfortable mess. I've tried lots of things.  A change in diet, new soaps, new creams and just about everything out there but very few things bring any sort of relief.
Just like their momma my boys have eczema too.  One has it a lot worse than the other but since they were babies I have been looking after their eczema as well.
So, what does a family of eczema suffers do to keep their eczema under control? We have a low fragrance household and use mild laundry soaps, and we now apply POLYSPORIN® ECZEMA ESSENTIALS™ Daily Moisturizing Cream after every bath or shower and at bedtime.
I love how easy it is to pick up at WalMart placed in the Hand and Body Lotion aisle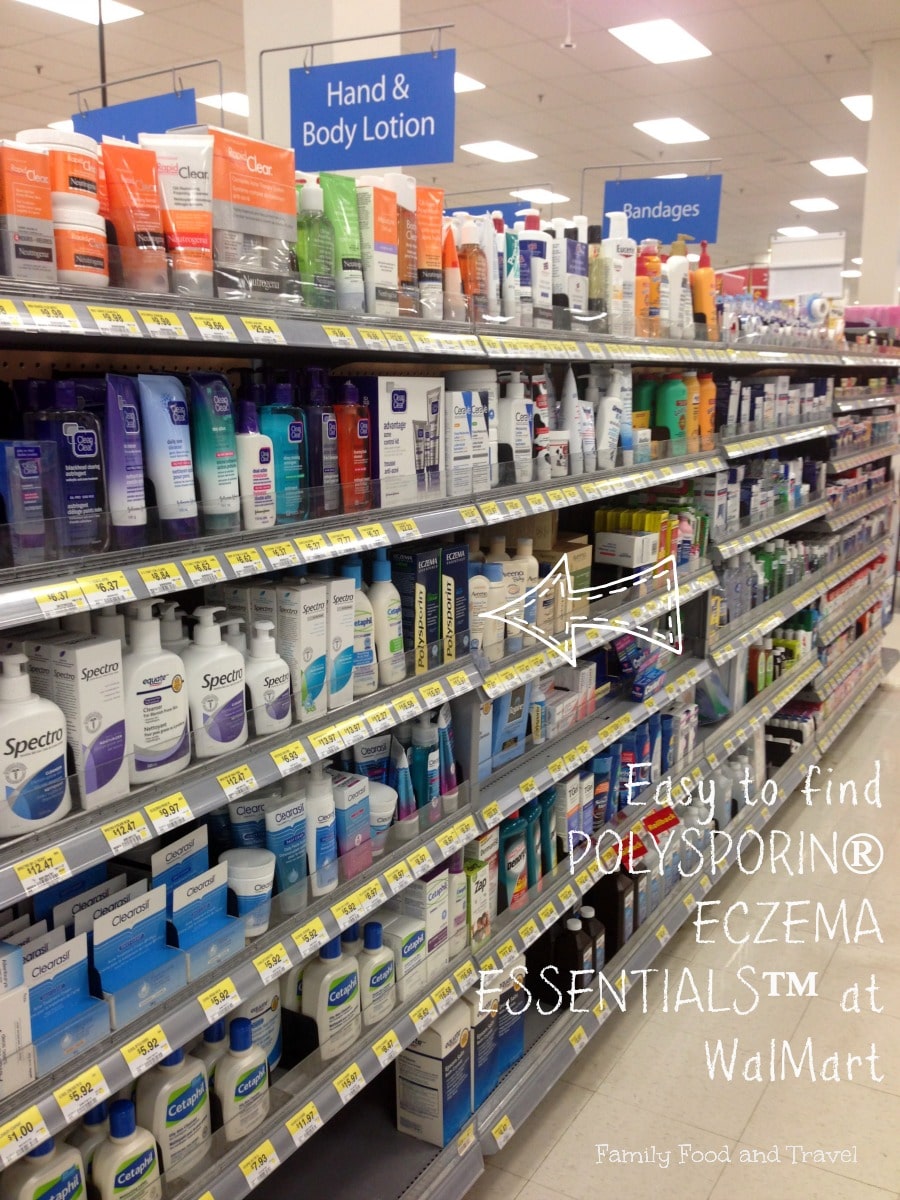 I love that I don't have to go to a specialty store to get the product that I use daily and since there are three of us using it I usually buy 2-3 at a time!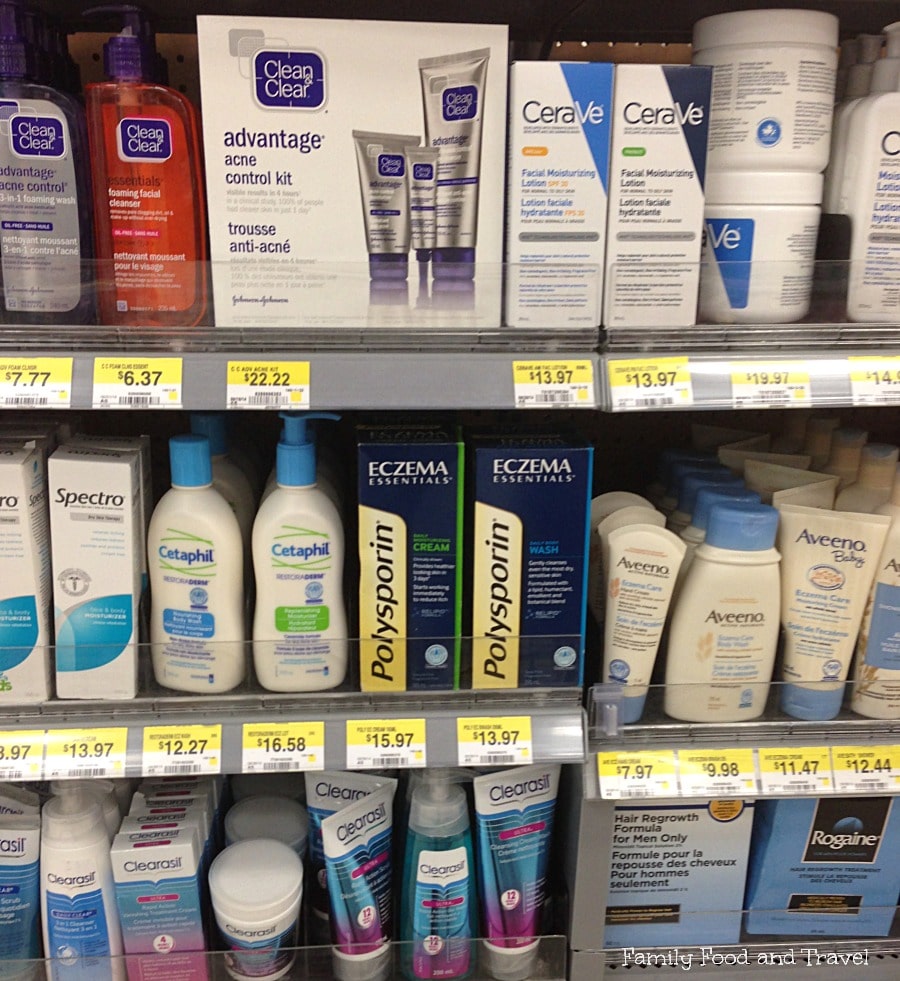 We keep the POLYSPORIN® ECZEMA ESSENTIALS™ in the boys' room next the pyjamas and books. It's easily on hand and ready for the boys and I can put some on my arms while I am putting them to bed. Keeping in routine of applying the Daily Moisturizer has really made all the difference.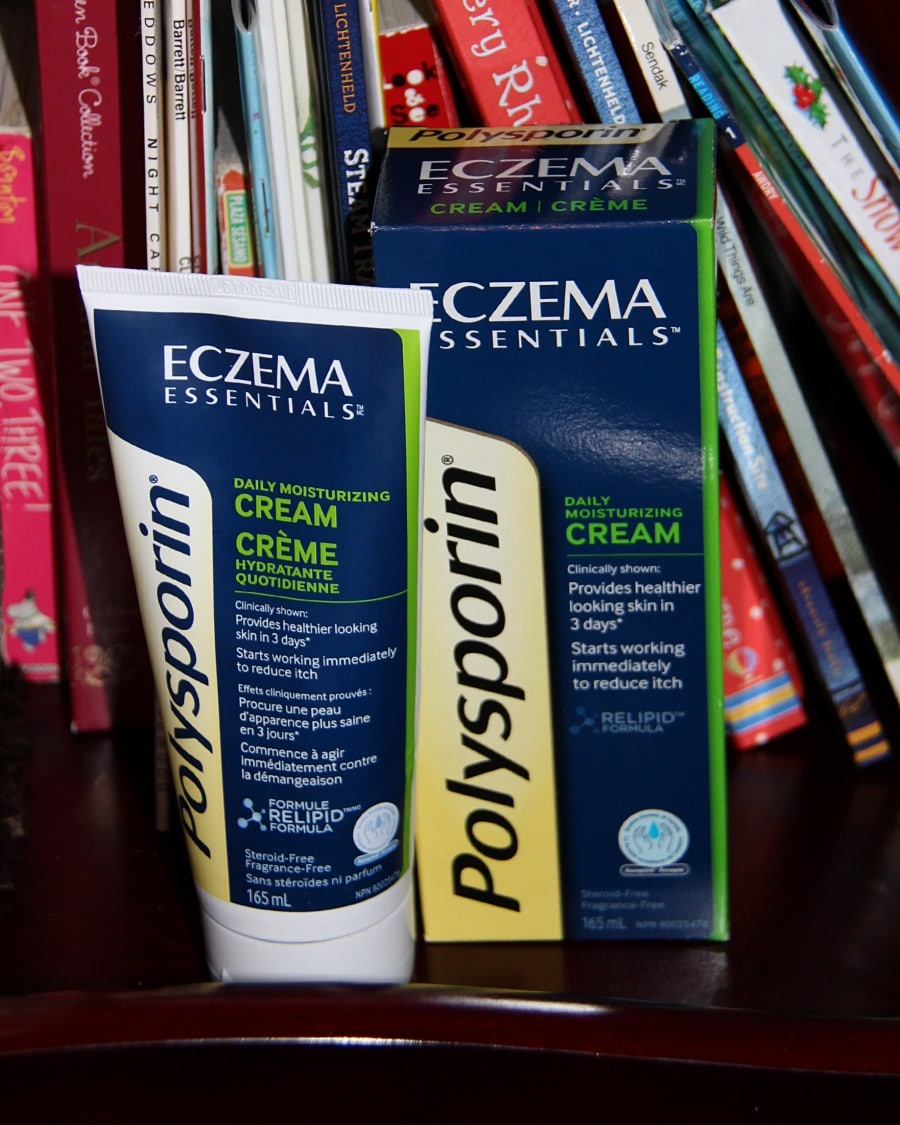 Select skin-friendly products. Always choose simple, fragrance-free products that will not contribute to further irritation, such as POLYSPORIN® ECZEMA ESSENTIALS™ products. Opt for lighter, soap-free cleansers and cream-based moisturizers that support and protect the skin's delicate moisture barrier.

Soak your skin. Skip the hot shower, and take a 15-minute bath instead to give your skin the time it needs to absorb moisture. Treat dry, sensitive eczema-prone skin with POLYSPORIN® ECZEMA ESSENTIALS™ Daily Body Wash, which moisturizes skin as it gently cleanses. Avoid scrubbing your skin with a washcloth.

Pat dry. Don't rub away the moisture barrier that soothes and protects your skin. Instead, give your skin the TLC treatment, using a soft towel to gently daub off excess water.

Moisturize. Apply a fragrance-free moisturizer such as POLYSPORIN® ECZEMA ESSENTIALS™ Daily Moisturizing Cream immediately after your bath, before your skin is completely dry.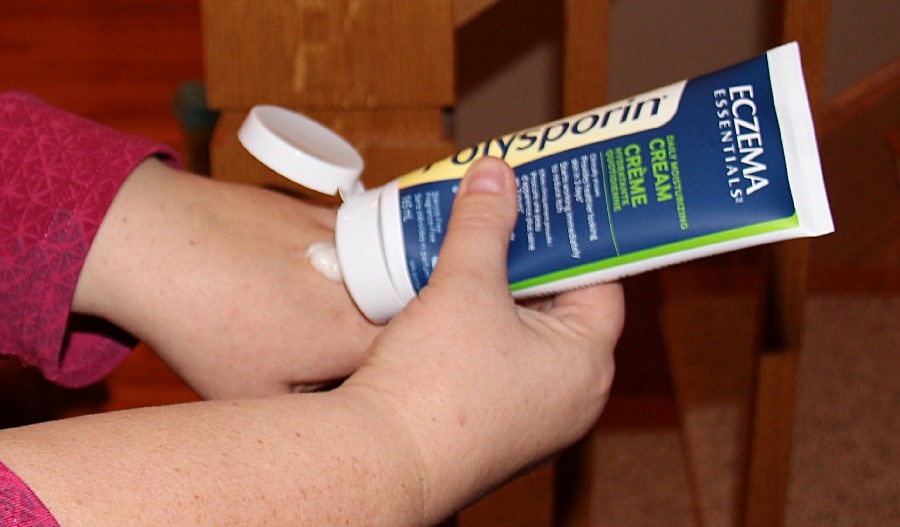 Get the Coupon:
Right now you can receive a coupon for $4 off your purchase of POLYSPORIN® ECZEMA ESSENTIALS™
I hope your family loves the POLYSPORIN® ECZEMA ESSENTIALS™ line of products as much as mine does. They truly have saved us from horrible flare ups and kept our eczema under control.
Looking for more great tips follow @PolysporinCA to learn more about healthy skin and upcoming promotions.