November has been a time of illness in our family.  First the boys had pink eye, then chest infections, and then ear infections.  It has felt like we will never rid our house of illness!  We've coloured, played cars and tried out q-tip painting but in the end, it's the snuggles on the couch watching Netflix that the boys have enjoyed most.  Curled up with their favourite stuffies, warm blankets and a great TV show or movie, those are the times we really relax.
Whether it's the battle with cold and flu season or the sudden onset of Winter temperatures these Netflix title will keep your family laughing even when they don't feel they want to!
Big Kids
Little Kids
Here are some other fantastic sick day suggestions from Netflix – delicious Faux Pho and fun Craft Masks to make.  Our favourite sick day activity was making these adorable
Marshmallow Snowmen
.
Faux Pho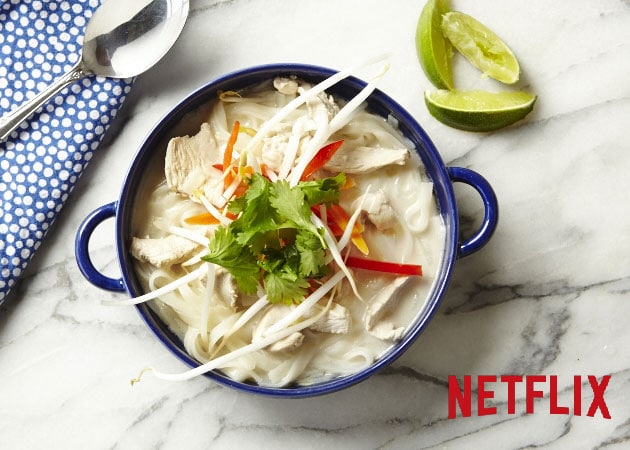 Chicken soup is the ultimate comfort food, and contains much of the goodness a little body needs to fight any virus. We've come up with a simple pho chicken soup recipe that is sure to get your kid back on their feet in no time. Click here to learn how to make your own.
Fun Mask Craft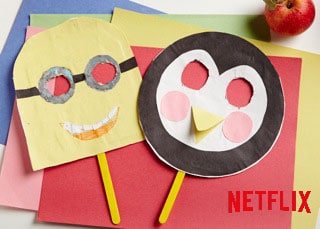 What better way to take your little one's mind off of being sick then by engaging them in a silly mask project. You can watch your favourite show on Netflix for inspiration and then make a mask in the image of one of the characters! Click here to learn how to create your own.
What's your favourite sick day activity?