I purchased my first pair of TOMS shortly after they were available in Canada.  I loved the comfort of them and the style reminded me of shoes I had seen when I've travelled in Africa and South America. The best part for me was the One for One® giving model that allowed TOMS to give a pair of shoes to a child in need. Giving back just by purchasing shoes? Awesome. I wore those flats everywhere.  Since then I have purchased multiple pairs of TOMS and given them as gifts. TOMS are not only fashion forward shoes, boots, and glasses but I feel good about committing to a company that is committed to give back.  With every purchase, someone in need is helped.  If you were looking for a reason to feel good about shopping, this is it!
"We're excited to partner with Target and take TOMS' One for One® giving model further than before. Each and every purchase allows Target's guests to do good this holiday season, providing warmth, nourishment or shoes to a person in need." – Blake Mycoskie, TOMS founder.
Check out some of the items from the Women's, Home and Kids TOMS for Target collections: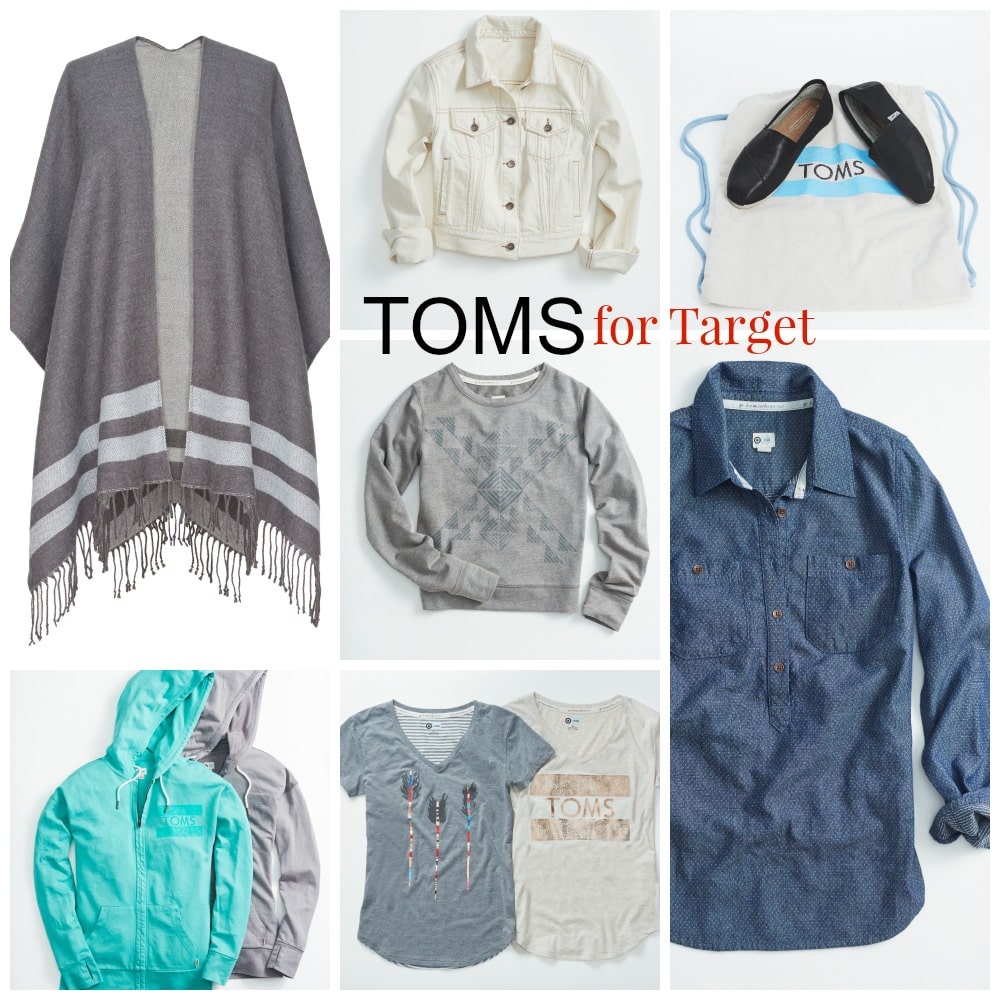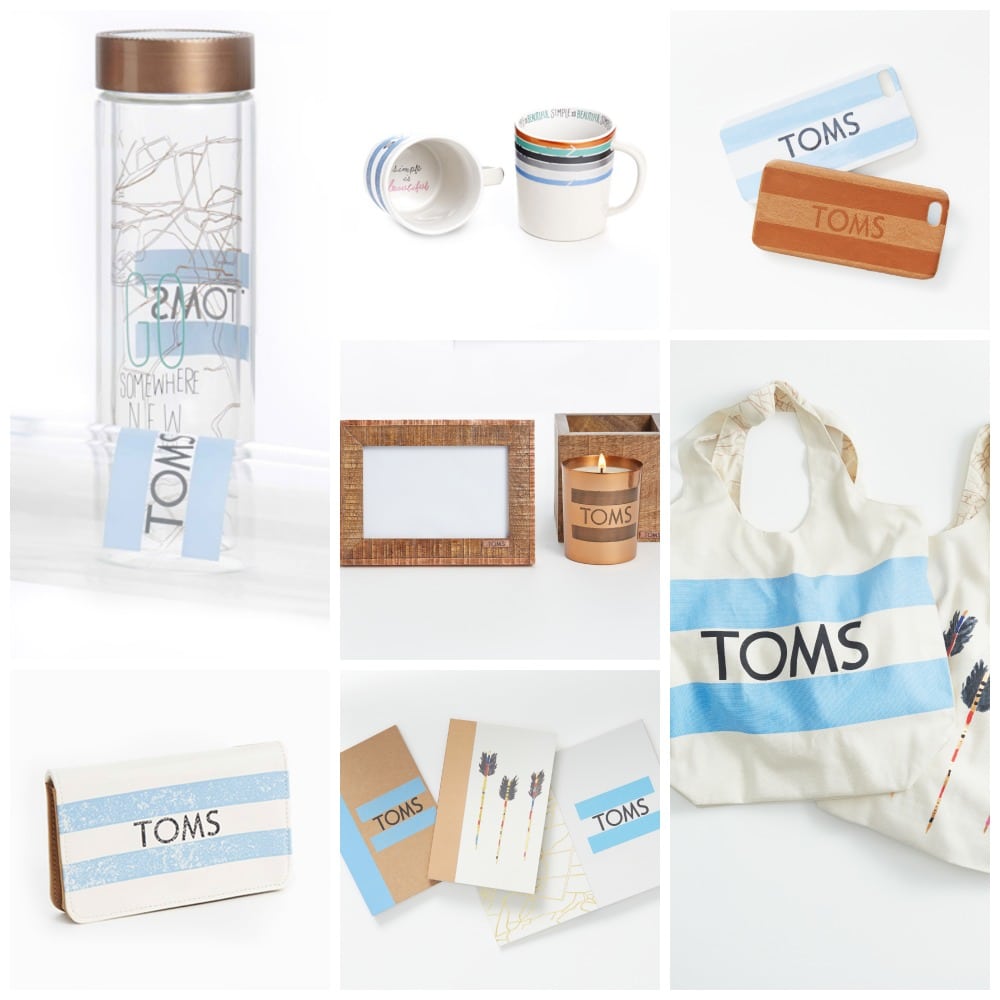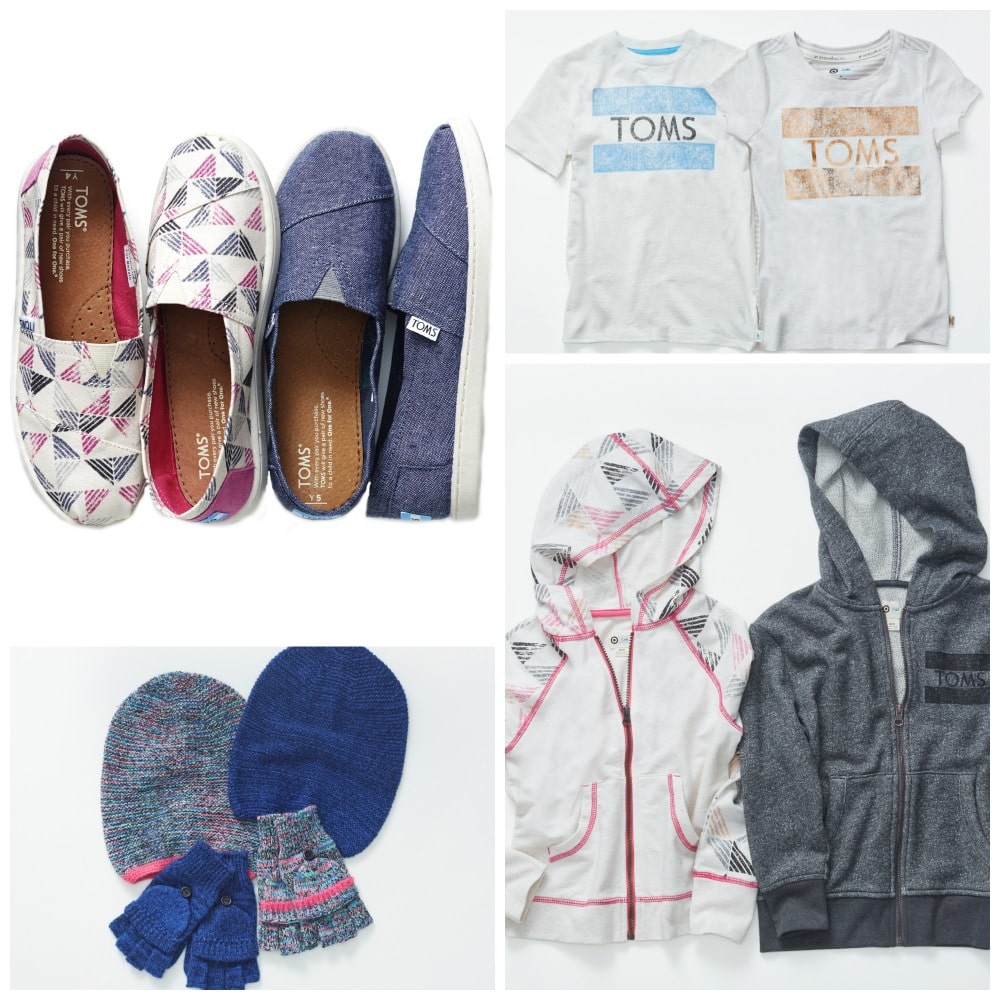 The TOMS for Target collection is inspired by TOMS' crafted, yet modern feel, and includes more than 50 items across apparel, accessories, shoes and home goods. For each item purchased from the TOMS for Target collection, Target is donating a blanket, meals or shoes in partnership with TOMS and North America-based charities American Red Cross Disaster Relief, Canadian Red Cross, Feeding America and Food Banks Canada. Each product will display its corresponding donations so Target guests can easily see their impact.
TOMS for Target Holiday collection hits stores in Canada and the U.S. on Sunday, November 16. 
To Celebrate the #TOMSforTarget launch we are giving away a $100 Target gift card – CAN only – ends 5/12