I grew up in a family of volunteers.  Volunteering to be Brownie leaders, sports coaches, reading mentors, to serve on volunteer boards and with community service organizations.  Watching the adult in my life take time out of their busy days to give back to my local community is a model I also hope to give my children.  Whether it be donating food to a local food bank or raking leaves for an elderly neighbour there are so many things you can do to make Canada a better place through giving.
Research on people's giving patterns show us that many people give just because someone asked them to.  What a remarkable finding! If you ask your friends and family to give and they ask their friends and family and so on the impact will be large and meaningful. Imagine if every Canadian giver challenged one other person to donate or volunteer along with them? The ripple effect could be enormous!
Dare2Give by My Giving Moment
The Dare2Give campaign by My Giving Moment is asking Canadian givers to dare others to donate or volunteer with them to increase their giving impact and to make Canada a more caring nation. Easy right? Call, text or email your friends and let them know that you are donating/volunteering and they can too.  Every small change is a positive step forward.  This program is an opportunity for all Canadian givers to double their giving impact by daring someone to give with them. You give + they give = positive impact for Canada.
My Dares
Who am I going to dare?  I'm daring Cheryl at Kids on a Plane to donate food to her local food bank, and Elizabeth from Frugal Mom Eh to donate new toys to her area's holiday toy drive and I dare my parents to undertake a random act of kindness.
Here are some of the items I am donating.  Watch my social feeds over the next few weeks with the hashtag #dareyou to see me giving back.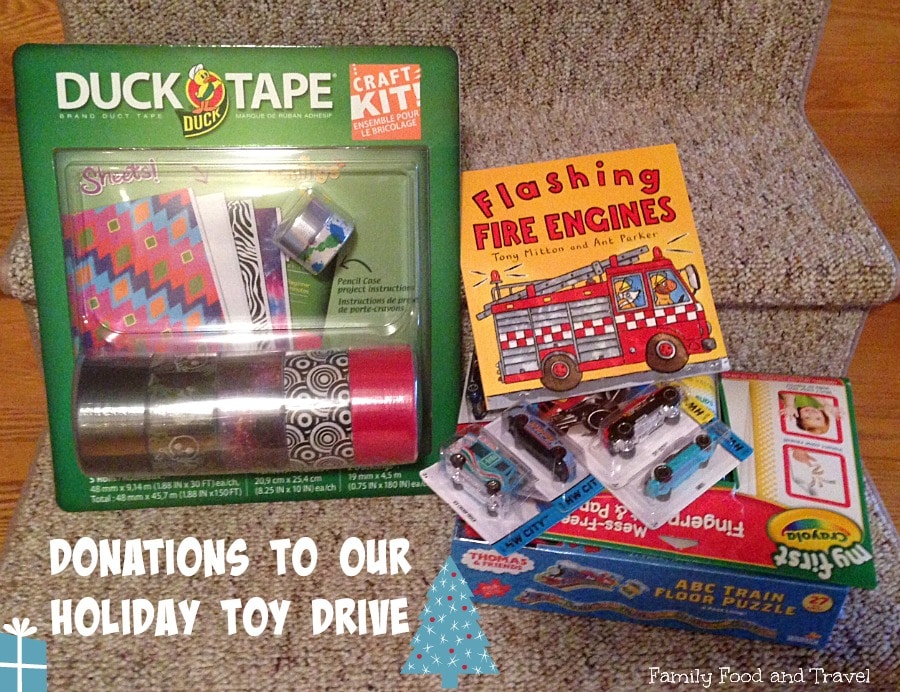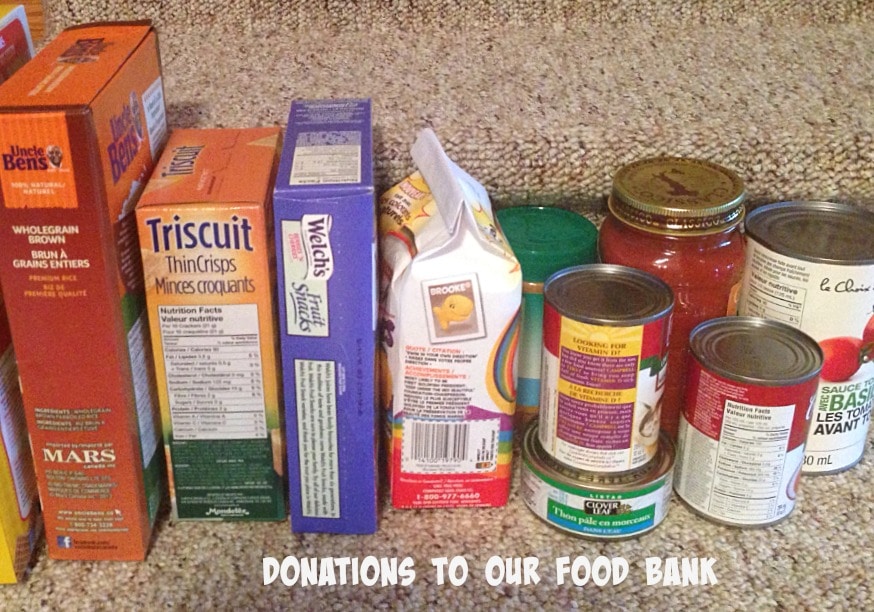 Now it's your turn….
Enter to win for your favourite charity
By daring your friends, family and colleagues, you will have a chance to win for your favourite charity including the grand prize of a television commercial.
Contest Ends December 14, 2014
So help make Canada a better place to live for everyone. Visit the Dare2Give website for more information and see below to enter the number of people you've dared to give!
Disclaimer: Although this post has been generously sponsored by Rideau Hall Foundation, the opinions and language are my own, and in no way do they reflect Rideau Hall Foundation.