I've driven an SUV or crossover for more than 4 years. In that time I've only driven a car a handful of times.  I was pretty nervous about driving my family on two long road trips in a car.  Really nervous.  Then, I saw the 2015 Hyundai Genesis and I was absolutely blown away.  This was not a car it was a luxury vehicle with tons of room for a busy family.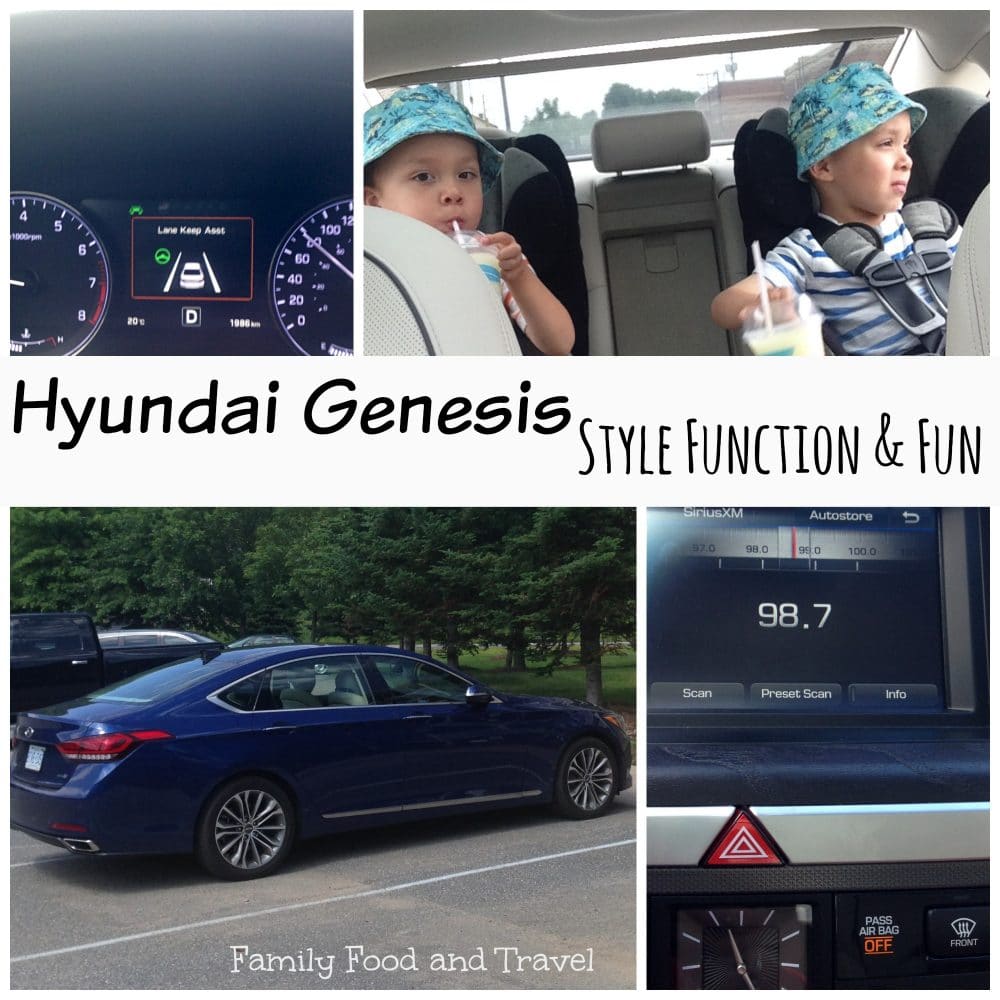 We absolutely loved the spacious interior, the find details and the middle console in the back seat was perfect to store drinks and snacks for road trips.  The boys were mesmerized by the moon roof and I love the ease with which the beautiful leather interior wiped clean.   The features on the Hyundai Genesis are remarkable.  Check them out in this video:

Favourite Features of the 2015 Hyundai Genesis
You can have luxury and function in a beautiful car big enough for a busy family
It drives so smooth that you feel like you are gliding along the highway
The lane assist, round the car sensors and HUGE back up camera make driving safer and I felt more confident
The styling of the car and the small details like the old fashioned radio dial feature on the display screen
Fantastic in car navigation
Stunning sun roof that made the interior so bright and beautiful even on a cloudy day
The giant trunk – perfect for travel, trips to box stores and sports equipment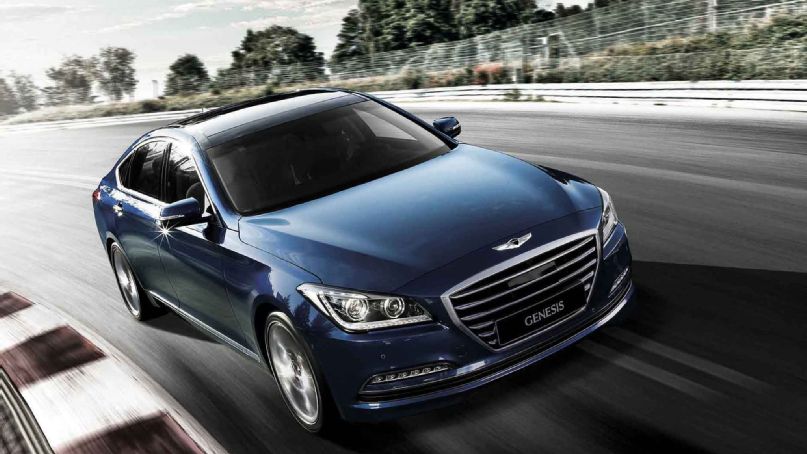 While packing up the Genesis for a road trip we were able to fit in our luggage, toys, and even our giant Standard Poodle Jackson thought he should come along! While he didn't get to come on the trip it was amazing to see just how much room this trunk had.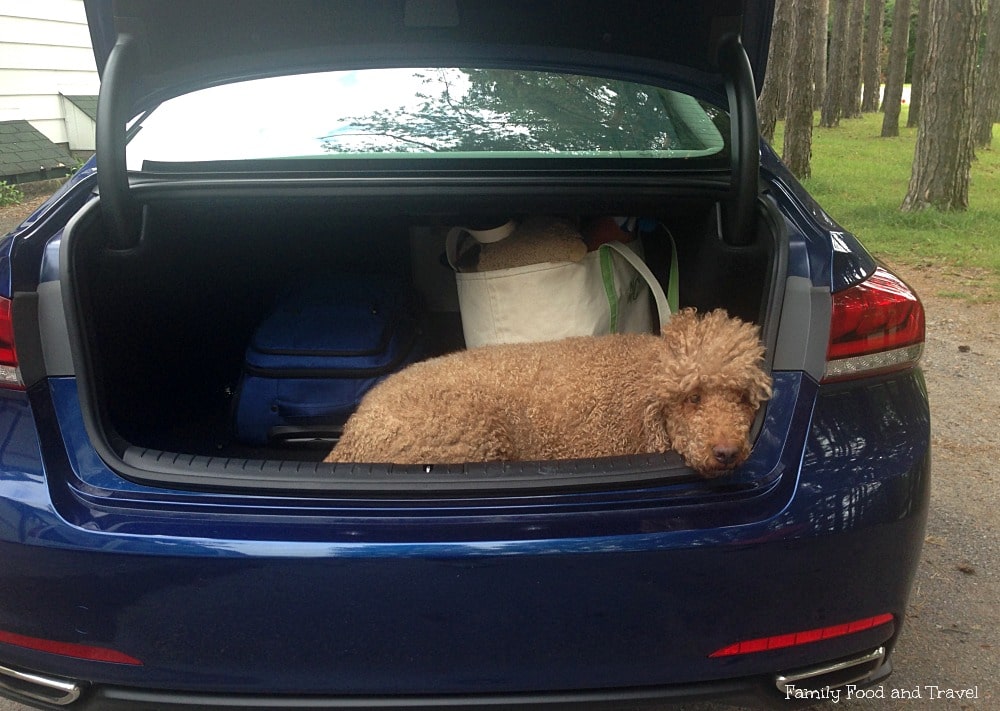 And, my favourite part of driving the Genesis.  It was so quiet, and roomy that my boys could stretch out and have a fantastic nap.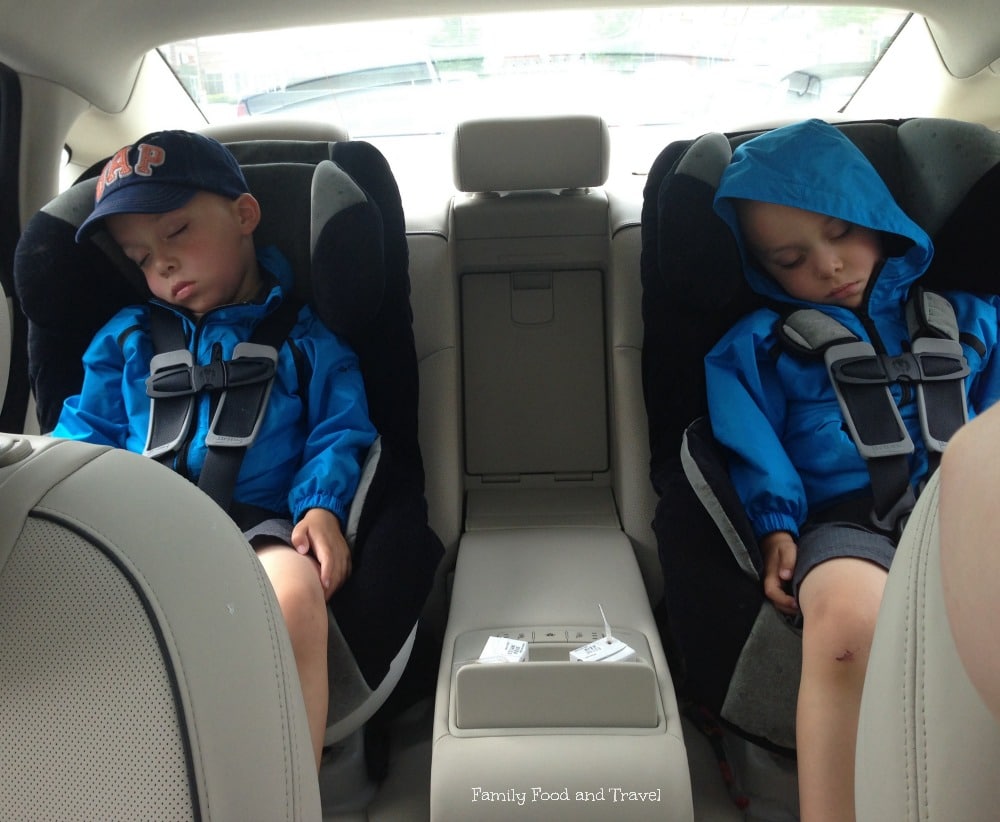 Luxury, style and fun, the Hyundai Genesis absolutely has it all!