For the first two weeks in October, the boys & I decided to participate in the GLAD Fresh Food Challenge. It drives me crazy to waste food & with two little boys that tends to happen! One day my boys will like what they are given to eat & then the next day they turn their noses up to the same foods! Gotta love kids & their taste buds huh?!
So in an effort to reduce our waste, we joined the Challenge. Did you know that the typical Canadian home wastes about 13% of the food they purchase each year? We're talking hundreds of dollars that are just thrown in the trash each year as we waste food, 10% of which is fresh fruits & vegetables that just go to waste.
So for two full weeks. No wasted food. Not a single leaf of lettuce. Not a slice of apple pie. Could you do it??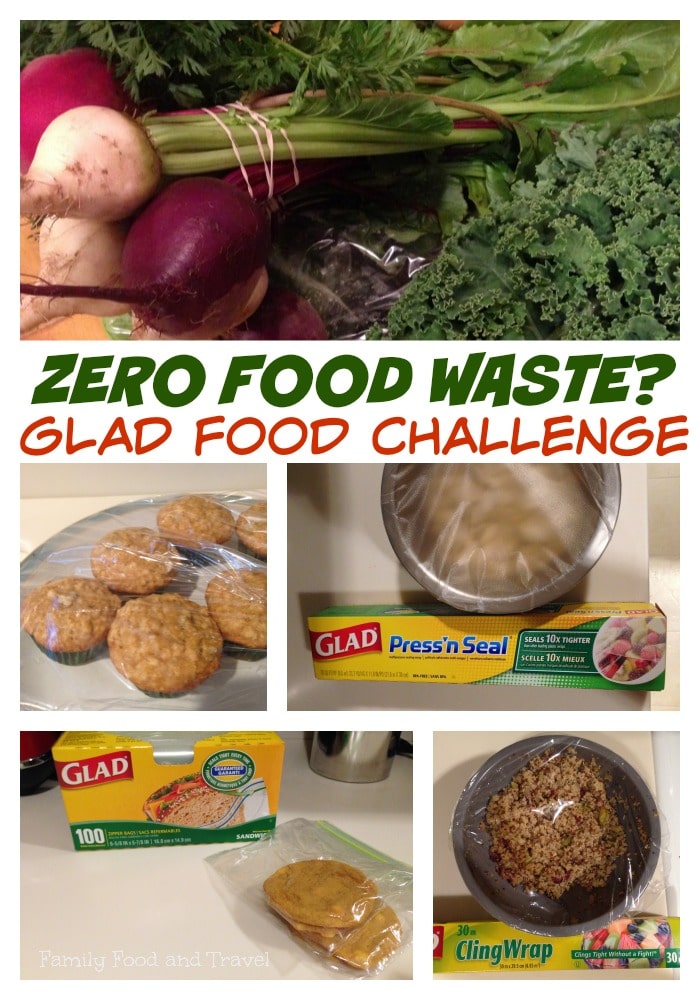 Here are some tips & tricks that helped us make it though the two weeks:
Buy only what you actually need and try to use everything you have on hand first before buying more
MEAL PLAN! Before you hit the grocery store ask yourself, 'What do I want to make this week, and what do I have in my fridge already that I can use to get the meal started".  Then, buy what's on your list! No more, no less.
If you have leftovers piling up in the fridge, don't order out or pick up lunch for work! Brown bag it!!
Right away I noticed how we were more careful with leftovers and made a plan to use them the following day for lunch or dinner.  I loved using the variety of GLAD products for all of the different types of food.  From homemade cookies for lunch to ClingWrap over Quinoa we had a tool to keep each type of food fresh.  The product that really surprised me was the GLAD Press n' Seal.  While I had used this product at my Mom's house before I had never purchased it for home.  Wow, was I ever missing out!  I was really impressed with the way GLAD Press n' Seal stuck to all of my metal and glass dishes and provided an airtight seal.  It was like my secret weapon to prevent food waste!
How did we do? Well, we still had some food waste but I would bet it was 1% of what we wasted before.  With the proper tools and meal planning it's a lot easier to keep food fresh which means you save money and provide lots of fresh food for your family.
What are your best tips & tricks for cutting down on wasted food? Are you up to the GLAD Fresh Food Challenge?