Having friends for dinner is one of my favourite things to do but with two busy 4 year olds sometimes that is easier said than done.  While my boys are happy with grilled cheese for dinner I'm not sure my guests would be!  This week we grabbed a KFC Bucket and mix and matched it with the NEW KFC Sweet Chili Crunch for a really great combo full of variety, Original and Sweet Chili Crunch + Popcorn Chicken, Fries and Gravy.  You can Mix and Match the Sweet Chili Crunch with Original Recipe chicken in any combination.  Want a variety bucket?  They start at just $19.99!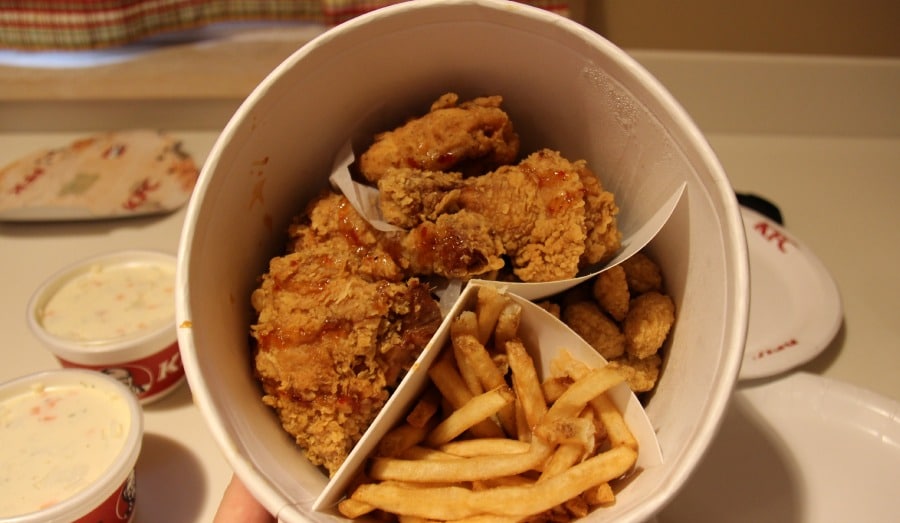 Once we all sat down to dinner it was obvious that the new KFC flavour was a hit.  Here's what we loved about the chicken:
Sauce is not overly spicy but it leaves a really nice aftertaste of sweet chili
Chicken was really moist and full of flavour
Skin was perfectly crunchy and delicious!
KFC makes the chicken on site where they marinate the chicken for 12 hours, then double bread and fry it.  The final stage is drizzling it with Sweet Chili sauce and serving it fresh to order.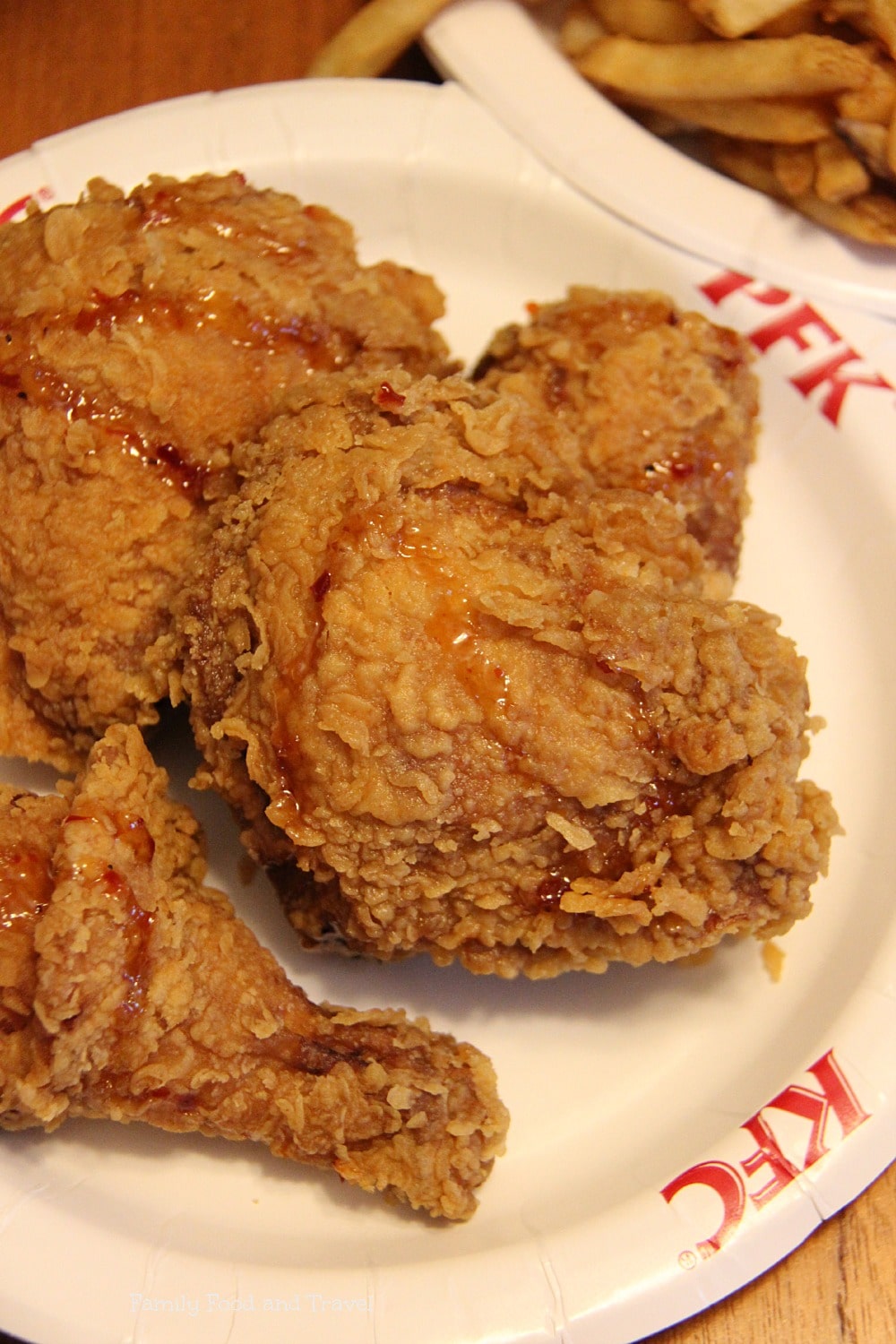 When I was a kid I loved getting KFC and going to our local zoo for a picnic.  A bucket, a picnic blanket and family time = so many wonderful memories.  Now, the same great taste can be brought home for my family.  Delicious food, no prep, no dishes and no worry. What was the verdict on our family's preference – Original of Sweet Chili Crunch?
Adults = KFC Sweet Chili Crunch
Kids = KFC Original Recipe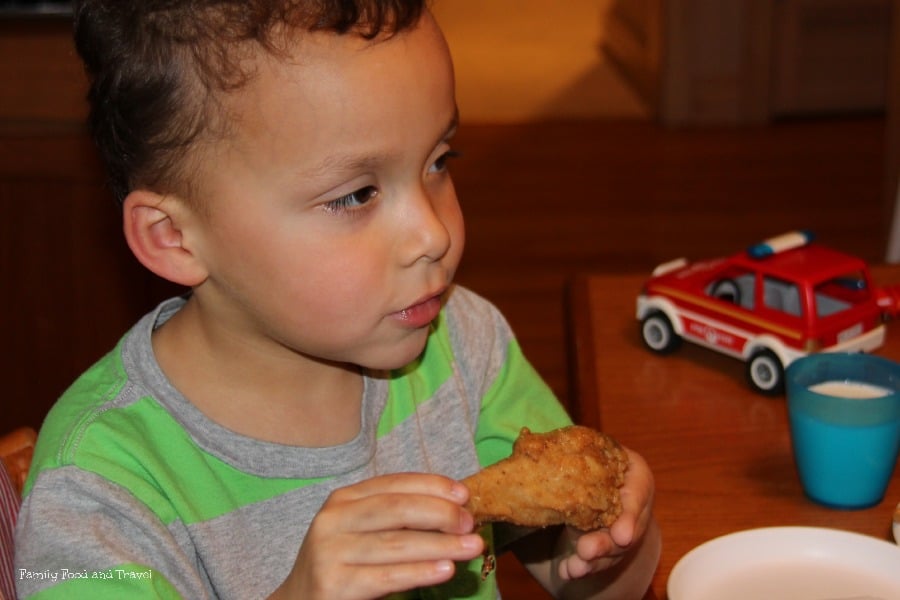 KFC's Sweet Chili Crunch is only available for a limited time – make sure you get to your local KFC before November 23, 2014 to try out the crunchy chicken with a bit of heat.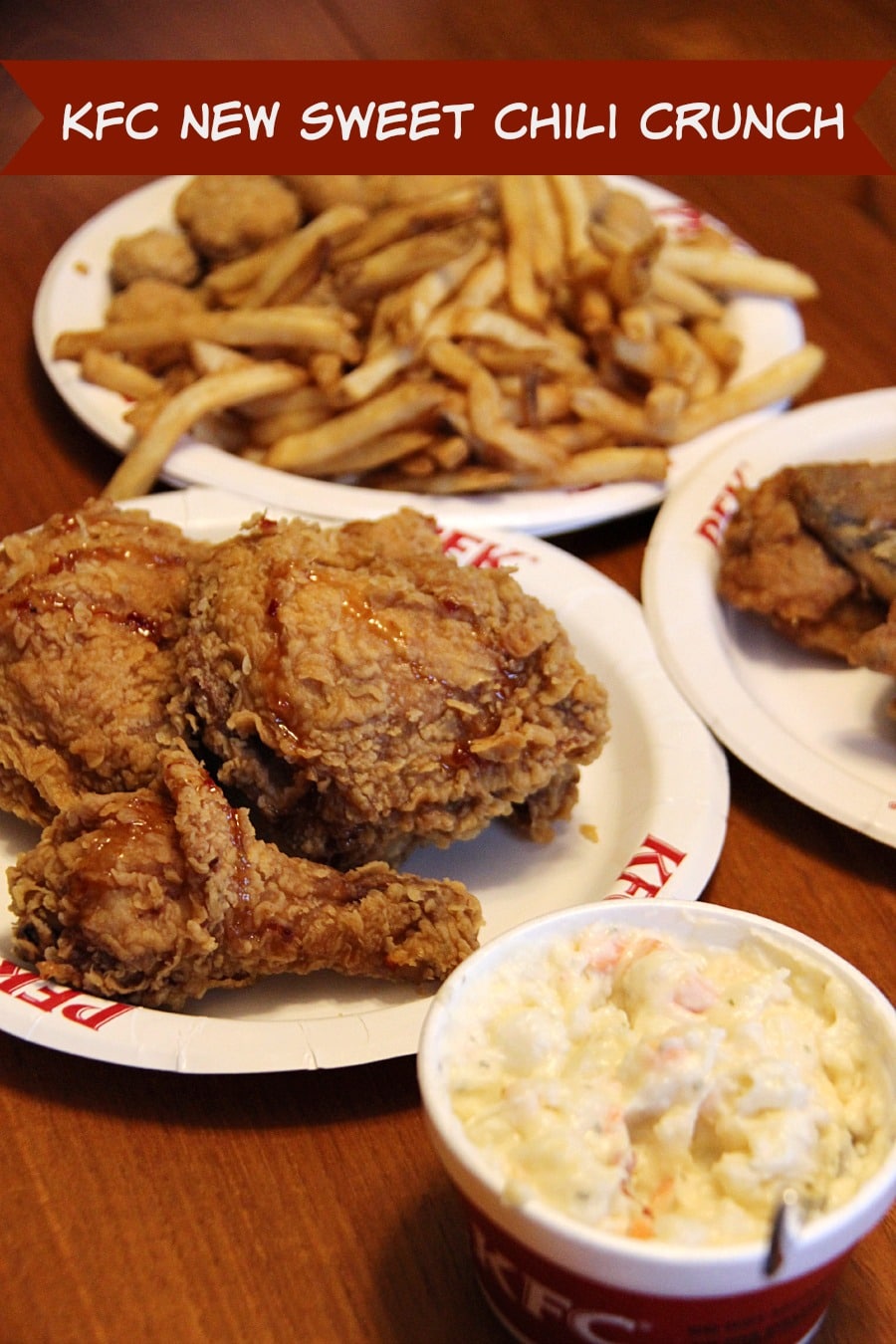 Disclosure: I am part of the KFC Sweet Chili Crunch in Home Dinner Party Blogger Campaign  with Mom Central Canada and YUM Brands and I receive special perks as part of my affiliation with this group. The opinions on this blog are my own.