While I don't often like to refer to myself as an idiot I can truthfully say that there are may times when I hve need basic instruction to help me learn something new or to just learn about something I didn't have prior knowledge of.  I've always trusted the Idiot's Guides including the Idiot's Guide to Knitting which has definitely fixed some of my knitting mistakes!  Now, Idiot's Guides are full colour giving you step by step instructions and beautiful photos as well.  Check out the Idiot's Guides now 30% off!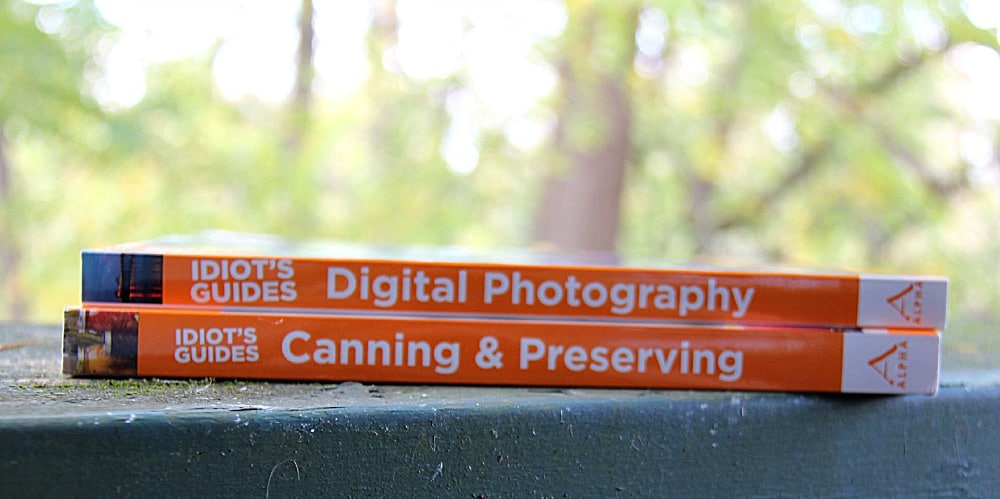 Idiot's Guide to Canning and Preserving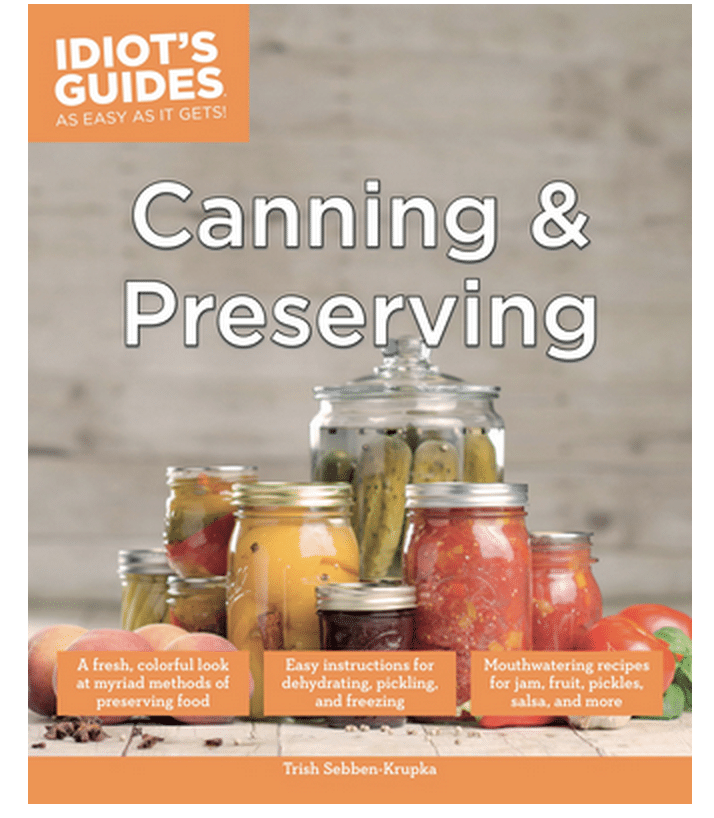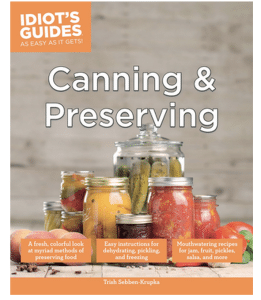 Enjoying locally grown fruits and vegetables year-round has never been easier! Idiot's Guides: Canning and Preserving focuses on step-by-step instructions with full-color photos to help readers of all levels quickly and easily store food using various methods. Dozens of basic canning recipes, with variations to make truly unique flavors, are included. In addition, readers will find easy-to-understand instructions on freezing, water-bath canning, pressure cooking, root-cellaring, and more.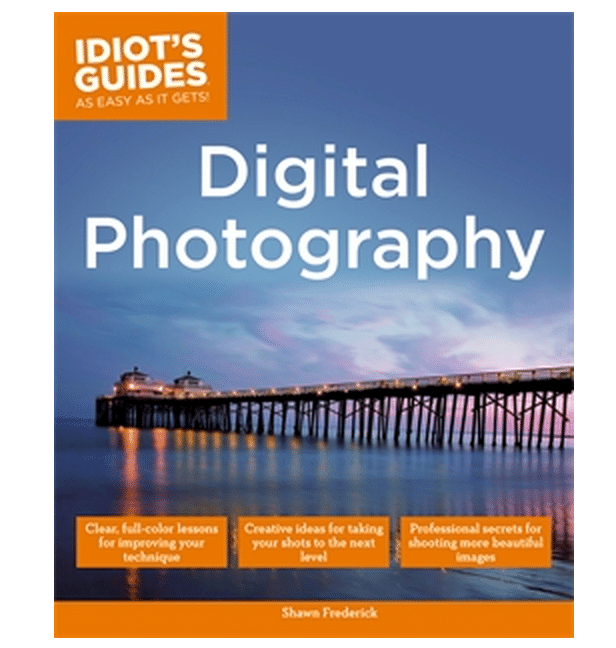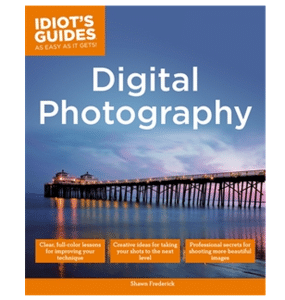 Idiot's Guide to Digital Photography
This introductory guide to digital photography explains the essential technical basics of every camera and lens. Illustrated step-by-step instructions teach you how to take pictures like the professionals. Master the timeless principles of great photography like balance, perspective and contrast. Plus, learn to do more with your photography skills through unique and creative projects by capturing portrait, panoramic and time-lapse images. You can finally switch your DSLR off 'auto' mode and create beautiful, inspiring images!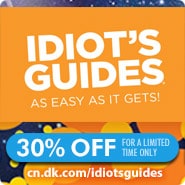 Win a copy of Idiot's Guide to Canning & Preserving
Enter to win a copy of Idiot's Guide to Canning & Preserving. Open to residents of Canada (void where prohibited). Ends November 9, 2014 at 11:59pm EST.