Motherhood is full of so many gifts.  I'm excited to tell you a bit about how love is truly motherhood's most precious gift and how MassMutual is celebrating the many ways we demonstrate love.
Becoming a mom has been the single most terrifying and amazing experience of my life.  The magnitude of changing from being just focused on myself to caring for two tiny perfect little boys is overwhelming in so many ways.   My beautiful boys were born at 32 weeks and while we worried their premature delivery would have complications for them we feel so blessed that they were healthy and without complications.  From the moment that I knew I was pregnant I loved these boys with my whole heart.  When I held them for the first time I knew that my life was changed forever.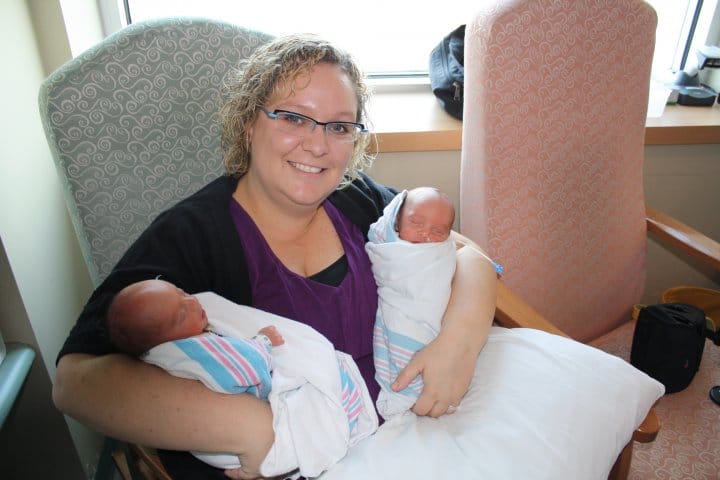 After we left the hospital the boys grew in leaps and bounds.  I marvelled at their development and just how remarkable it is that babies learn to crawl, walk, talk etc.  I remember how excited I was for this picture that I could 'almost' get them to sit in a chair for a photo.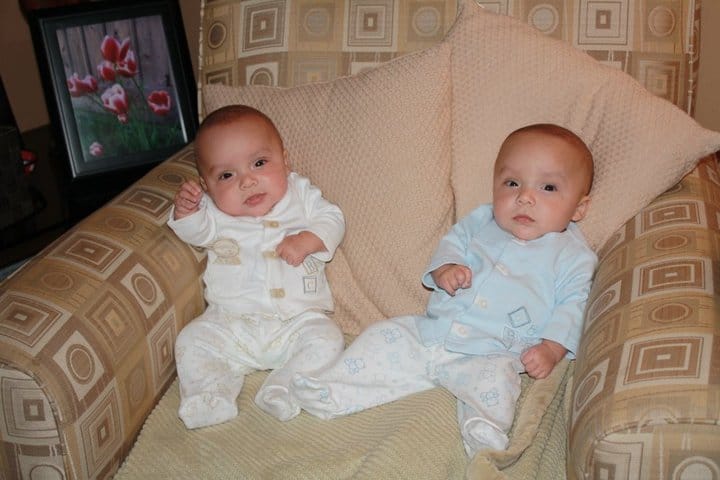 Even when the boys are not sleeping, crying over little things or dragging their feet to the bus stop, they are the definition of love to me.  Each time they wrap their arms around me for a hug or lean in to give me a kiss my heart melts and I know I would do absolutely anything to protect them. And while these perfect little men have grown into big boys my love for them has only grown.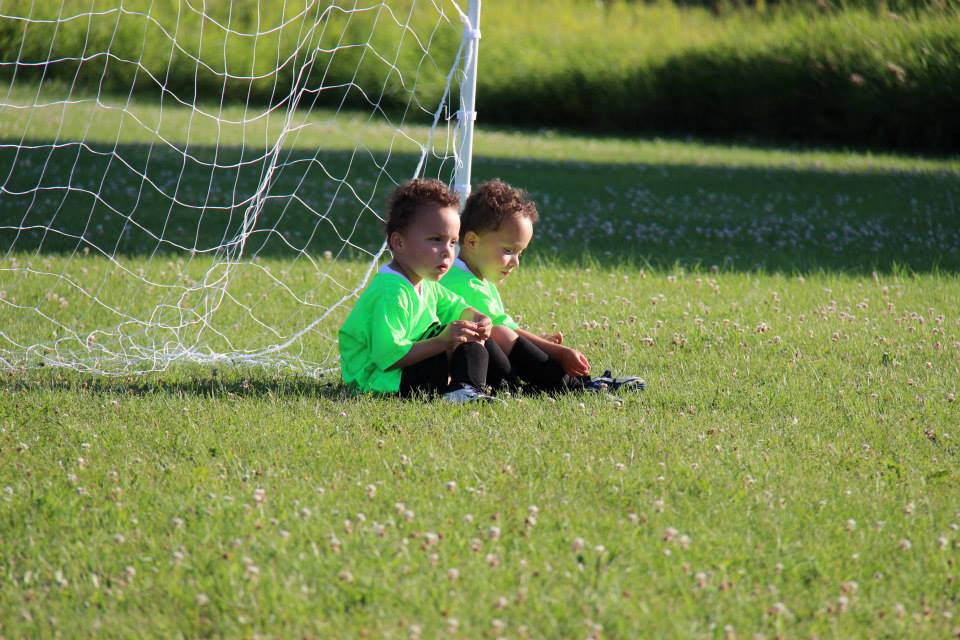 Want to share your love and help others? Mass Mutal's campaign #LoveIsAGift makes those declarations of love go even farther. MassMutual who will donate $1 to Easter Seals, up to $50,000, for every photo story uploaded to LoveIsAGift.com or on public Instagram accounts using #LoveIsAGift.
Why am I so excited about the #LoveIsAGift campaign? It's because this initiative is a continuation of the MassMutual's longstanding partnership with Easter Seals. As a national partner with Easter Seals, MassMutual understands that love can be demonstrated in many different ways. One of those ways is by providing children and adults living with disabilities, their caregivers, and veterans with access to more information, specialists, and financial strategies that can help improve their quality of life. Want to learn more about MassMutual's social initiative – read about it here.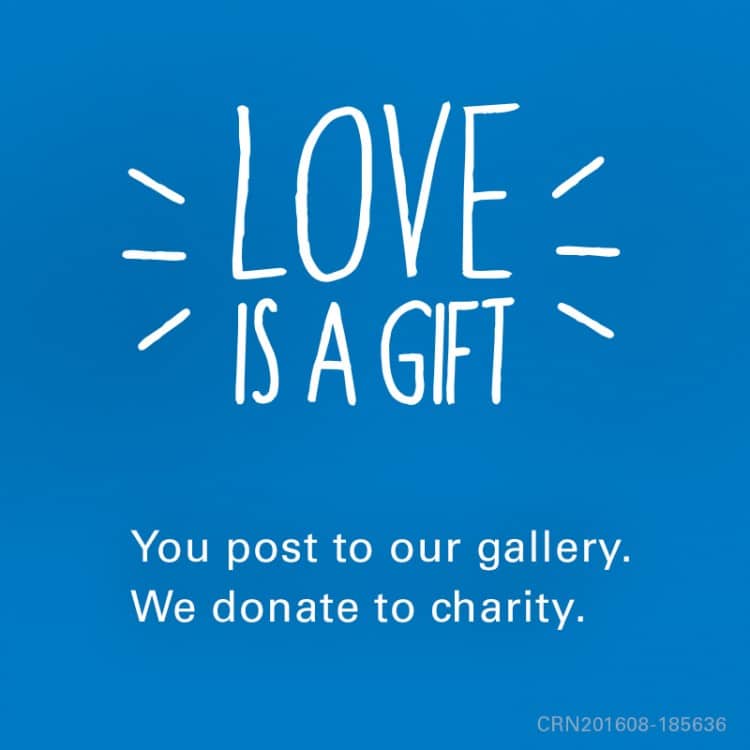 How you can take part:
Find or take a picture of you and the people you love on your computer or mobile device.
Upload it to your personal Instagram account with #LoveIsAGift or to LoveIsAGift.com, adding a few words about your loved ones and why they matter most.
Note your Instagram account must be public for your #LoveIsAGift entry to be recognized and trigger a donation.
Once the photo is uploaded, participants can share their photo and details of the initiative with their friends on Facebook or Twitter.
Each upload will trigger a $1 donation from MassMutual to Easter Seals, up to $50,000. (must be uploads to LoveIsAGift.com or Instagram)
#LoveIsAGift Twitter Party
I can't wait to participate in the #LoveIsAGift Twitter Party taking place Wednesday, November 5 between 8:00 am – 9:00 am PST/ 11:00 am – Noon EST
NOTE: The #LoveIsAGift Twitter party is separate from the Easter Seals social initiative. You cannot upload a story to LoveIsAGift.com for a chance to win a Twitter Party prize.
Disclosure: This is a sponsored post written by me on behalf of the MassMutual. As always, all opinions are my own.