Have you tried Better Life® household cleaning products yet? They are safe cleaning products that are unbeatable in both safety & performance compared to today's more common household cleaning products. Those products that are typically made with harmful chemicals & come with the harsh warning labels.
Created by co-founders & dads Tim Barklage & Kevin Tibbs, the idea for Better Life originated when both were watching their babies crawl on the floor & then put their little fingers in their mouths – dust, dirt, & cleaning product residue included!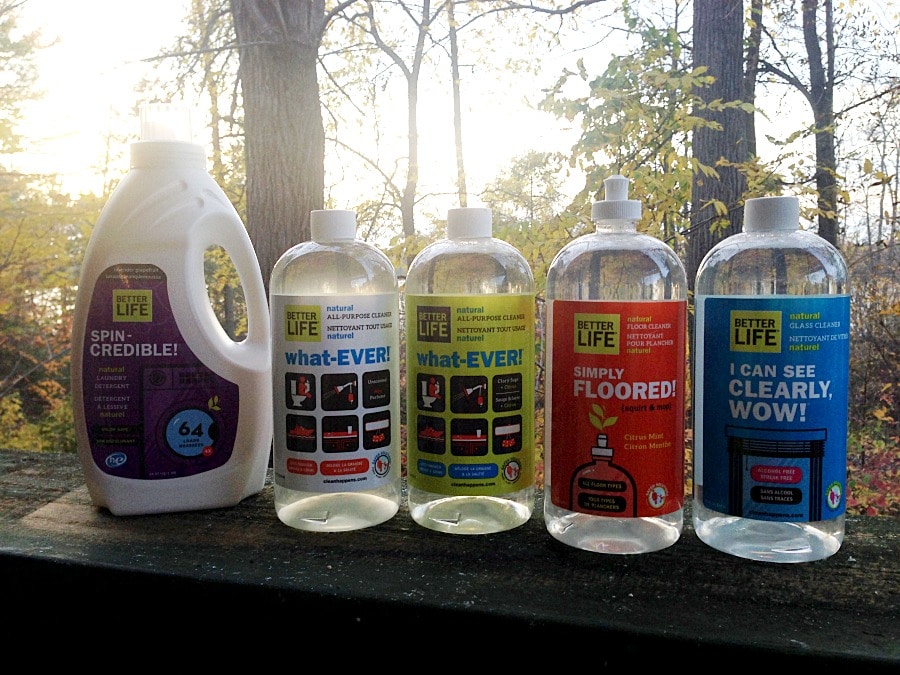 Growing up and now living in the stunning Ontario countryside I feel so lucky to be surrounded by the beauty of nature.  Being so close to the natural environment I feel a much greater draw to protect it then I did when living in a city.  I love that my home is cleaned with these fantastic products that smell divine.  The Clary Sage & Citrus scent of the "Dish It Out" dish soap is so invigorating it actually makes me want to do the dishes!
"Better Life's products are plant derived, so they are naturally free of fragrances, sulfates, and petroleum-based ingredients. And because no animal testing is used at any phase of product development, they are also certified 'cruelty-free'" explains Tibbs. "By giving our products a natural foundation, we are able to produce extremely effective cleaners that are not only safe for the planet, but also safe for people, their pets, and all surfaces of the home."
Now moms & dads across Canada are thrilled to know that Better Life has brought its line of safe, household cleaning products to 130 Canadian Target stores! Not only do they offer the ultimate in cleaning, Better Life's playfully named cleaners boast affordability & artistically designed labels that style-conscious consumers won't want hidden under their sink. How fun are some of the products you can get at Target: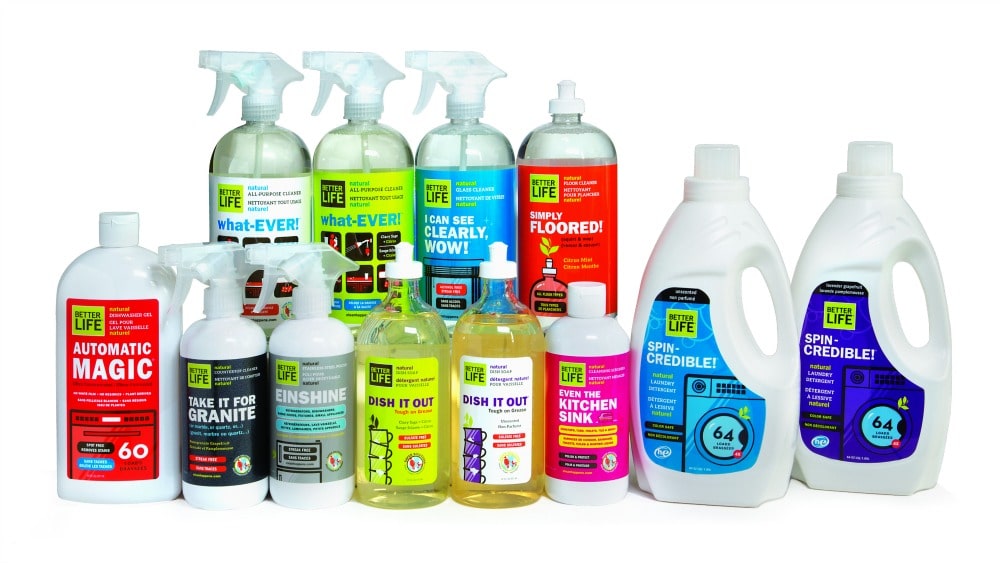 what-EVER!™ Natural All-Purpose Cleaner (Clary Sage & Citrus and Unscented) – for this, that and especially those
I Can See Clearly, WOW!™ Natural Glass Cleaner – take a lighter view of the world
Simply Floored!™ Natural Floor Cleaner – ready-to-use on all floor types, squirt & mop
Even the Kitchen Sink™ Natural Cleansing Scrubber – clean with ease while saving elbows & knees
Dish It Out™ Natural Dish Soap (Clary Sage & Citrus and Unscented) – tough on grease, sulfate free
Take It For Granite™ Natural Countertop Cleaner –  protect and shine stone surfaces like the rock stars they are without streaking
Spin-Credible™ Natural Laundry Detergent (Lavender Grapefruit and Unscented) – ultra concentrated, 64 loads, color safe on all fabrics
Automatic Magic™ Natural Dishwasher Gel – removes stains without leaving white film or residues
Einshine™ Natural Stainless Steel Polish – keeps your stainless appliances looking brilliant
Check out Better Life on ABC's Shark Tank:

Better Life from John Smith on Vimeo.
To learn more about Better Life or to view the company's full line of household cleaning items, including its personal care products, visit www.cleanhappens.com, follow them on Twitter , Facebook and Pinterest.