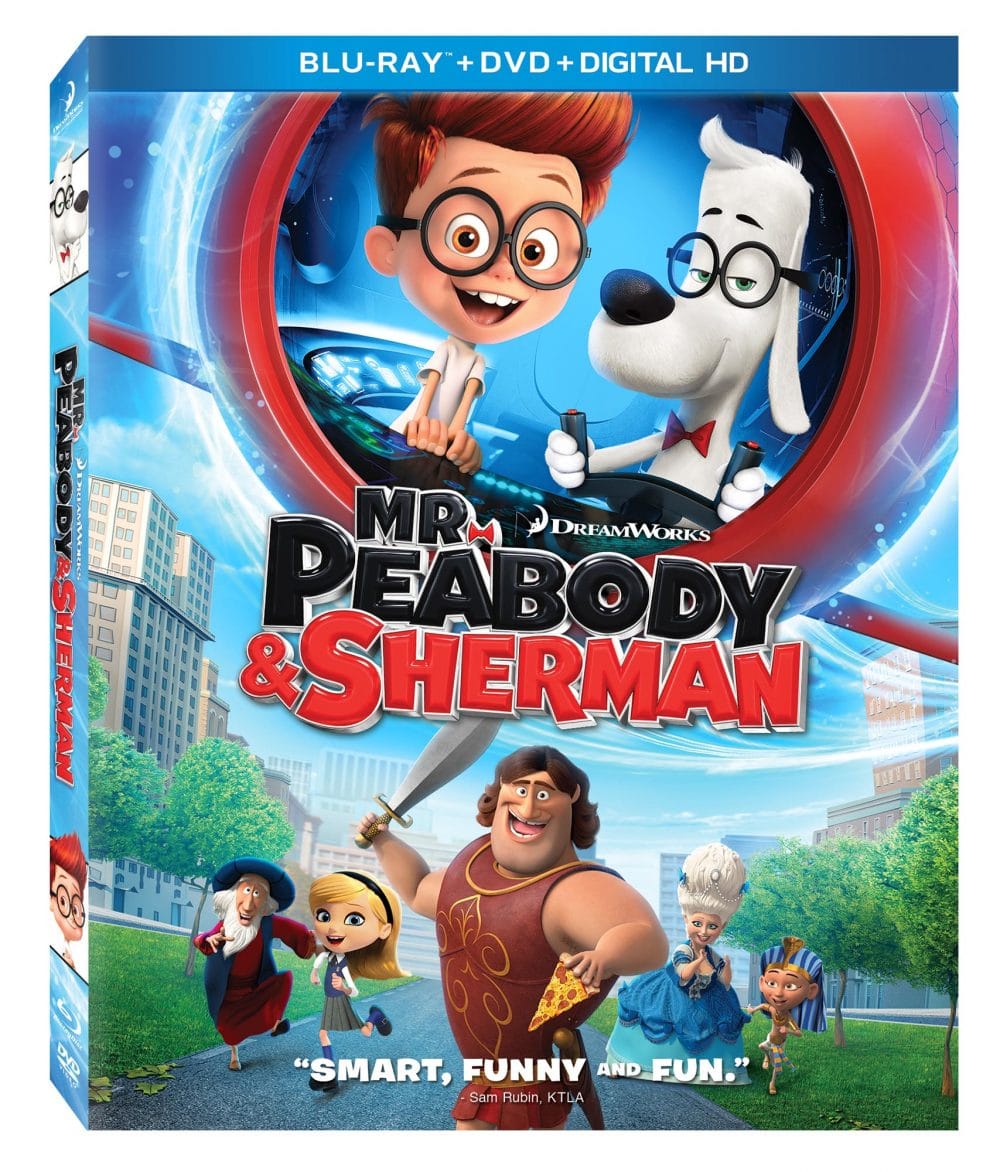 This weekend my boys and I sat down to watch Mr. Peabody & Sherman.  Tucked into our blankets on the couch with popcorn in hand we were ready for some laughs, some adventure and a unique story.  While I didn't remember that Mr. Peabody and Sherman appeared first in "Rocky and His Friends" and "The Bullwinkle Show"  but I had heard nothing but great things about the film.  The idea of a genius dog and his adopted son set to take on time travel adventures sounded like a great reason to check out the movie.
While there were many parts and jokes my boys didn't get I was thoroughly entertained throughout the movie.  I loved the historical references and the humour and my boys loved a dog who in their words "was like a really smart person."
We'd recommend the film for kids of all ages.
Love Mr. Peabody & Sherman?  Check out these fantastic printables and enter to win a copy (contest closes Oct. 31, 2014)