For many kids, October is the most mysterious month of the year, so what better time to get your family playing detective or solving a riddle! Following clues and discovering answers is a great way for kids to learn, taking a potentially boring subject and making it interesting. Just look at whatBlue's Clues does, for example. Little kids will love following the clues, and learning through sleuthing with the help of our themed titles this month. And, big kids will get into the 'spirit' with our list of spoooooky and mysterious titles. I love that as my boys get older that they are more into Halloween and all of the fun that comes with it.  I can't wait to make them Mystery Mac and Cheese cuddle up and watch some fun mystery themed shows on Netflix.
What mysteries will you be enjoying this October?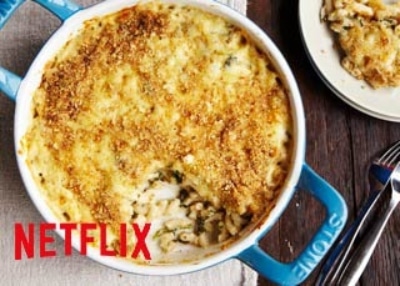 Mystery Mac and Cheese
A 'mystery' ingredient can sometimes inspire dread, especially in the school cafeteria. Not so with our amazing, mystery mac and cheese! This is one mystery you will definitely want to solve. Click here to learn how to make your own.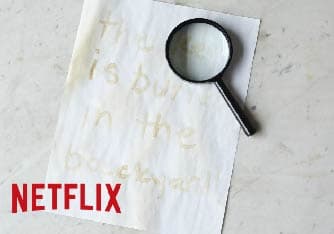 Presto!
Didn't we all love those invisible ink books when we were kids? Well, now you can introduce the concept to your kids in a fun new way – make your own invisible ink! All you need is a little science and, voila! Click here to learn how to make your own.