Food and travel are two of my most favourite things.  Food combined WITH travel = perfection! I am so excited about Travelocity.ca's new contest #TasteforTravel to win a trip to one of 10 Culinary Destinations.  The trip of a lifetime to travel destinations you've only dreamed of.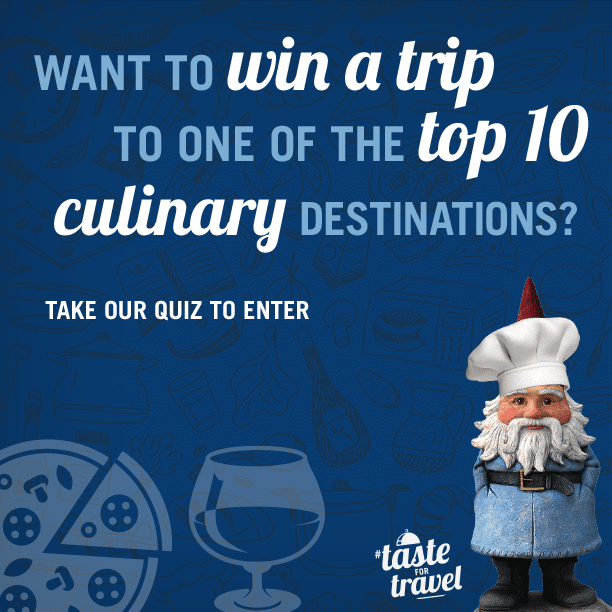 Have you ever wondered, as a foodie, which travel destinations would be the ideal vacation spots for you? Which travel destinations are going to best fit with your Culinary Personality? Well now, thanks to Travelocity.ca, you can find out! All you have to do is take their #TasteforTravel quiz! Simply answer 5 easy questions based on your food & travel preferences & it will give you a selection of ideal destinations!
Check out my results:
I am totally on board with a trip to Tuscany!! The pizza, the wine, the cheese, the pasta, the cannoli and the gelato – a foodie's dream come true.
Check out Travelocity.ca's Top Culinary Destinations:

With this contest, not only do you get to see some cool ideas of places you would enjoy to travel, but right now, you are automatically entered to win their #TasteforTravel Giveaway! Less than 5 minutes & you are entered for a chance to win a trip to one of the top travel destinations! So
head over now to get entered
& see where your #TasteforTravel will take you!