Ever wanted to have your very own Monopoly game?  I know I certainly have!  As a kid I dreamt of changing the places to be my dream destinations so I could pretend I had already been there – like a travel edition with planes, passports and other travel related items.  Now, I can!  My Monopoly from Hasbro gives you the opportunity to play the classic game or customize your board with pictures and create your own Chance and Community Chest cards.
About My Monopoly from Hasbro:
It's the fast-trading property game of Monopoly with your own customization! This My Monopoly game includes blank tiles and stickers so you can make it your own. You can print out the stickers to personalize your tokens, properties, and even Chance and Community Chest cards! But you can play without customizing, too. Just move around the board buying as many properties (Streets, Railroads, and Utilities) as you can. The more you own, the more rent you'll get. If you're the last player with any money when all other players have gone bankrupt, you win!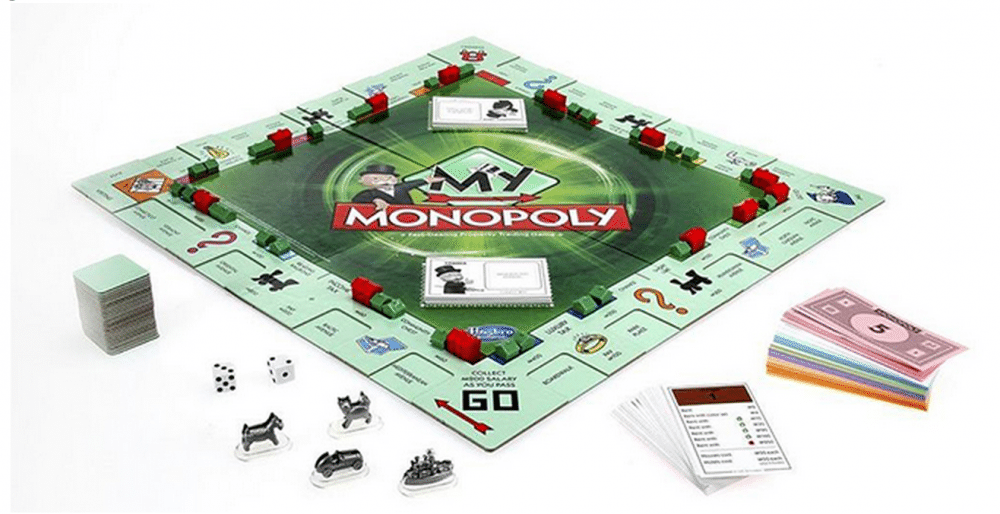 To create your own customized game just go to My Monopoly create an account, upload your pictures and print!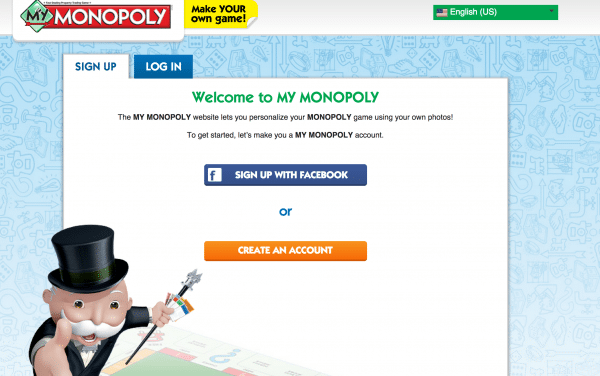 I was amazed at how easy it was and how great my photos looked as small properties.  I used photos from places around my town to create our very own local game.  The only hard part was deciding which properties I would value more on the game board.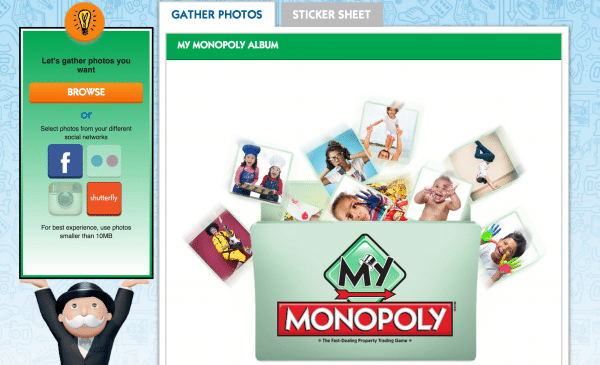 One lucky Canadian Family Food and Travel reader will win their very own copy of My Monopoly.  Contest open to Canada, ends Oct 25.  Void where Prohibited.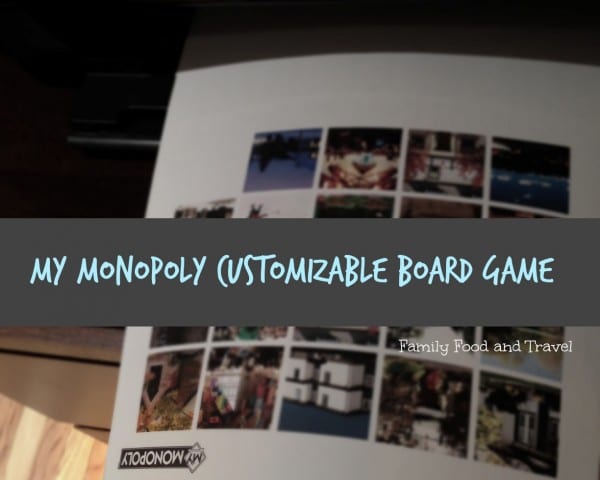 What kind of Monopoly will you create?
Disclosure: I received a sample item for review. As always, all opinions are my own.  This post contains affiliate links. Family Food and Travel is a participant in the Amazon.com.ca, Inc. Associates Program, an affiliate advertising program.