When I was doing my Master's Degree I drank so much coffee that I actually had to take a break from drinking it for a couple of years.  I drank tea and hot chocolate but no coffee.  I missed the smell, the flavour and comforting sound of coffee brewing.  Years later I had my twins and coffee took on a whole new meaning.  Not only did I start drinking it again but it became an important ritual in my sleep deprived days.  I've tried a variety of coffee makers but until I found the Keurig 2.0 Brewing System I didn't have one that could make a perfect single cup and a carafe all in one machine!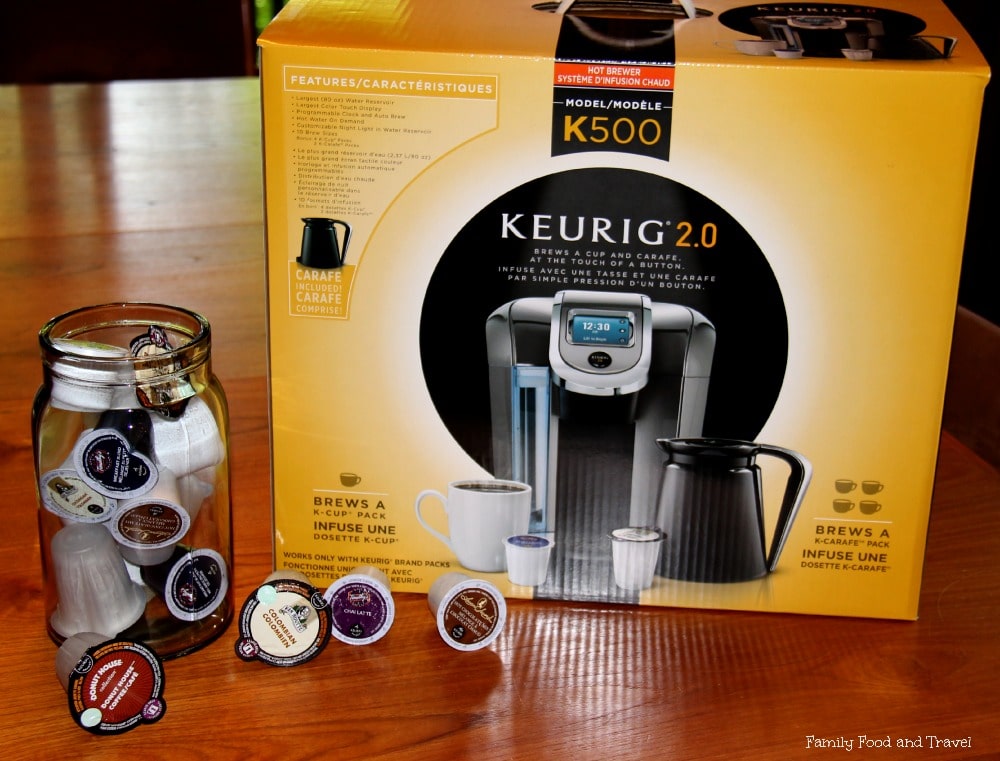 Keurig Canada had sent me teasers before my brewer arrived so I was already equipped with coffee and a fabulous Keurig 2.0 mug – everything I needed to get started the minute my brewer arrived.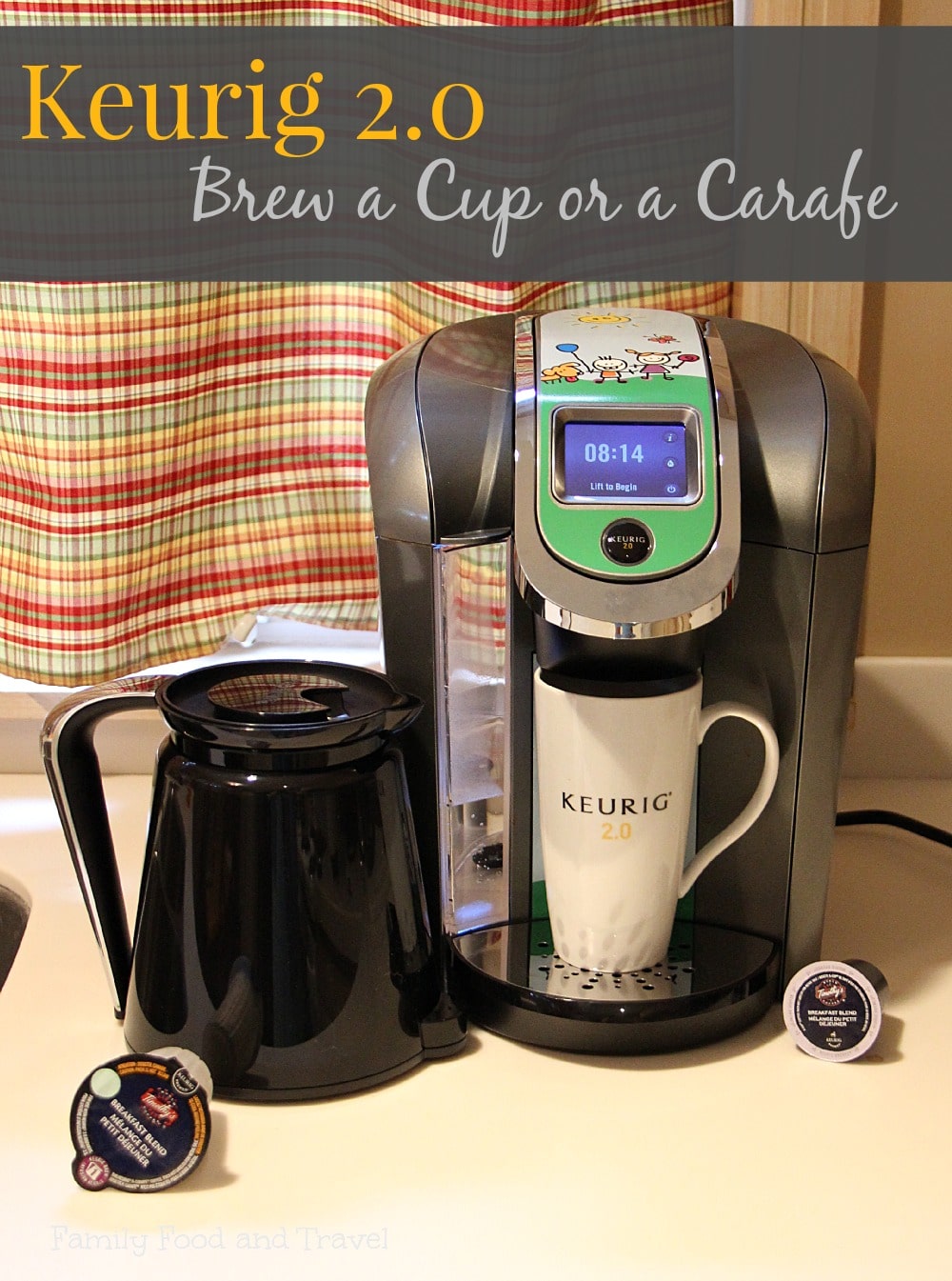 My favourite features of the Keurig 2.0:
Great tasting coffee with accurate strength in both the single cup and the carafe brew options
I can make a pot and drink it all morning thanks to the thermal carafe
So much faster and easier to brew a carafe when friends come over for coffee
Large water reservoir which allows you to make a lot more coffee without filing up every time
Fun Brewer Accents from pictures to metallic accents makes it easy to customize your brewer

Keurig 2.0 comes in a variety of styles so you can find the price point and features that work best for you:
The Keurig® 2.0 K500 Series ($189.99 @ Keurig.ca)
Ten brew sizes ranging from four to 30 ounces.
80-ounce illuminated water reservoir
Extra-large colour touchscreen display with customizable wallpaper and a variety of programmable controls, including strength control, auto on/off, auto brew K-Carafe™ pack, programmable clock, a favourites settings option and a customizable night light.
Hot water on demand feature.
The Keurig® 2.0 K400 Series ($159.99 @ Keurig.ca)
Nine brew sizes ranging from 4 oz to 30 z
70 oz illuminated water reservoir
Colour touch display with customizable wall paper and programmable controls including auto on/off, auto brew K-Carafe pack, strength control, customizable clock and favourites setting)
The Keurig® 2.0 K300 Series ($139.99 @ Keurig.ca)
Nine brew sizes ranging from 4 oz to 30 oz
60 oz illuminated  water reservoir
Grayscale touchscreen with strength control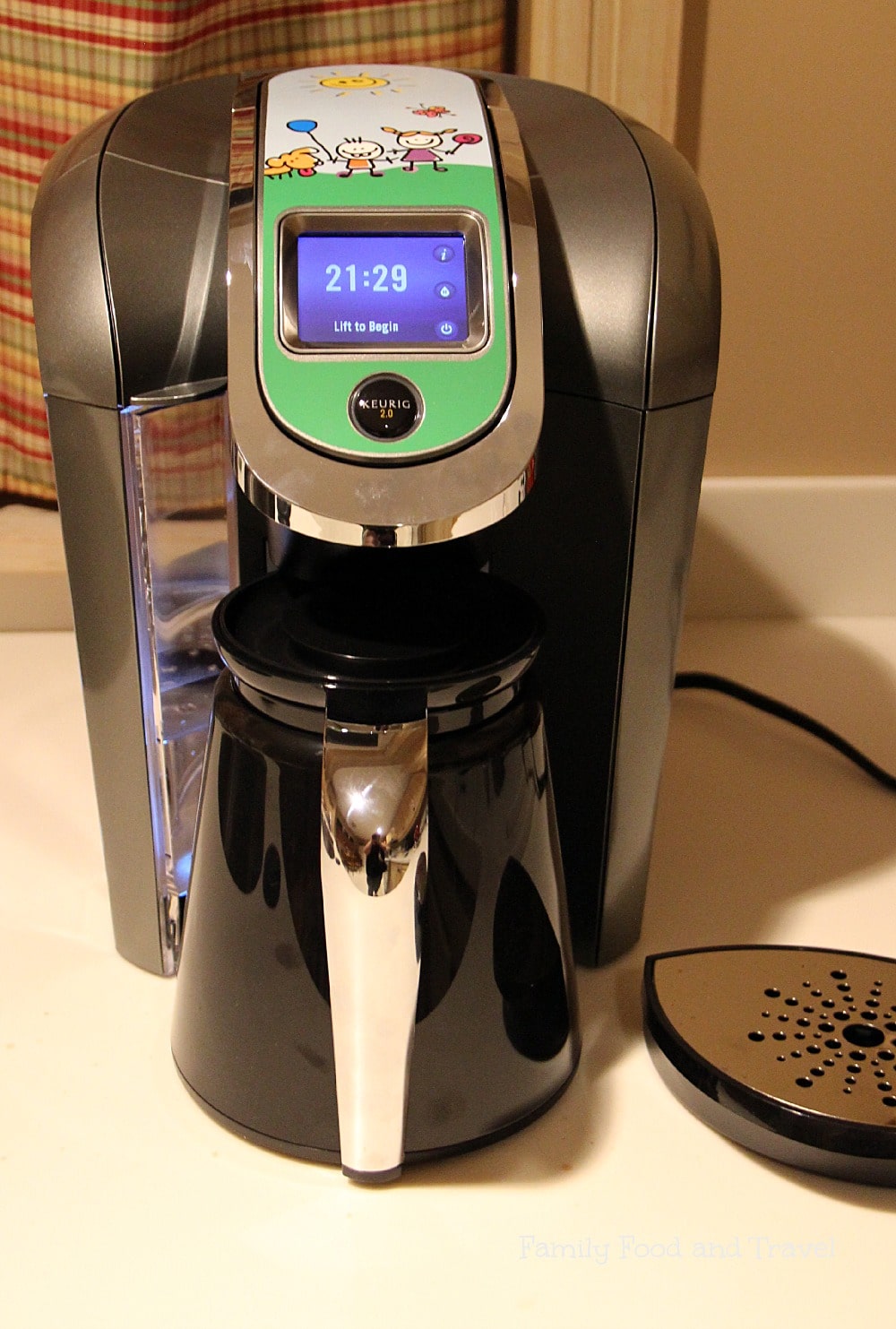 The best part of the Keurig 2.0 is that the carafe brews just as easily as the single cup.  Just take out the drip tray, insert the carafe, put in your K-Carafe pack and brew!
Are you a coffee lover?  Check out Keurig.ca for more information and to purchase your brewer and K-cups.
Connect with Keurig 2.0 on Facebook, Twitter and Instagram. Join the conversation on social media with the hashtags #KeurigInnovation, #BrewACup #Keurig2point0 and #BrewACarafe
Disclosure: Keurig.ca provided me with a Keurig 2.0 and coffee in exchange for my review.  As always, all opinions are my own.