Brushing your teeth is something that we do everyday out of habit, fear of bad breath and to keep our teeth as white as possible.  As a tea and coffee drinker I always worry that my teeth will be stained.  As a Mom I question if my boys are brushing long enough to really clean their teeth.  When we were asked to try out the Philips Sonicare line of products my family was pretty excited to see if it made a difference in our brush routine. Having been users of other electric toothbrushes I was pretty sure that the experience would be similar.  I quickly found out that I couldn't have been more wrong.
When the toothbrushes arrived I loved the customization of the boys' brush and marvelled at the adult toothbrush that charged just by being set in a glass.  When the boys and I started using our brushes I noticed a difference right away.  My teeth felt cleaner, looked whiter and the customized settings ensured I brushed my teeth long enough to remove more then surface dirt.  The boys laughed and giggled at the vibration of the toothbrush and are working to brush the length of the timer.  My favourite is how one of them loves to "help" their brother brush their teeth.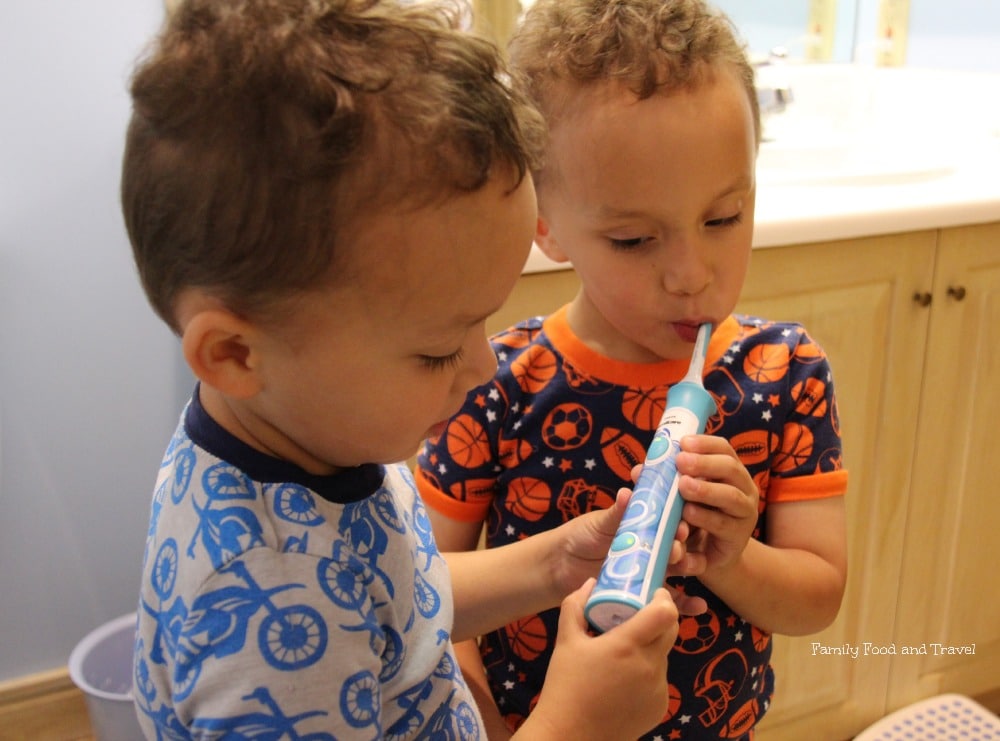 The Philips Sonicare for Kids is a new rechargeable power toothbrush for kids ages 4+. It has been expertly designed to maximize your child's oral care routine, encourage healthy brushing habits and deliver outstanding results. Here are some of the features that make the Philips Sonicare for Kids a special brushing experience:

KidTimer gradually increases to two minutes to train kids to brush for dentist-recommended time
KidPacer provides fun sounds to encourage kids to brush all areas of their mouth
Gently delivers more than 500 brush strokes per second
Removes up to 75% more plaque than a manual toothbrush in hard to reach areas
Help kids form a lifetime of healthy oral care habits for less than the average cost to treat a cavity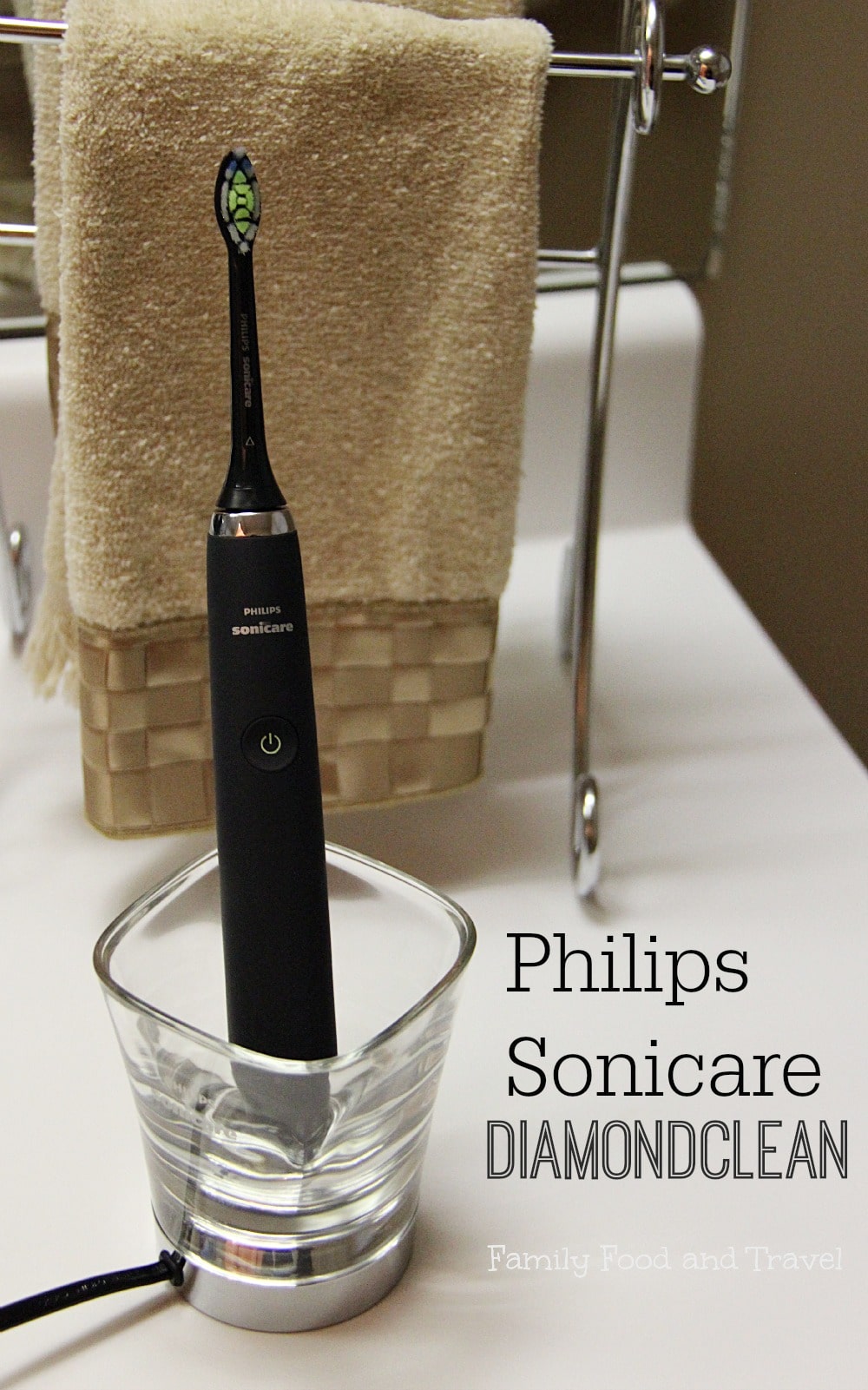 The Philips Sonicare DiamondClean is unlike any toothbrush I have used before.  It is noticeably different after the first brush – my teeth felt cleaner and more polished, and my gums didn't hurt!  I love the preselect cleaning modes from Sensitive to Whiten there is a mode for you. Philips Sonicare Toothbrushes are designed to work in your mouth without too much effort on your part which means even a lazy tooth-brusher can get a great clean!
The 4 C's of Philips Sonicare DiamondClean:

Convenience: An innovative glass charger and attractive charging station are designed for home use, while a portable charging case with laptop-ready USB and wall plug are convenient travel options.

Cut: Diamond-shaped bristles provide a greater surface are for exceptional cleaning and whiter teeth in just one week.

Charge: Lasts three week between charges.

Comfort: A light, slim ceramic handle is now available in a stylish black-and-chrome and white-and-chrome design
I also love the travel charging case – perfect for someone who loves to travel as much as I do!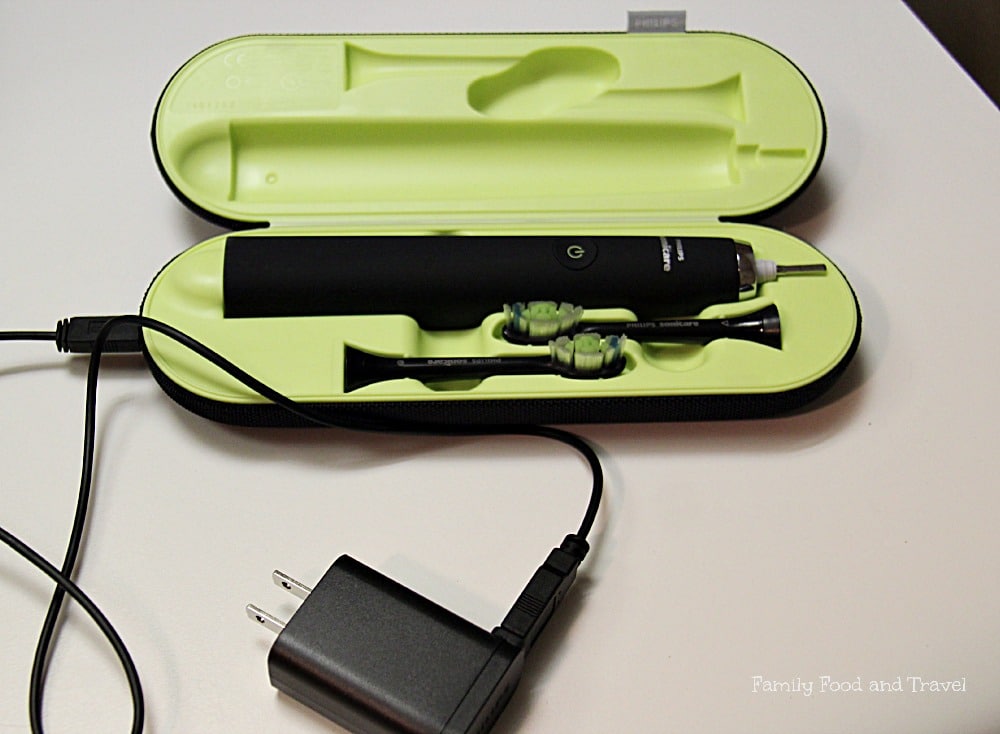 Whether you are looking for a new toothbrush for your kids or yourself, Philips Sonicare has the perfect brush for you.  Easy, effective and portable – our family is loving them!
Disclosure:  Our family was provided with the Sonicare brushes to review.  Thank you to Philips for sponsoring this post. As always, all opinions are my own.