We are a road trippin' family.  I love packing the car, singing songs on the road and watching the world pass by.  The boys have been on road trips since they were tiny and have adapted to long car journeys.  When Hyundai asked if we'd like to road trip with our family in the 2014 Hyundai Sante Fe XL we were more than excited to take this beautiful vehicle out on the highway.
The boys and I headed on an adventure to Legoland Toronto and Canada's Wonderland.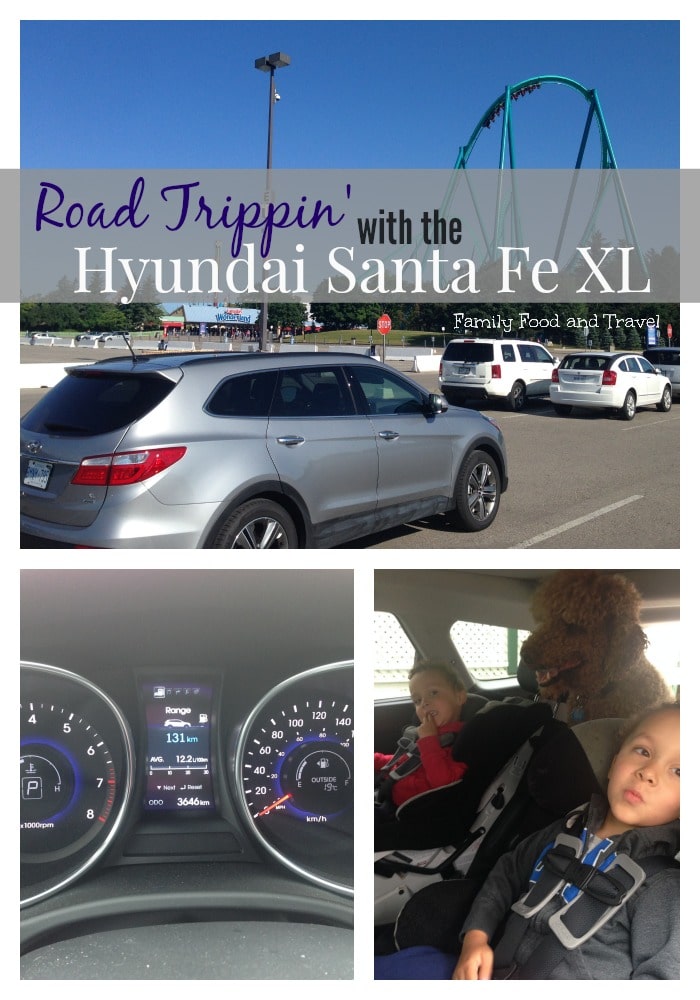 Favourite Features of the Hyundai Santa Fe XL
Comfortable seating for 7 passengers with fold down third row for extra storage
Excellent fuel efficiency for a large SUV
Second row window shades – fantastic for sunny days and napping kids
Panoramic sunroof – absolutely amazing!
Central control centre for navigation, sound system and climate control
We absolutely loved the room that the Santa Fe XL provided.  We were able to fit the two boys, their large carseats, luggage and our giant Standard Poodle, Jackson with room to spare.  I loved the the comfort of the driver's seat and the absolutely stunning panoramic sunroof.  I've always wanted a sunroof, but this sunroof is my absolutely dream!  The light it lets in the car is wonderful and you feel like you are cruising in a convertible without the windblown hair.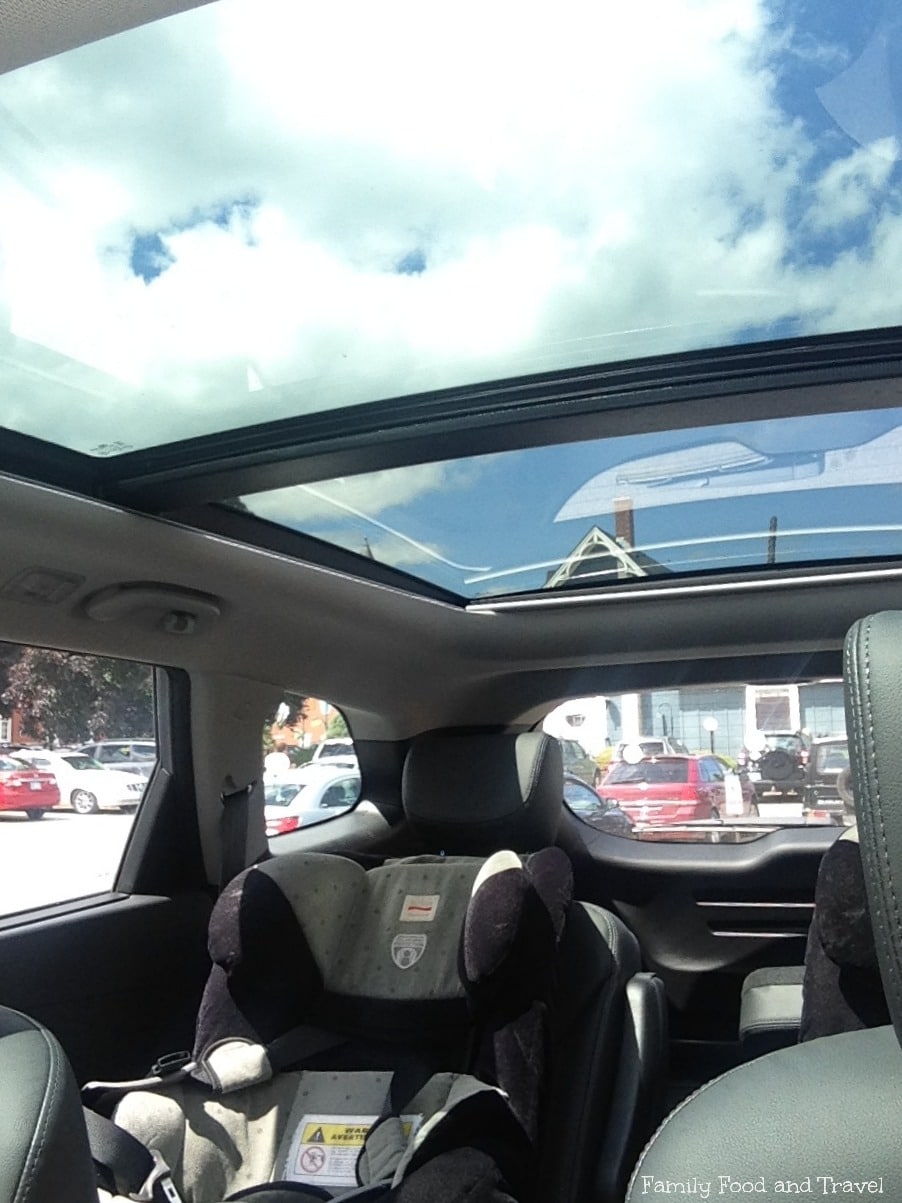 The Santa Fe XL had all the features I would want in a family car, except one.  With the boys car seats in the back there was no console for them to pull down between their seats to provide cup holders or places to put activity books for them.  The design of the second row allows for ample room, but it really needs somewhere for kids to put their stuff when they are in their car seats.  For older kids, the cup holders in the doors work perfectly, it's only a challenge for younger kids.
The Hyundai Santa Fe XL was easy to park, perfect to navigate and drove like a dream on the highway.  The vehicle feels heavy enough for highway driving but it's tight handling and great fuel economy for it's class make it a perfect road trip car.  I would highly recommend the Santa Fe for all family trips, we loved our Hyundai Santa Fe XL Road Trip!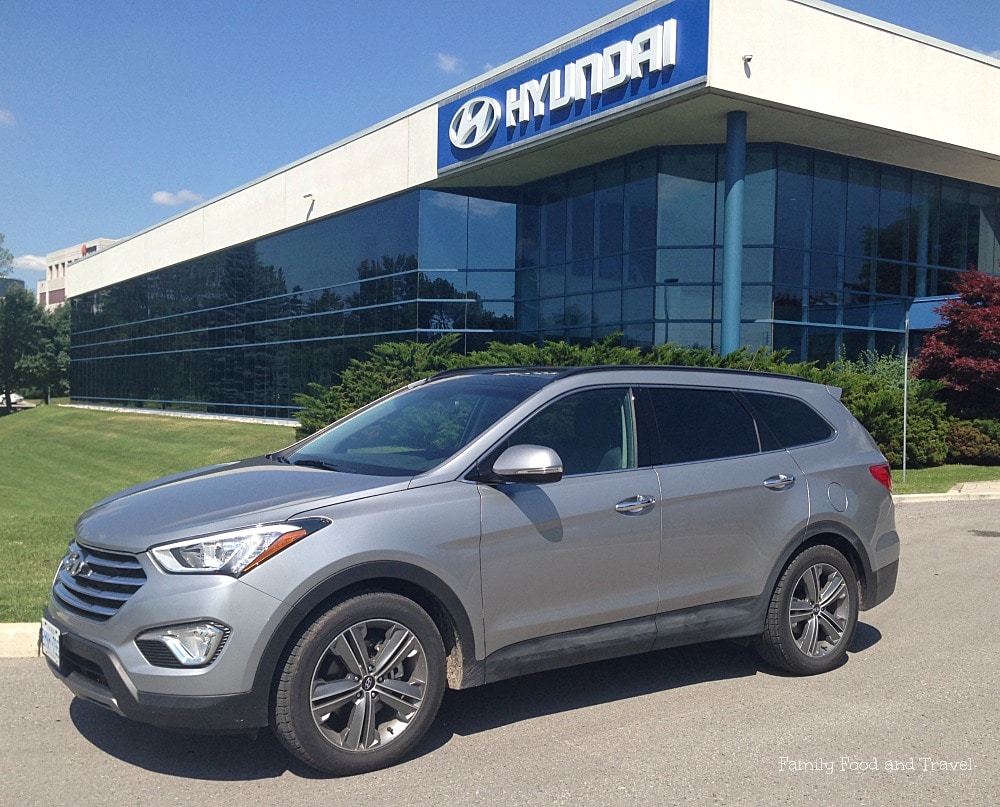 Follow Hyundai Canada on Twitter and like them on Facebook
Disclosure:  Hyundai Canada provided me with the Santa Fe to drive for 7 days.  I did not receive additional compensation.  As always, all opinions are my own.