This Fall we've been outside more hours than we did in the summer it seems.  With a big move this summer we didn't get as many hours outside as I would have liked.  But, now that Fall is here, my boy are absolutely loving the cooler temperatures and play outside everyday.  I pretty much have to drag them inside for bathtime.  A few weeks a go we also had the opportunity to have a campfire.  And, just as I suspected, they LOVE roasting marshmallows, telling stories and staying up past their bedtime!  One of the downsides of outdoor play in the evening is bugs and in my area, mosquitos.  While I used to think a mosquito bite didn't hurt anyone, I definitely think differently since West Nile Virus became a concern. This Fall I got to try out the OFF bug repellent line and was really impressed with it's ability to repel bugs, keep our deck less buggy, and treat any bug bites that do happen.  With a family spray,  OFF! Deep Woods®, OFF!® Bug Control Backyard Pretreat, OFF!® Clip-On™and OFF bite and itch relief there is really something for everything you could need.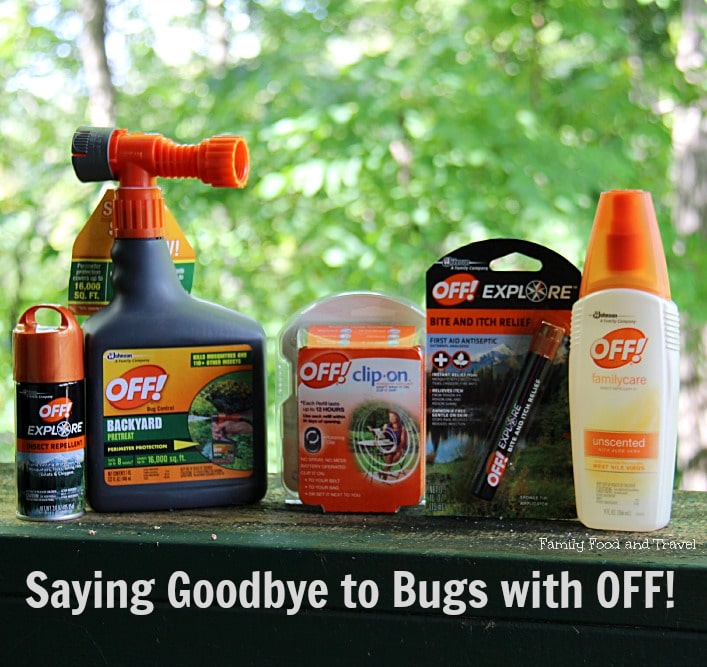 According to a recent OFF! ® survey, three-quarters of adults say they spent more time outside as a kid and wish they could spend more time outside. So, what's stopping them? Bugs! They are the number one thing that spoils time outside, followed by people being loud & disruptive and the weather – Bugs are the number one factor (70%) that can spoil time outdoors, even more than sudden swings in weather (47%) and allergies (36%).
It's Time to Prioritize Time Outside
Whether taking a refreshing dip in the pool, exercising or having a backyard BBQ, people enjoy spending time outside. Still, many Americans are not spending as much time outside as they would like:
97% of Americans think it's important to spend time outside, but two-thirds don't think they get enough of it
More than 9 in 10 parents (92%) think that it's important that their kids spend time outside
More than half of Americans are happier outdoors than they are indoors, but a lack of time is the biggest personal barrier to making it happen
Benefits of the Great Outdoors
Americans almost universally love being outside, but the threat of bugs is a large deterrent. Getting outside with the help of OFF!® can lead to countless benefits:
Eight in 10 stressed people agree that being outside allows them to relax, and exactly three quarters think getting outside is important for their physical health
90% of Americans feel happy when they are outdoors, while more than 80% feel peaceful and energized
More than 60% of Americans take walks, grill and exercise outside
Women are more likely to think that being outside is important to their mental and physical health; they're also more likely to feel relaxed and happier outside
40% believe the outdoors puts their life in perspective
38% feel the outdoors gives them more opportunities to connect with friends and family
What We Love To Do Outdoors Across America
While it's clear Americans love spending time outdoors, our favorite outside activities vary across the country:
Nose in a book or around a fire: When it comes to spending time outdoors, Midwesterners love reading or gathering around a bonfire
Playing host: Northeasterners enjoy inviting friends and family over for outdoor gatherings
On the waterways and picnic benches: Southerners prefer to spend their time outdoors boating or gathering to eat
Get out, explore and move: Westerners enjoy hiking, yoga/pilates and dancing outdoors more than any other region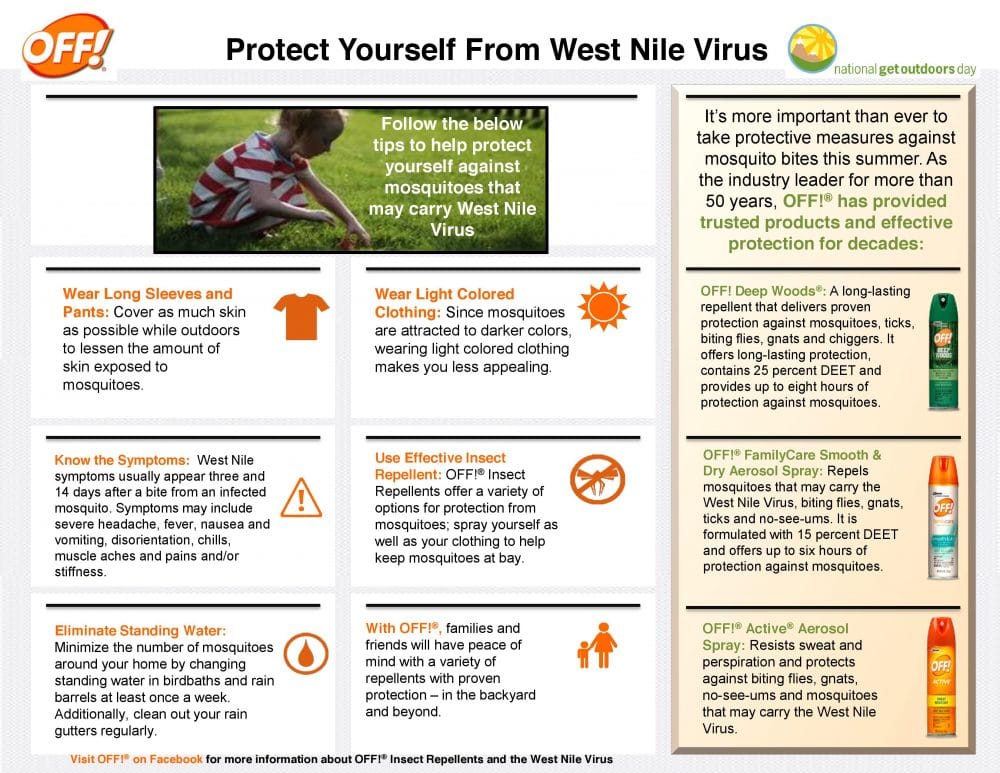 OFF!®, the trusted brand for insect repellents, has you covered from head-to-toe. Whether you are heading out for a weekend fishing trip, hiking a trail or relaxing in the patio, there's an OFF!® Bug Repellent to help keep your family and friends protected from mosquitoes and make the most of your outdoor moments. It's time to explore – The Outdoors Misses You!