Talking about the bathroom and your bathroom habits are something that few of us want to talk about it.  It's private, it's personal but it's something we do need to talk about.  For years I thought toilet paper was all you needed but when I started toilet training my boys I wondered why there weren't wet wipes for adults?
When I got the opportunity to try the Cottonelle Care Routine I was interested to see if it using wet and dry worked?  And, would the wet wipes flush ok?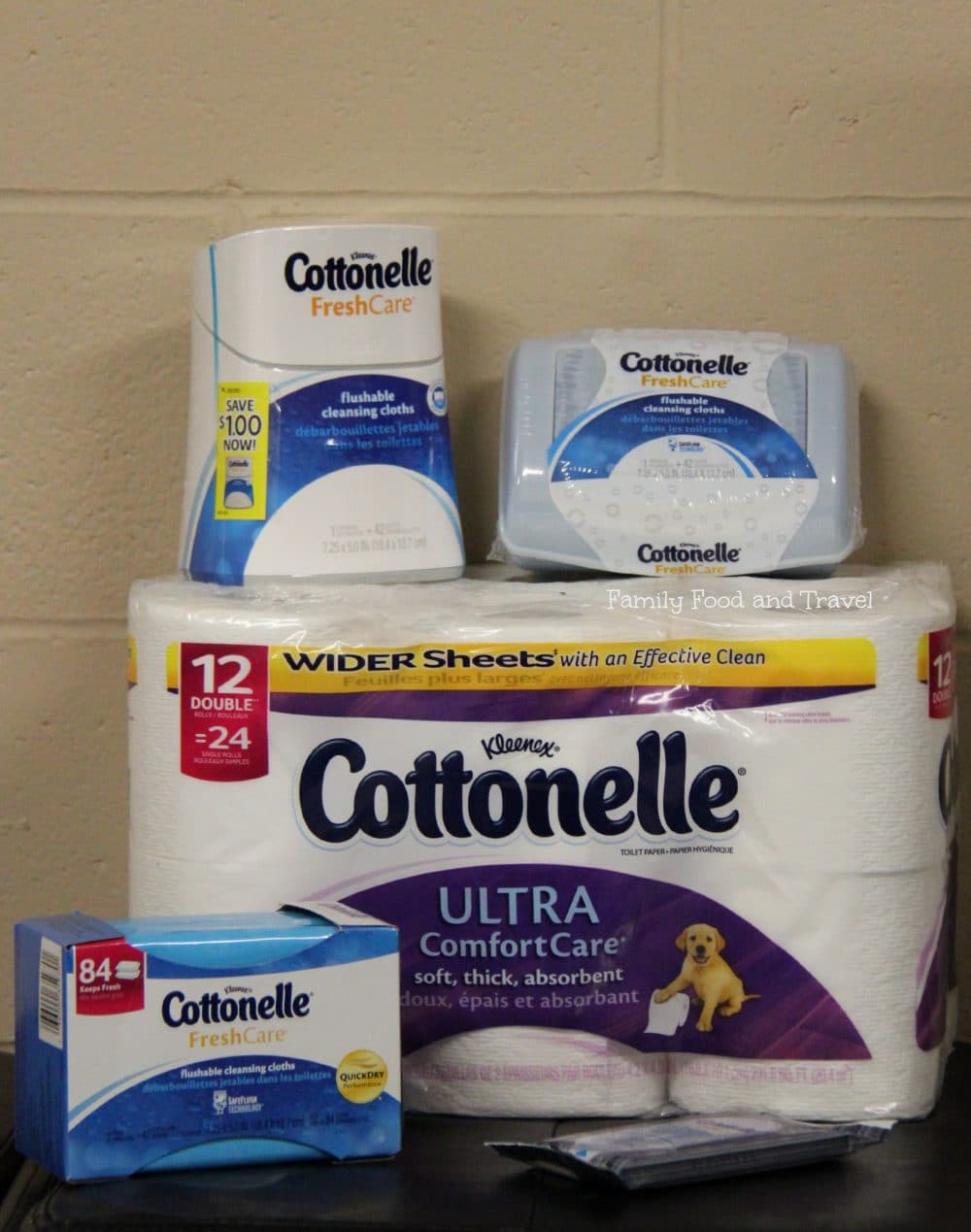 After two weeks of using the Cottonelle Wet and Dry Routine, my family felt cleaner, fresher and more confident that our bathroom habits were the cleanest they could be.  I also loved that the wet cloths, as well as the toilet paper, came in different varieties to suit your specific need.
The dispensers can be refilled leaving a smaller ecological footprint and they take up only a small space in your bathroom so they can be kept close at hand.  Cottonelle flushable cleansing cloths are available in two varieties: Fresh Care and new Ultra Comfort Care, which has a touch of shea butter to leave your skin clean and moisturized. Plus, the flushable Cleansing Cloths are designed to safely break down in home septic systems and will not disrupt the functioning of your septic system.
Cottonelle toilet paper is available in three varieties: Cottonelle Clean Care is strong and has extra-absorbent ripples. Cottonelle Ultra Comfort Care is cushiony and luxurious, and Cottonelle Gentle Care has aloe and vitamin E for an extra gentle, soothing clean. I love the Comfort Care – perfect for the bathroom and great for runny noses too!
Going to the bathroom just got awesome! Cottonelle Toilet Paper paired with Cottonelle Flushable Cleansing Cloths gives you a dry/wet bathroom experience unlike any other.  The Cottonelle brand is a name our family has used for many years. For more product information or to learn about the Wet/Dry Routine visit www.cottonelle.com.