I'm excited to welcome Salma from The Write Balance to share her expertise on Vancouver and attractions you need to take in with your kids.  Here are her fabulous ideas to enjoy with your kids in Vancouver: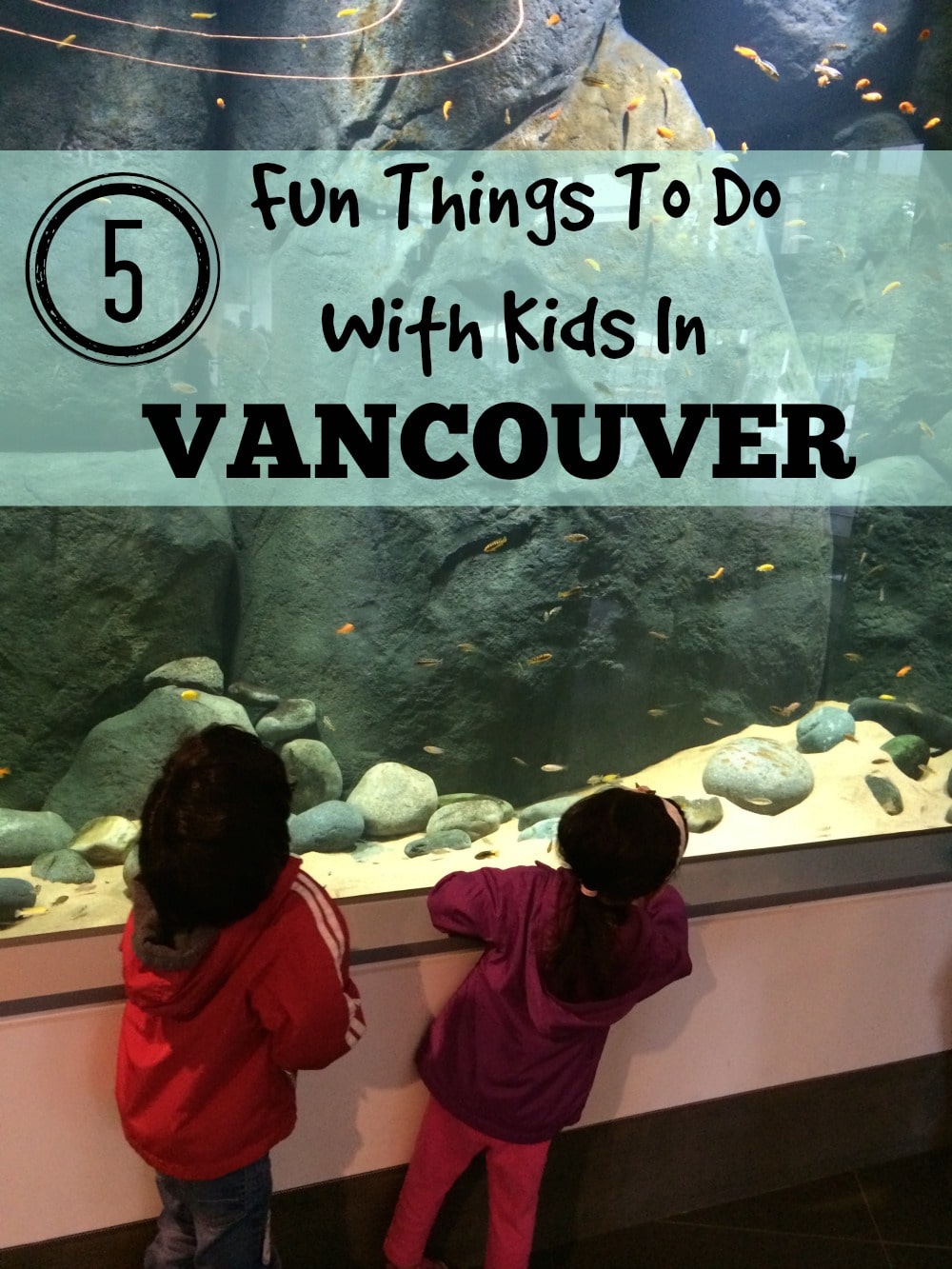 5 Things To Do With Kids in Vancouver
Vancouver is a beautiful city with so much to see and do. It's the perfect place to take your family on a vacation. With two toddlers of my own, we've had so many adventures and there is never a day with nothing to do.
It was quite a task to narrow my list down to 5 fun things to do with your kids in Vancouver because there is so much to choose from. So I enlisted the help of some experts, my five and three-year old.  Here is our list of 5 favorite things to do in Vancouver, all year round.
The Vancouver Aquarium is a must see for families. There are beluga whales, dolphins, otters and lots of other sea life along with underwater observatories, shows, kid's activities and talks. The aquarium is educational, it's exciting and it's a non-profit organization dedicated to the conservation of aquatic life. Located in Stanley Park, the Vancouver Aquarium is a perfect family vacation destination.
What kids don't like farms? Maple Wood Farm is the perfect opportunity for families to get up close and personal with all those animals they read about in books like horses, rabbits, goats and pigs. There's a petting zoo, milking demonstration, pony rides and you can even feed the animals. Maple Wood Farm is located in North Vancouver with lots of free parking and less than $5 admission for kids.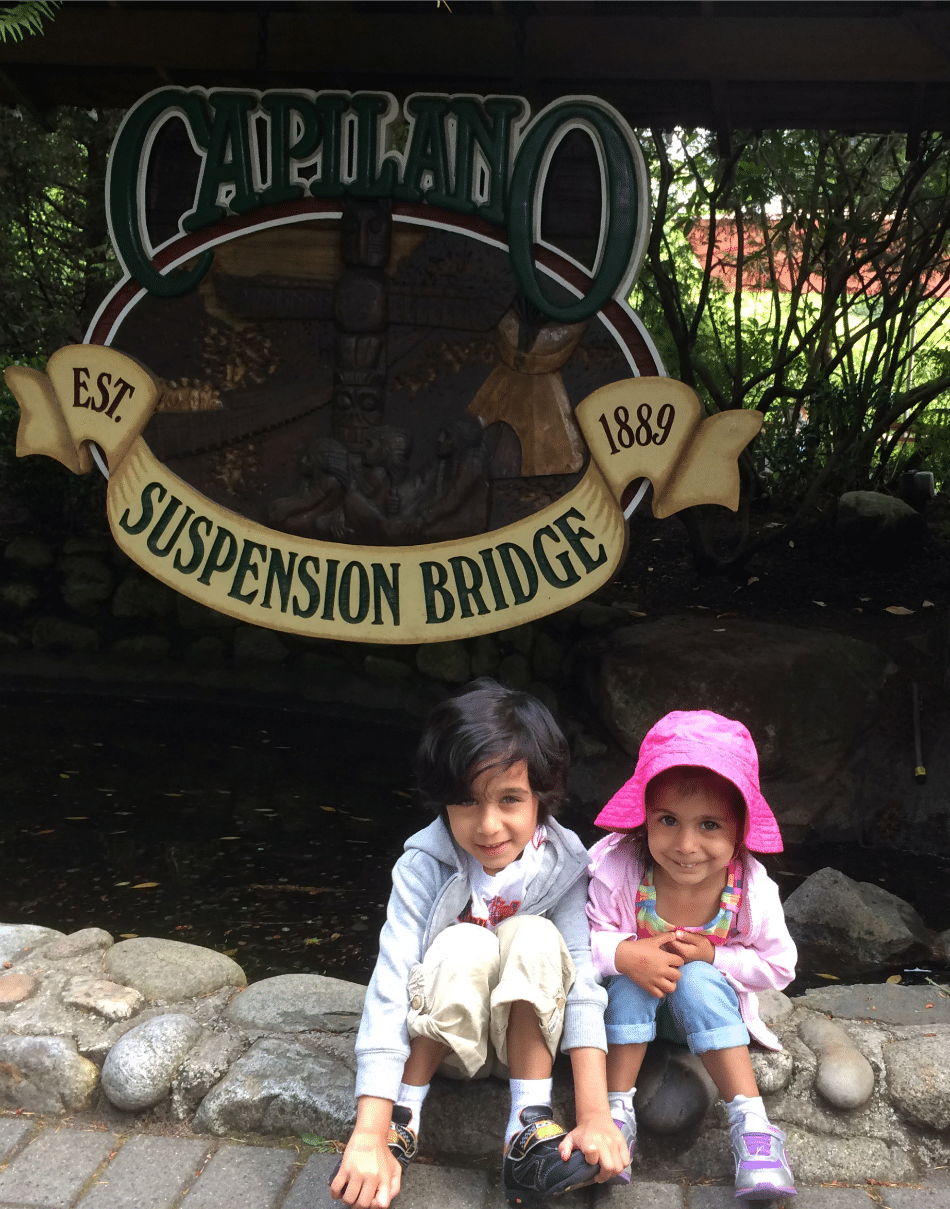 Close to Maple Wood Farm is one of Vancouver's most famous tourist attractions, the Capilano Suspension Bridge. Now this place is more than just a bridge. Not only does it have a swaying bridge that's 450 feet long and hangs 230 feet high above the river, it's a park filled with history, fun and adventure. Your whole family will love the guided tours, treetop adventure, cliff walk and so much more!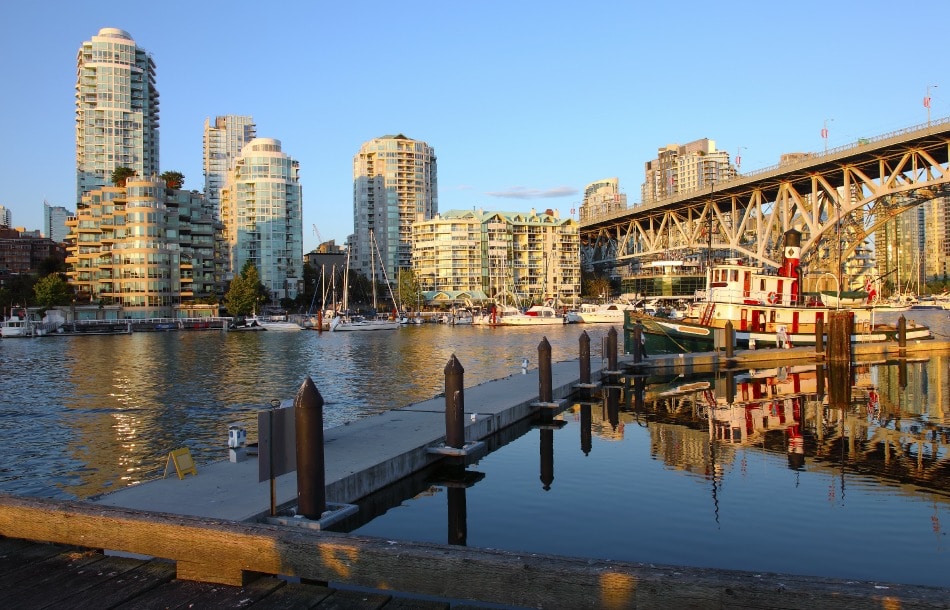 Granville Island is definitely a treasure in Vancouver. Located next to the water, this family destination has North America's largest, free, outdoor waterpark, a huge Public Market where you can grocery shop, eat lunch and find local, handcrafted items to take back home and great live entertainment. Your kids will also love the aqua bus and the bead store where they can create their own jewelry.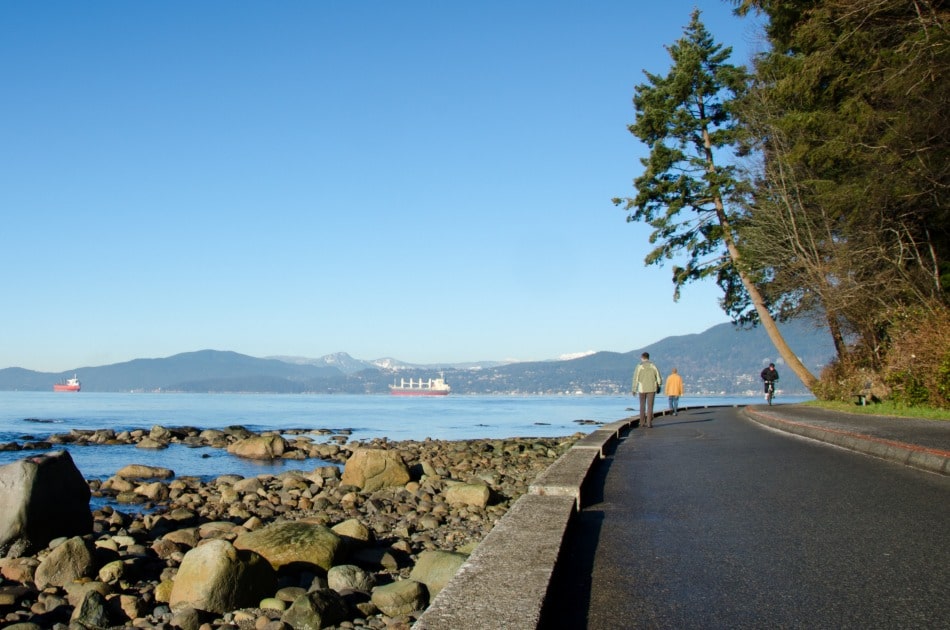 5. Stanley Park 
No trip to Vancouver is complete without a visit to Stanley Park. Right in the heart of downtown, there is so much fun to be had at Stanley Park. You can rent bikes to ride around the seawall, play at 2nd beach or the large playground. You can also hike, take a horse drawn carriage ride or visit the Teahouse. The family fun never ends at Stanley Park.
Salma

 Dinani is a freelance writer, producer and host. She has a passion for writing, social media and can't pass up a good bargain. 

Salma

 is also a mother of two, who is on a quest to find some balance in life and she blogs all about her journey at www.TheWriteBalance.ca