This guy: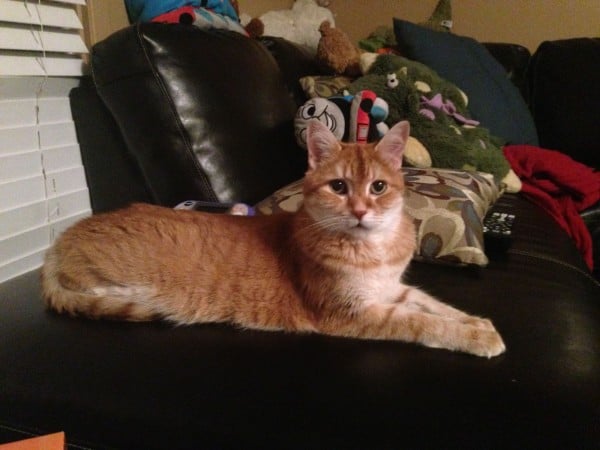 Innocent and unassuming but he has a secret.
When he is not doing this…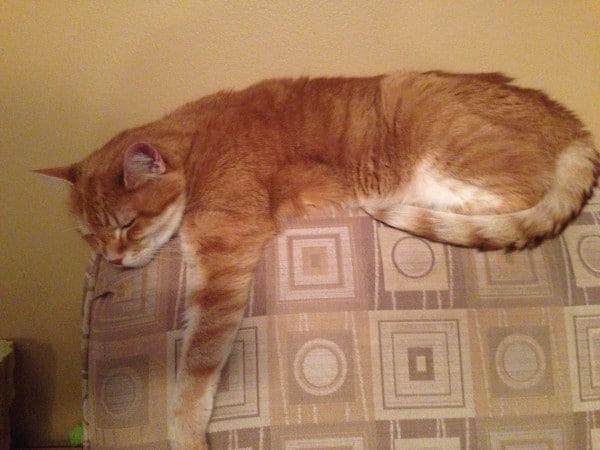 He is trying to escape our new house!
If there is a door open anywhere he will be outside moving quietly and stealthily so it may take you hours to realize he's gone.  And, with twin 4 year olds the door gets left open often.
Tonight he escaped again but while I realized he was missing shortly afterwards repeated drives around the neighbourhood revealed nothing.  No sign of him.  45 minutes of searching at 11pm and nothing.  Then, like all great superheroes he showed up just when we needed him most.  Walking down the road, darting behind the house like this was his plan all along and he was just waiting to see if we would come out to chase him.
While he may be elderly, this indoor cat has some outdoor living to experience.