Teaching my boys to brush their teeth has been an interesting experience.  As babies I tried brushing their gums with my fingers but it never worked really well.  Next step was baby toothbrushes to scrub those teeny tiny little teeth and then onto toddler brushes and giving them the opportunity to do the brushing themselves. While they enjoyed it I never felt they got their teeth very clean.  We tried a small battery operated toothbrush that spun in circles and it seemed to do a better job but it still wasn't what I was looking for.
When I got the opportunity to try out the Sonicare line of products for our family I was thrilled!  After always hearing the Sonicare brand recommended by my dentist I was excited to see if this was going to make a difference with my boys teeth and mine.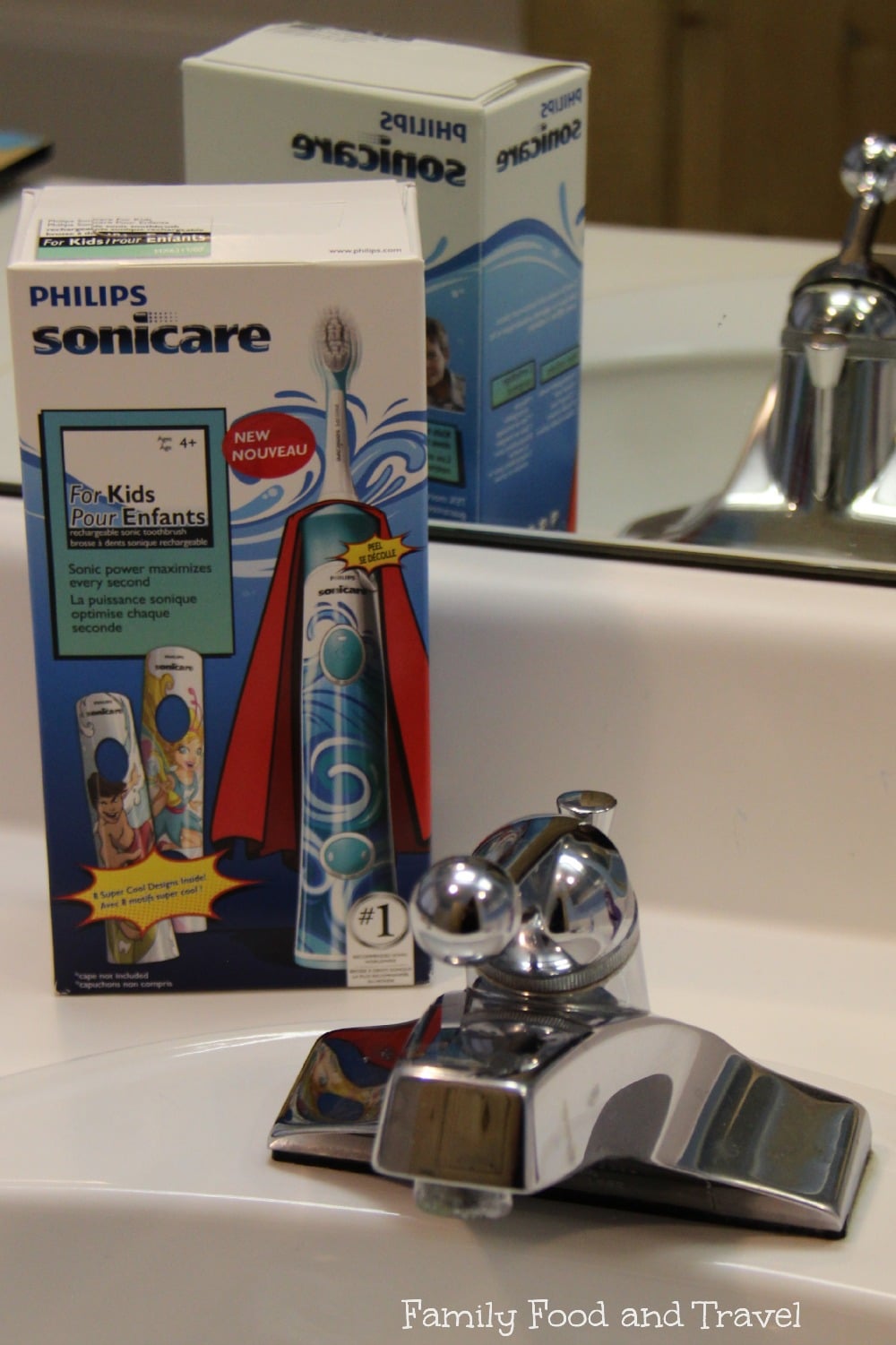 The Sonicare Kids toothbrush was the perfect size for my 4 year olds.  While it was big in their hand they could still grip it easily.  And we got to pick from one of these designs to personalize our toothbrush with additional stickers.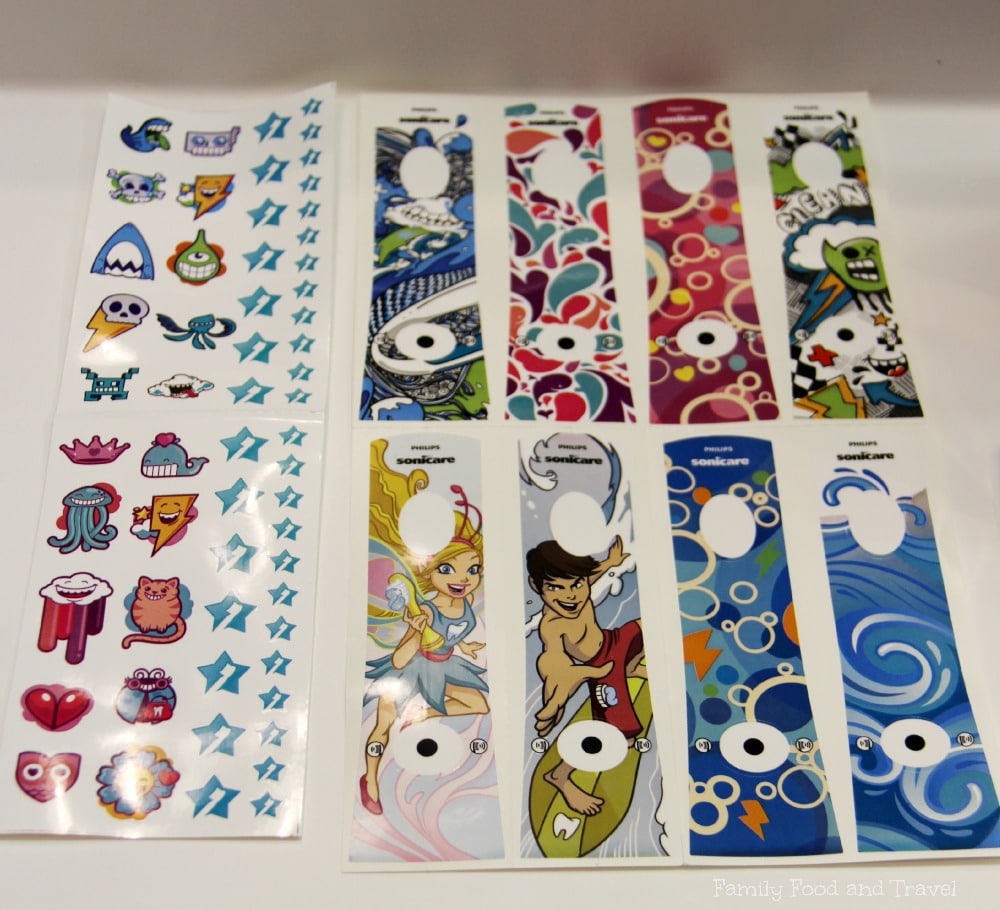 The boys chose the one that looks like water but I kept the others in case they wanted to change it again later.
The Sonicare I received it s stunning black toothbrush that is so modern and charges in a glass – you just set it in the glass and it charges!  SO cool!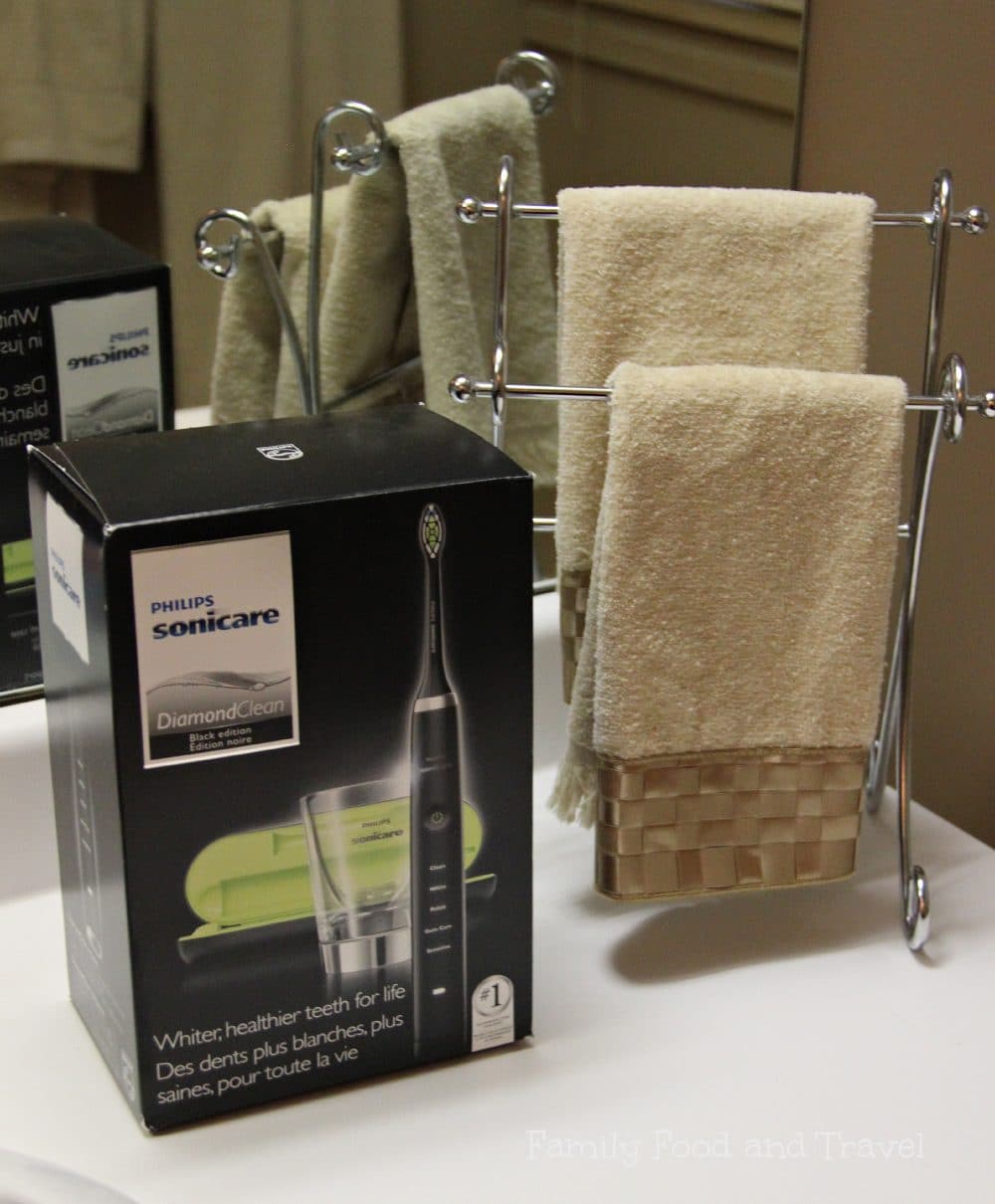 I can't wait to share with you our experience with the Sonicare brushes and our family's journey to get our #SonicareSmile!