Many people think of pasta as a hearty Fall/Winter meal perfect to warm you up on cold nights.  While I do love pasta in the Winter I became a big fan of pasta made with fresh garden ingredients after my summer visits to Italy.  Simple pasta full of flavour and without a rich sauce is both delicious and appetizing on even the hottest summer day.
While the title of the recipe is a long one, the preparation and ingredients are simple.  It's the perfect meal to use left over chicken and fresh cherry tomatoes from the garden, or in my case a pot on the patio.  And, if you aren't a kale lover like I am substitute for spinach or swiss chard but adjust the cooking time.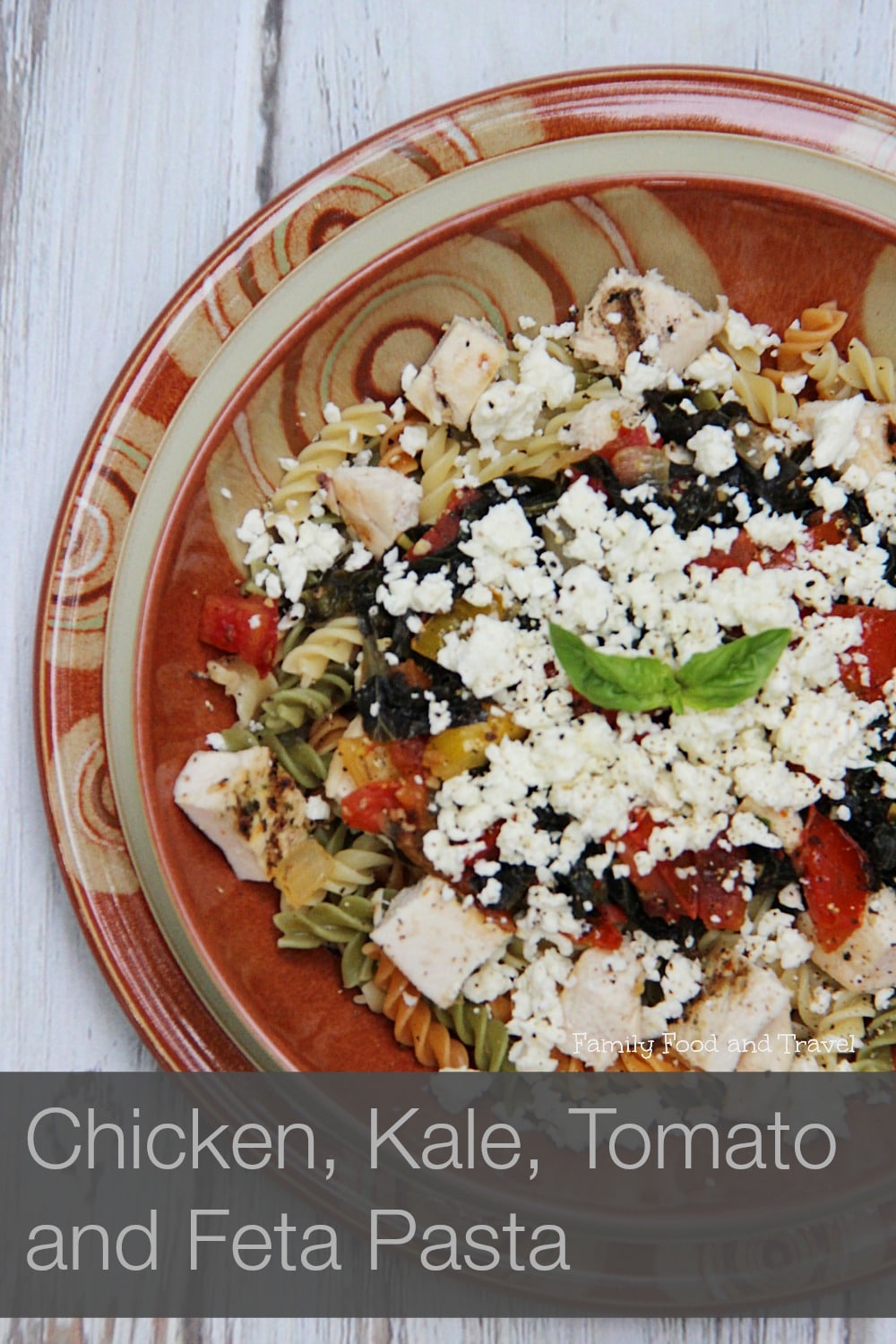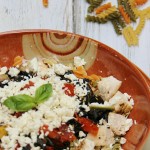 Chicken, Kale, Tomato and Feta Pasta
An easy pasta that your family will enjoy for a weeknight dinner anytime of year. Filled with fresh flavours it is the perfect comfort dish.
Ingredients
One bunch of kale washed

deveined and sliced. (I used Black Kale)

2

cups

rotini pasta

2

fully cooked chicken breasts

1

cup

cherry tomatoes halved

1

garlic clove minced

1

tbsp

olive oil

1/2

onion chopped

1/2

cup

dry white wine

Feta Cheese drained (use as much as you like or as little as you like to garnish the dish.
Instructions
In a skillet heat olive oil and sauté garlic and onion until translucent.

Add white wine and tomatoes and cook thoroughly.

Meanwhile in a pot boil kale until cooked - removing kale from pot with tongs.

Cook pasta in kale water until al dente.

Add kale to tomato mixture and season with salt and pepper.

Place pasta in a large bowl or plate and top with chicken cubes, then tomato and kale mixture.

Sprinkle with feta cheese and garnish with basil.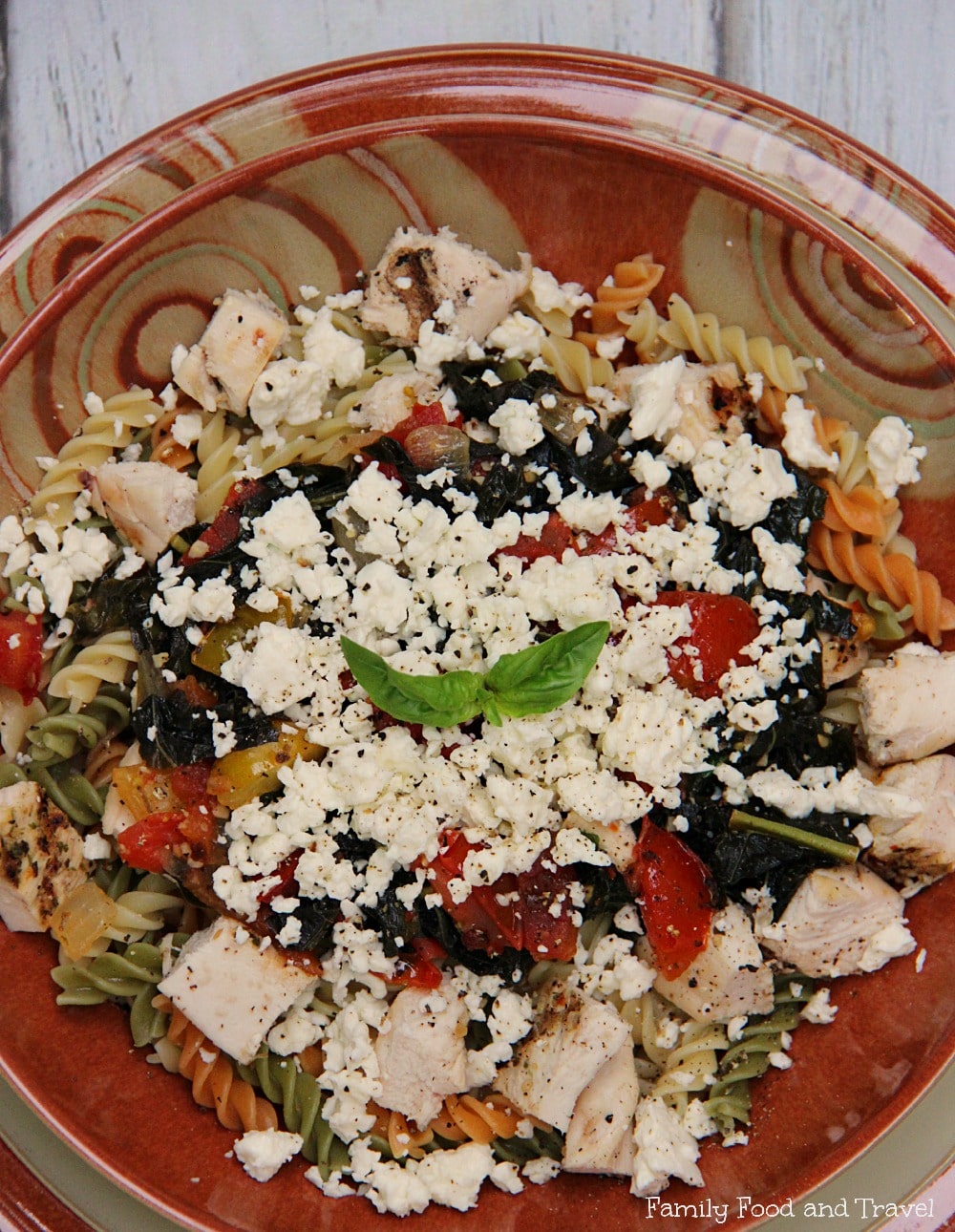 My friends have been cooking up some amazing chicken recipes too.  Check out these recipes for more chicken inspiration: