Today I went Back to School shopping to pick up the essentials I needed to start the school year off right.  I had to pinch myself to actually believe that I was doing Back to School shopping but, I can tell you I was not alone, and the stores were ready for me with tons of bright, colourful products to keep me more organized, safe and creative. While I love new binders and pens I chose to stock up on lunch containers and some items for my medicine cabinet to make sure we are prepared for everything Fall brings.
Two products that are really important to our family are body wash (my kids call it the 'bubble maker') and we use it nightly in our bath.  Even though our boys are 4 I still love using Johnson's Baby Head to Toe Body Wash  because the smell reminds me of when we first bathed our boys in the NICU (Neo-natal Intensive Care Unit) in the tiniest wash pan I've ever seen.  The boys love it because it makes lots of bubbles and doesn't sting their eyes when they inevitably get it on their face while being silly! Bathtime is a favourite time at our house.  It's the end of the day, filled with laughter, bubbles and fun.  Since the boys were tiny I've loved bath time and all of the familiar smells.  There is nothing like a baby fresh from the bath – they smell so wonderful and are so warm and cuddly!  Now my boys fill the tub with toys and make beards and hats out of bubbles.  They would stay in their hours if I would let them.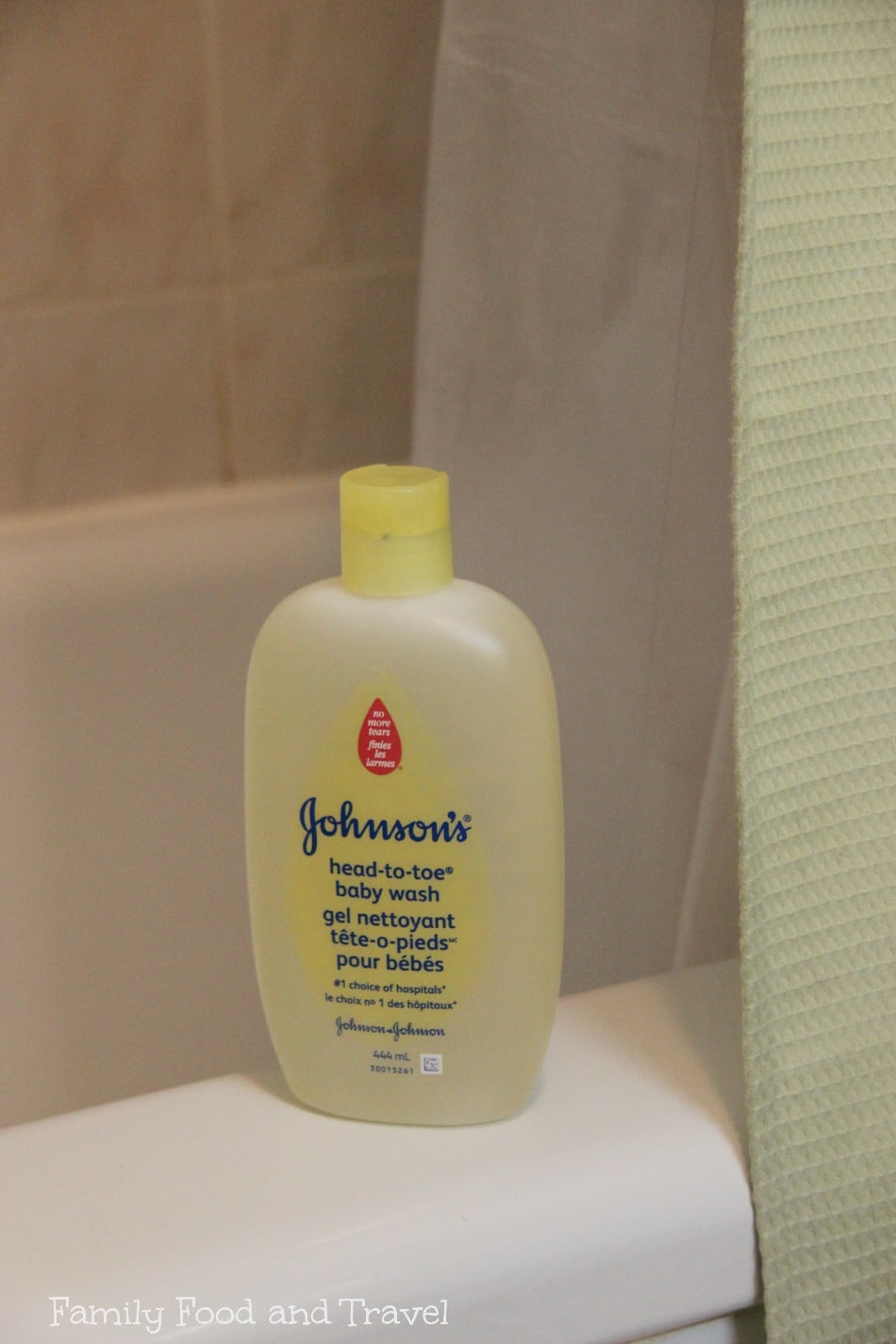 The second product is one that is very important for me to have on hand.  As someone who is allergic to everything outside that is green (trees flowers, shrubs, grass etc) and a number of anaphylactic allergies BENADRYL RS LIQUI-GELS are always in my purse, my travel bag and the bathroom medicine cabinet. I have used Benadryl many times at home but it is also my go-to when travelling.  With the liquid gels in my overnight bag I know that I can tackle any allergens I face.  The most memorable was a trip to Berlin, Germany where I checked into a lovely Holiday Inn and curled up in my big bed for a wonderful rest (and break from hostels).  I woke in the night super itchy, covered in hives not sure what it was that my body had reacted to.  I got up, grabbed some water, took two Benadryl and went to sleep.  My restful hotel stay wasn't ruined and I woke up in the morning hive free!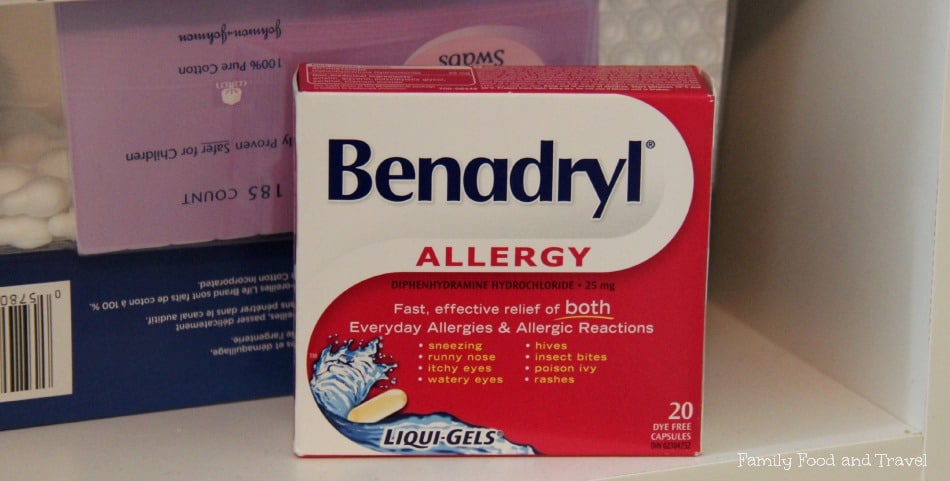 Looking for more tips, information and tools to stock your medicine cabinet with Health Essentials? Check out HealthyEssentials.ca for more information and exclusive offers.

Disclosure:  As a Chatelaine Tasters & Testers, I receive product for review. However all views are my own.