The food that my family eats is very important to me.  From our CSA farm share to buying local meat from our town's farmers, to the tomato plants on our deck I do my part to ensure that the boys and I eat good healthy meals filled with real ingredients.  Cereal has always been a staple in my family.  From breakfast, to on-the-go and after school snacks cereal was part of my childhood and adolescence and continues to be my go-to breakfast for my boys and I in the morning.  I especially love that they are now old enough to pour their own bowls.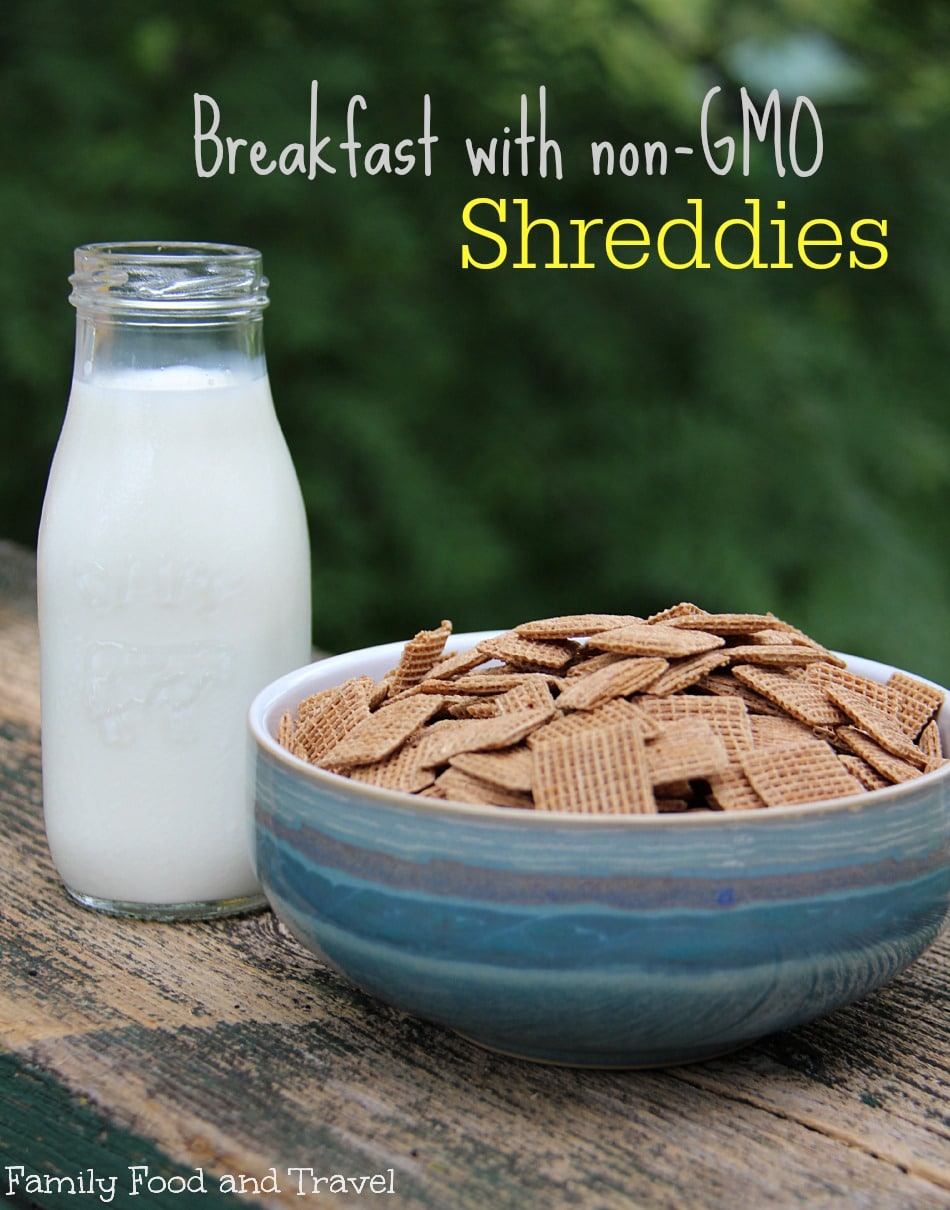 Now I have an even better cereal option – Non GMO Shreddies from Post Canada. This summer, Shreddies Original became verified by the Non-GMO Project, North America's only organization offering third party verification and labelling for non-GMO (genetically modified organism) food and products.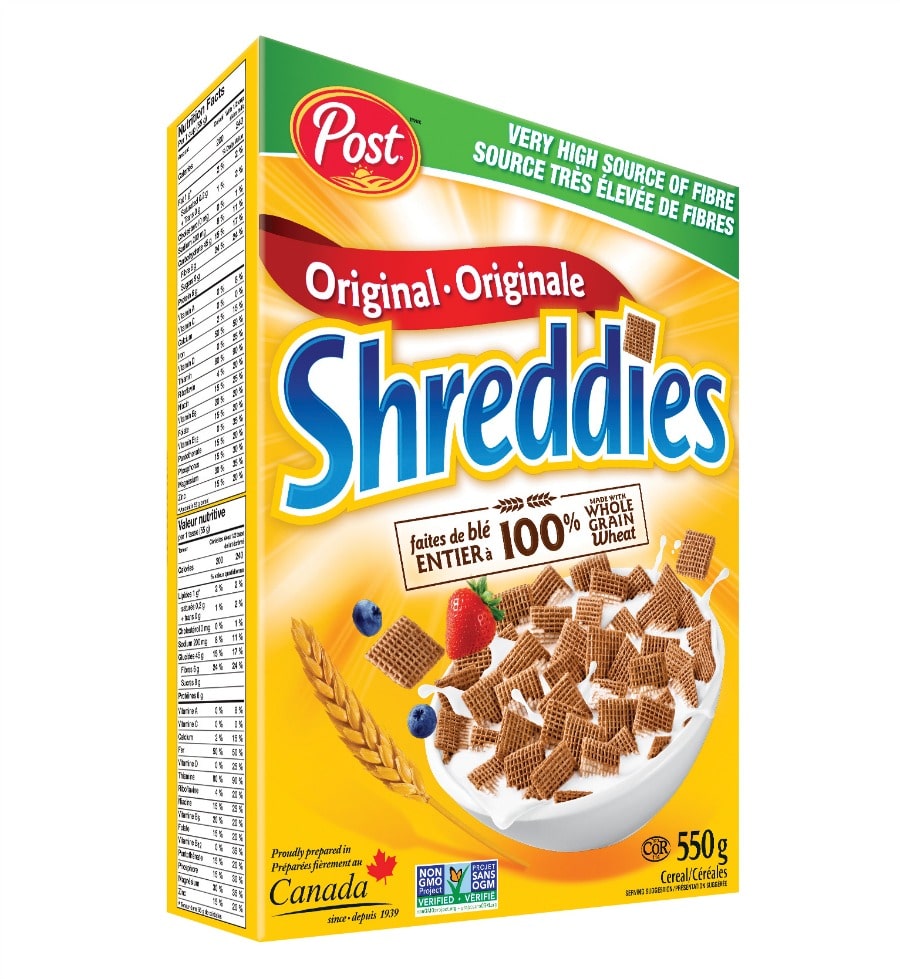 Why is this important? GMO's are something you wouldn't want your family to ingest and they are in so many products we purchase and enjoy. The Non-GMO Project explains:
GMOs, or "genetically modified organisms," are plants or animals created through the gene splicing techniques of biotechnology (also called genetic engineering, or GE). This experimental technology merges DNA from different species, creating unstable combinations of plant, animal, bacterial and viral genes that cannot occur in nature or in traditional crossbreeding.
Not something that you would want you or your children to ingest.  Now you can feel confident that Original Shreddies is a great choice for your family.  The Non GMO Project Verified seal is located on every box of Original Shreddies making it easy to identify which cereal your kids can enjoy without the worry that you are feeding your family products made with genetically modified ingredients. Plus if your kids are like mine they will love cereal snacks in their lunch boxes.  Check out these fabulous recipes for everything from no bake squares to chicken pot pie.
For our family, Shreddies are absolutely the perfect way to start our day.  Quick, easy, nutritious and free from GMO's.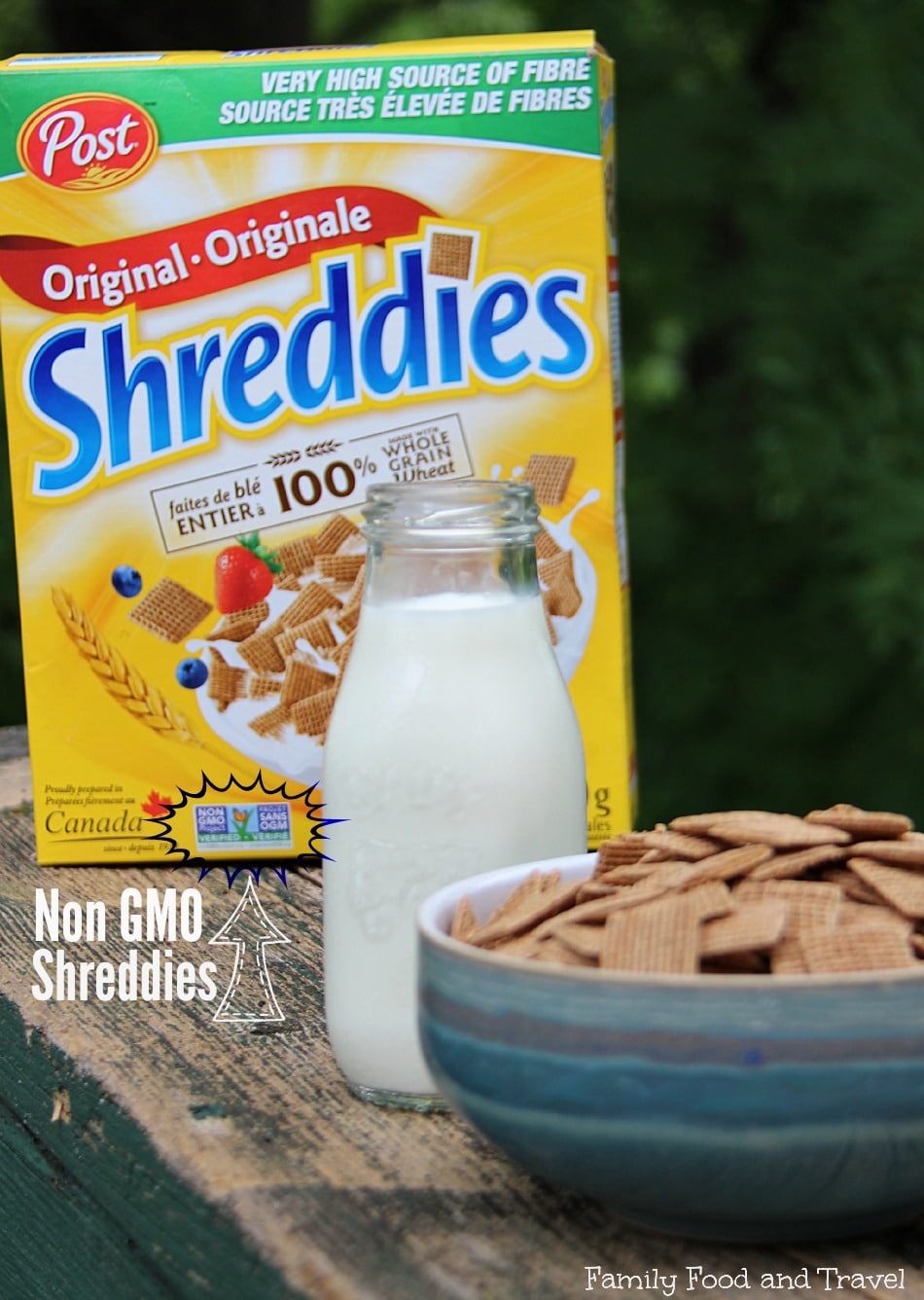 The Non-GMO Project is committed to preserving and building sources of non-GMO products, educating consumers, and providing verified non-GMO choices. The Non-GMO Project offers North America's only third-party verification and labeling for non-GMO food and products. Learn more at www.nongmoproject.org.