When you are in your late thirties everything makes you feel old.  Movies, TV, and fashion seem to be repeats of things you saw in your younger years and every morning that first step out of bed is just a bit more challenging than the day before.  But, if you are a store, a popular and constantly evolving store, age doesn't seem to matter.  When I heard that Walmart was celebrating their 20th Anniversary in Canada I was shocked.  How could it be that long?
I remember when my town's first Walmart opened and how working at Walmart was the coveted part-time job for my teenaged friends and I. Now, it's the place I go to buy Hot Wheels, dog food, groceries and home items.  When Walmart challenged me to try and find items at Walmart to help me with Fall Organization I was really excited.  Having just moved into a new home my office was something that I was ashamed of, and not a place I wanted to work in.  So, the boys and I jumped in the car and headed to Walmart to find some items that would solve some of my organizational challenges and make my office neat, organized and beautiful.
Here is what my office looked like before I went to Walmart.  Disorganized, messy and generally dysfunctional.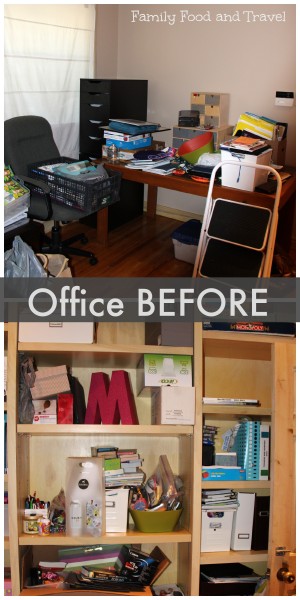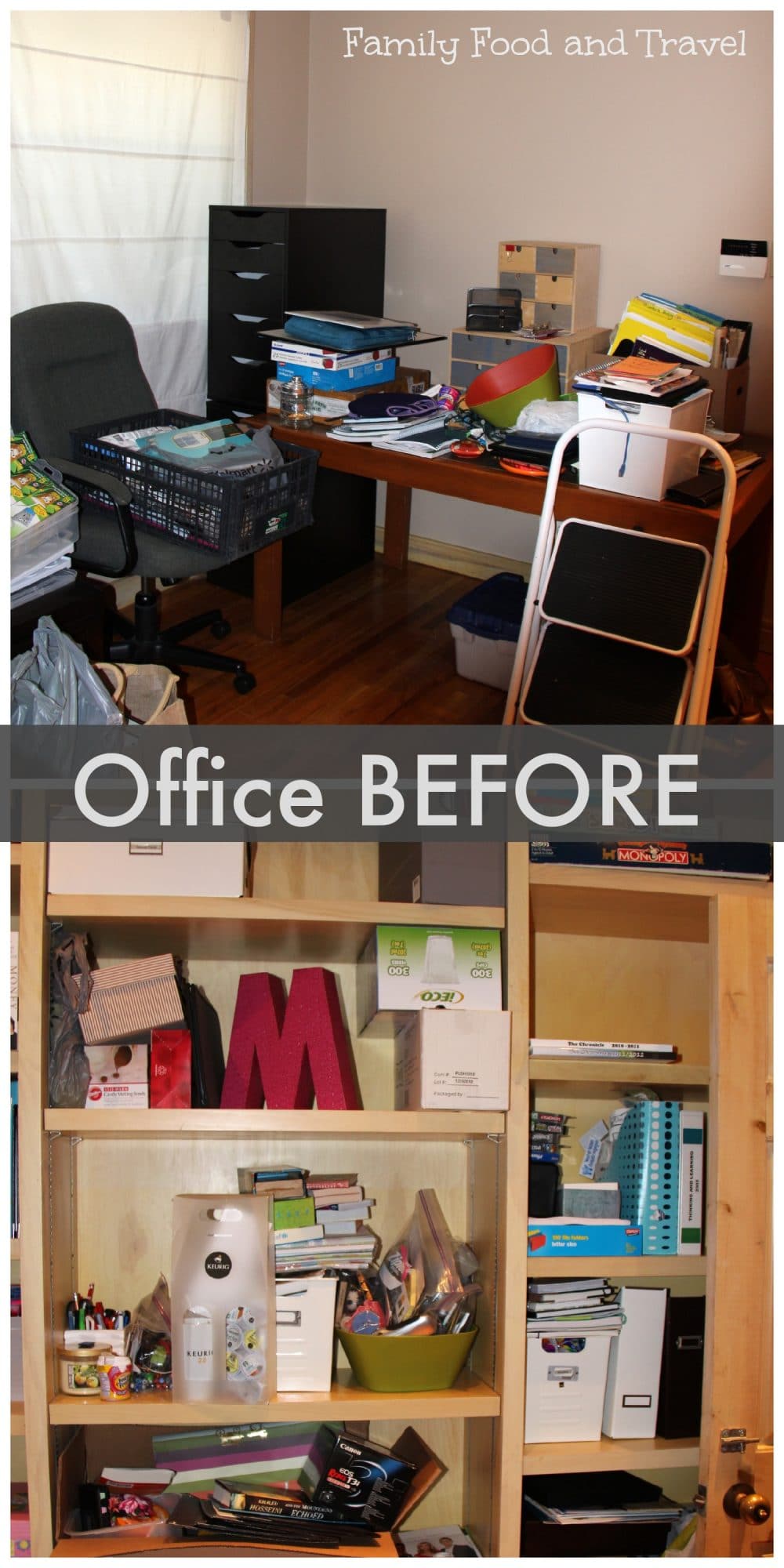 At Walmart I looked for items in the office supplies section but also spent time browsing home decor and storage items.  I wanted a clean office and a beautiful office!
I picked up:
Glass vase for cupcake liners $7.97
Folding Cube Storage Bins (4) $31.88
Set of Three Wall Art Quotes $29.96
Washi Tape $4.98
Brown Wire Basket $14.98
Bankers Box File Storage $12.97
Desk Organizer $12.97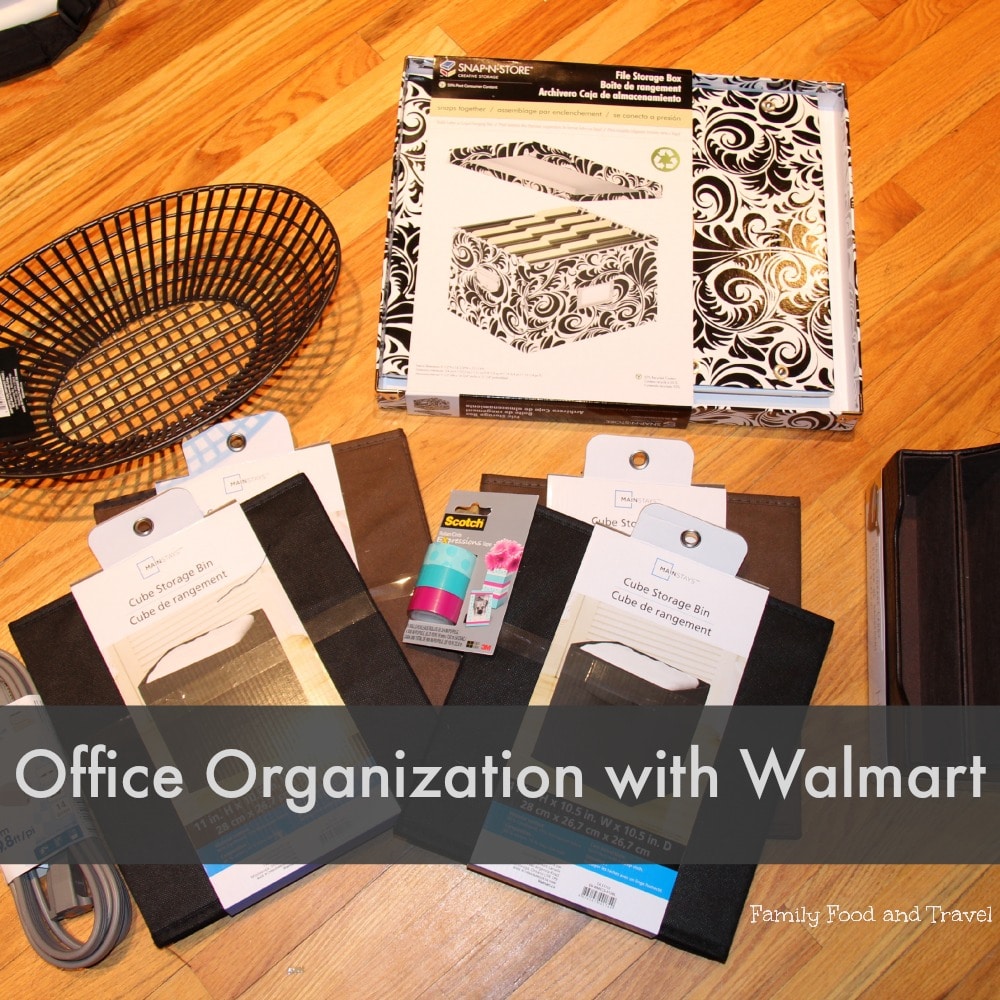 And with a little time, patience and a willingness to tackle the clutter my office was transformed into a collecting space for homeless items to a beautiful, efficient workspace ready to tackle any project.  I absolutely love the way it looks and can't believe the great prices on the items I purchased.  An office makeover for under $140.00!
Here are the finished product pictures – I think you will agree that some time, organization and great supplies make for a beautiful and inspiring office.
And the bookshelves: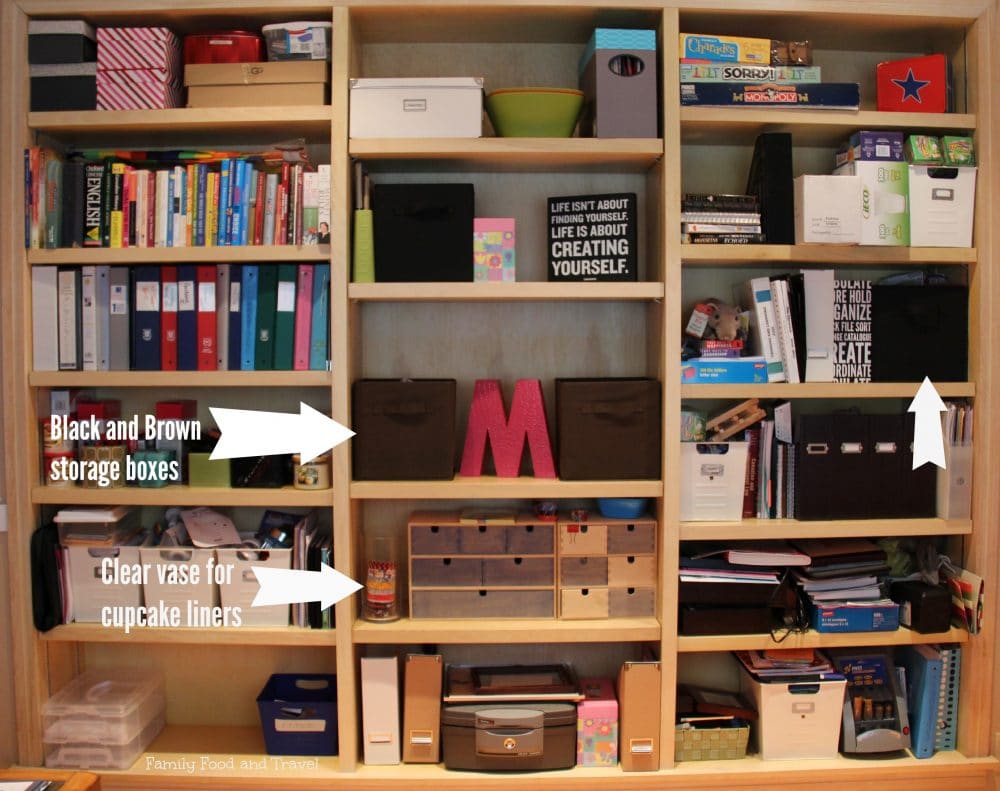 Even though the shelves aren't perfect, they are a work in progress as I settle into this new space.  I need to attach labels to the bins so that I'm able to find the materials easily but if you look at the before picture I'm very happy with the changes.  And, I just love these quotes on canvas – bright, cheery and they say everything they need to.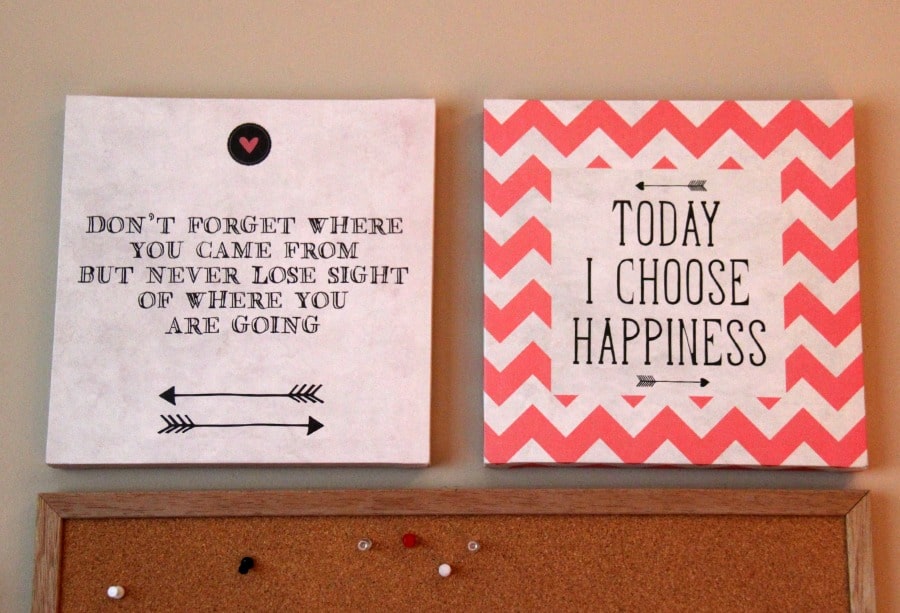 If there is an area of your house that needs some time and attention, I would highly recommend Walmart for all of your organizational needs.  My office makeover to celebrate Walmart Canada's 20th Anniversary is complete.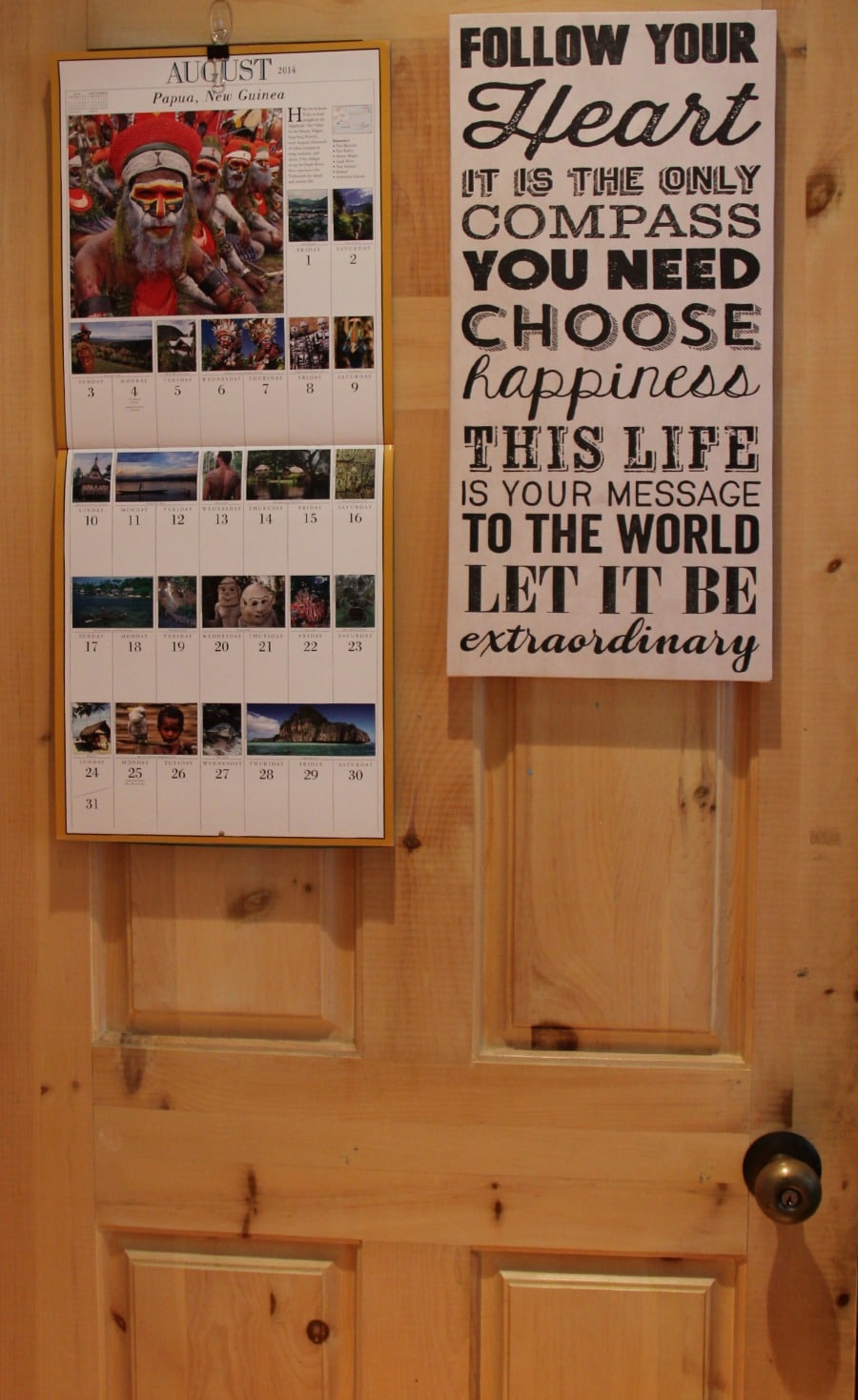 Looking for a great way to organize your office grab a few key supplies for a beautiful and organized office.