Our family moved last week so our meals have been a bit strange as I try to locate where all of our kitchen supplies are and get the fridge restocked.  I picked up some Ontario peaches at my local supermarket and was looking forward to the freshness that only in season peaches bring.  Like corn on the cob, peaches are one of those foods that remind me of the end of summer.  I love eating them over the sink and slurping up their juicy goodness!
These muffins are a perfect way to use slightly underripe peaches and make a delicious snack or lunchbox treat. If your peaches aren't ripe when you buy them check out my tip to ripen peaches evenly.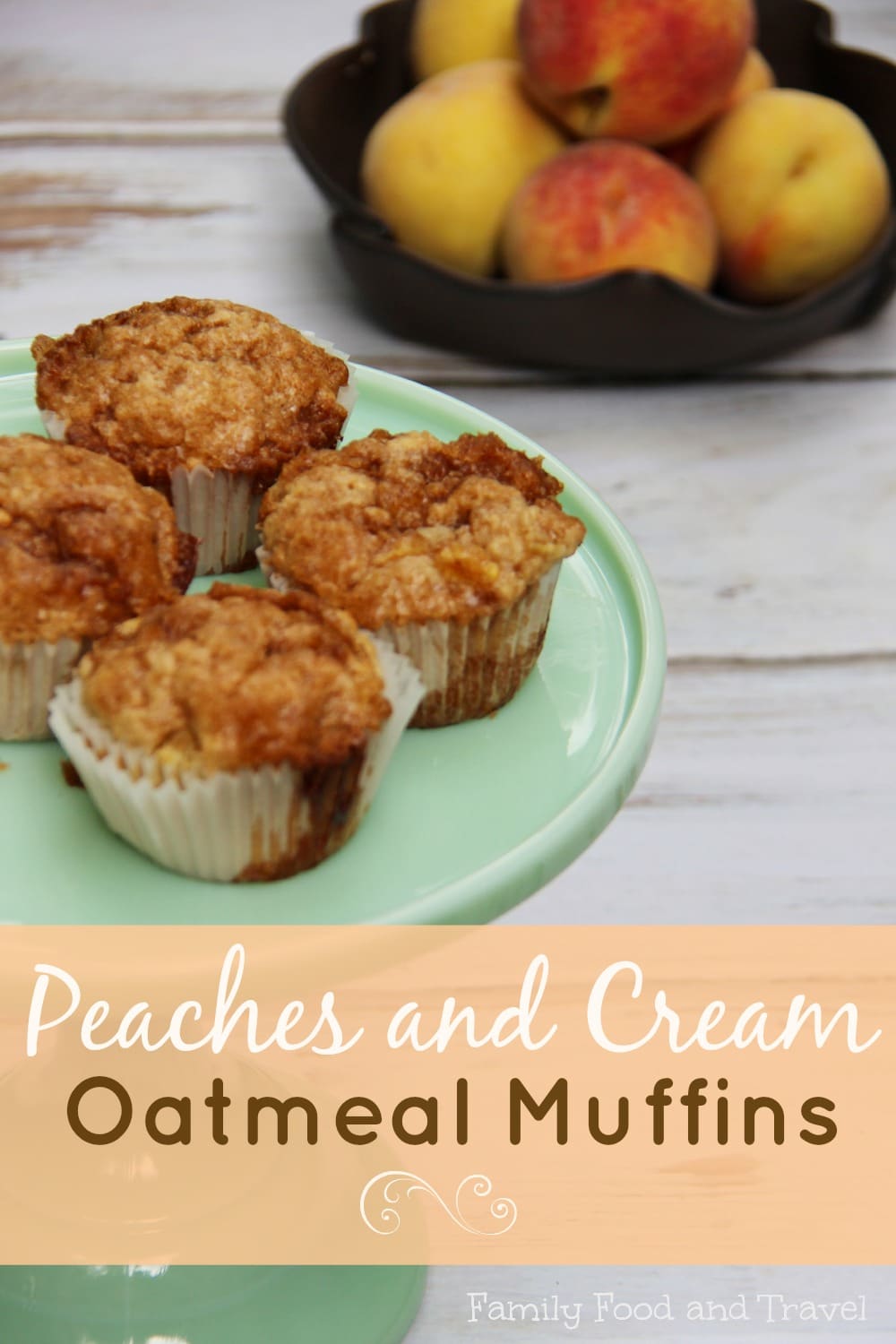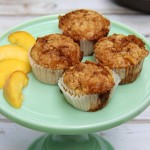 Peaches and Cream Oatmeal Muffins
Full of flavour and dense enough to be satisfying these Peaches and Cream Oatmeal Muffins are a perfect snack or on-the-go breakfast
Ingredients
1.5

cups

half and half

1 1/4

cups

quick-cooking oats

1 1/2

cups

all purpose flour

2

tsp

baking powder

1/2

tsp

salt

1/4

tsp

cinnamon

1

egg

1/2

cup

packed brown sugar

1/4

cup

butter

melted

2

tsp

vanilla

1/2

tsp

grated lemon rind

1 1/2

cups

fresh

peeled and chopped peaches (or drained canned peaches)

Topping:

1/2

cup

packed brown sugar

1

tbsp

butter

melted

1/4

tsp

grated lemon rind
Instructions
Preheat oven to 400F

In a bowl combine milk and oats and set aside.

In a large bowl combine flour, salt, baking powder and cinnamon, set aside.

In another bowl wish egg, brown sugar, butter, vanilla and lemon rind and pour over oat mixture.

Add dry mixture and mix until combined.

Top with peaches and stir in.

Spoon mixture into muffin cups.

Mix topping and crumble over the top of the muffins.

Bake for 30 minutes or until a toothpick inserted comes out clean.

Allow to cool for 5 minutes in muffin tin and then transfer to a wire rack to cool completely.
The amount of crumble topping you want to include is up to you and if you'd prefer not to cover the top of your muffins in sugar this recipe is delicious without the crumble.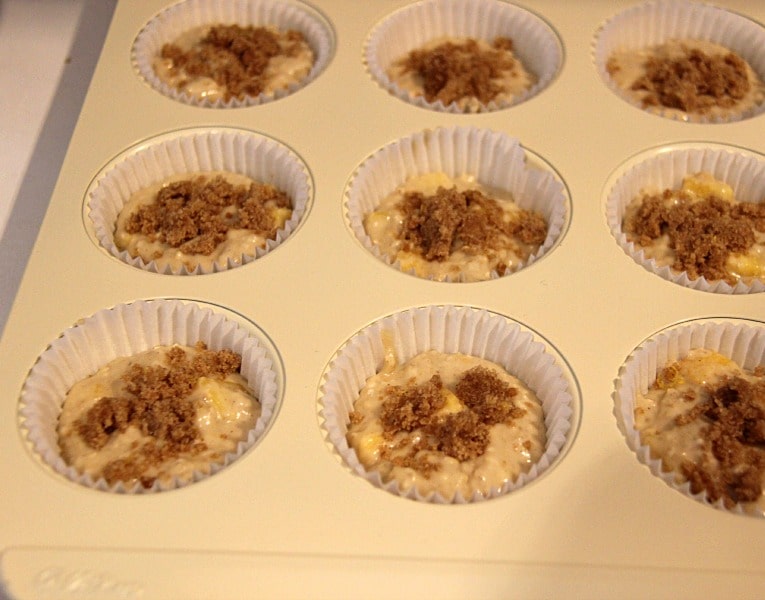 The freshness of the peaches in these muffins, even after baking is really remarkable.  Absolutely delicious!
Looking for other great peach recipes check out these ones from some of my favourite bloggers: Peaches and Cream Bars, Peach Bundt Cake, Peach Crisp with Coconut & Ginger Crumble , Peach Bellini Mocktail and Beet and Peach Homemade Barbecue Sauce (Tomato Free)