Tilapia is a fish I always keep in the freezer. It has great flavour is a big hit with my family and is so versatile.  Top it anyway you like it or just bake and squeeze some fresh lemon on it. Tonight I wanted to use up a beautiful early tomato I got from a local farmer so created this dish to showcase the tilapia and the tomato. You could definitely add olives or capers to it if you prefer a Mediterranean flavour.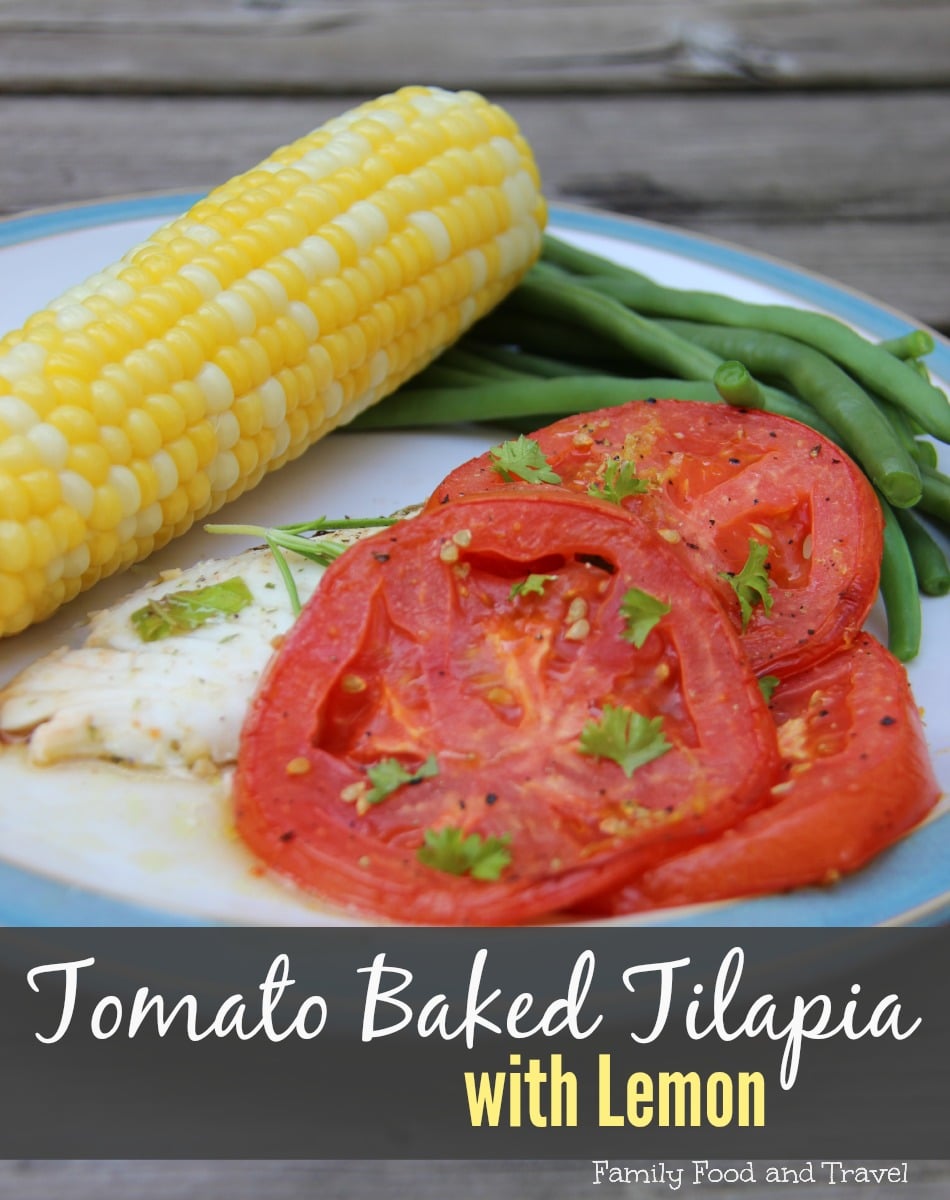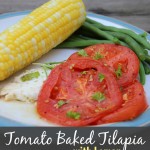 Tomato Baked Tilapia with Lemon
A light fish with a fresh and delicious topping sure to be a crowd pleaser at your home.
Ingredients
4

tilapia fillets

2

tbsp

olive oil

1

tbsp

fresh chopped basil

1

tbsp

garlic salt or garlic plus

1

large tomato thinly sliced

1

tbsp

lemon zest

Salt & Pepper to taste

Fresh parsley and lemon juice

optional
Instructions
Preheat oven to 400F

Spray glass baking dish with non-stick cooking spray.

Arrange tilapia fillets in the bottom of the dish

Sprinkle fillets with salt and pepper.

Evenly spread basil and garlic over fillets.

Drizzle 1 tbsp olive oil over fillets, then lay tomato slices on fish and drizzle remaining tbsp olive oil over top.

Sprinkle salt, pepper and lemon zest over the top of the dish.

Bake for 20 minutes.

Cook on Broil for 5 mins until tomatoes are cooked.

Serve garnished with parsley and fresh lemon juice.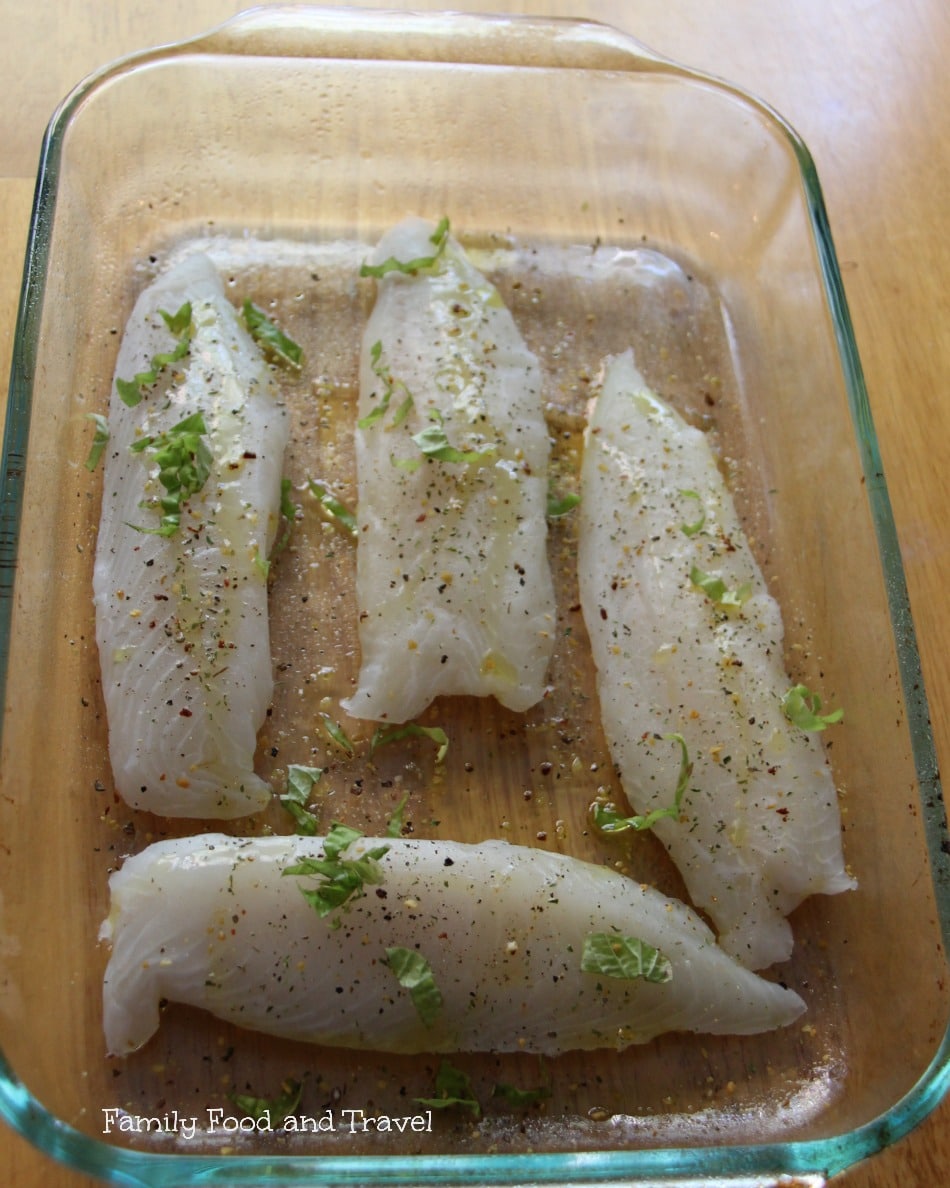 The great part of this recipe is that you can easily modify it for less or more people.  With only a few ingredients it comes together easily and with the fresh tomatoes and basil smells delicious before it even hits the oven.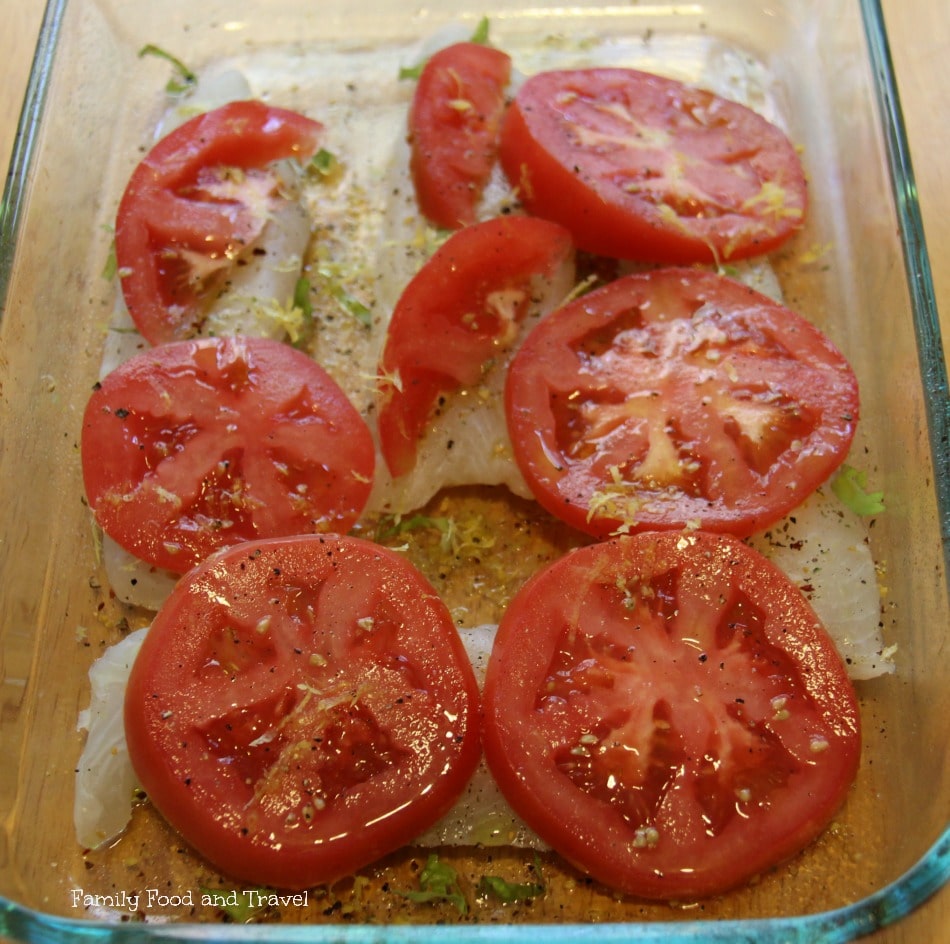 Slice the tomatoes as thin or thick as you prefer to either make a chunky topping or a thin layer of tomatoes.  I used a large beefsteak tomato to give lots of tomato flavour but the amount of tomato can be modified to suit your taste.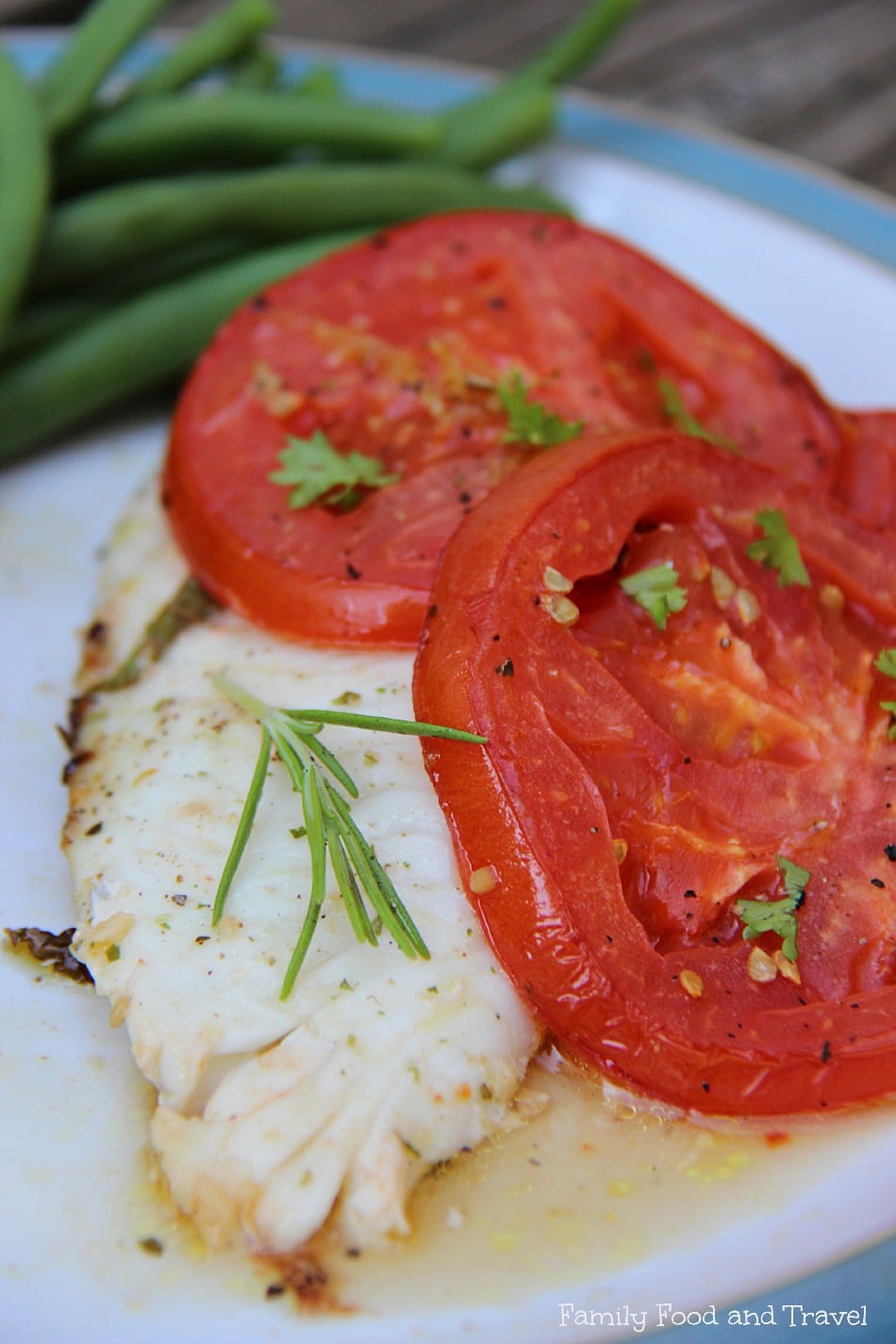 The final product is a delicious dish filled with fresh flavours easy enough for a weeknight dinner and beautiful enough for company.