When I am looking for beautiful and unique cards and gift wrap I always head to Hallmark.  I love the unique styles and designs and how versatile they are for kids, women and men. When I heard that Sarah Richardson had teamed up with Hallmark to design a new line of cards, stationary and gift wrap I knew it would be exactly my style.  Sarah Richardson and Hallmark have created an absolutely stunning collection.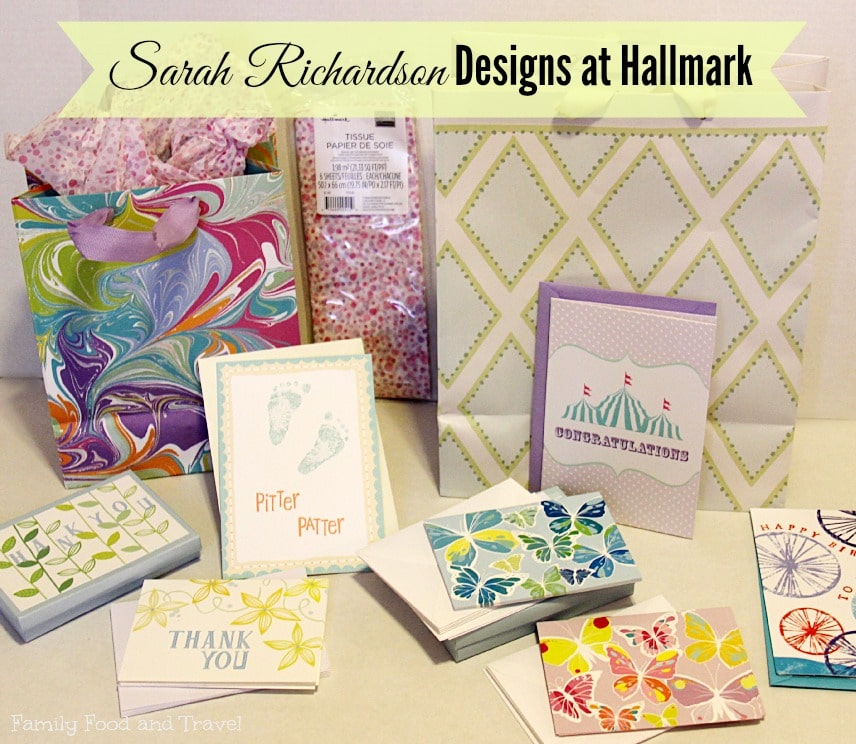 The Sarah Richardson Collection is an everyday line consisting of beautifully designed greeting cards, sheet wrap, gift bags and stationery.  There are 16 individual greeting card designs for everyday occasions including birthday, wedding, baby, congratulations, friendship and blank cards along with boxed note card sets, sheet wrap, gift bags, tissue paper and journals.  Sarah's fans will also notice that two of her elegant design themes from her collection with Kravet fabrics have also carried over into the collection and are featured on two stationery box sets.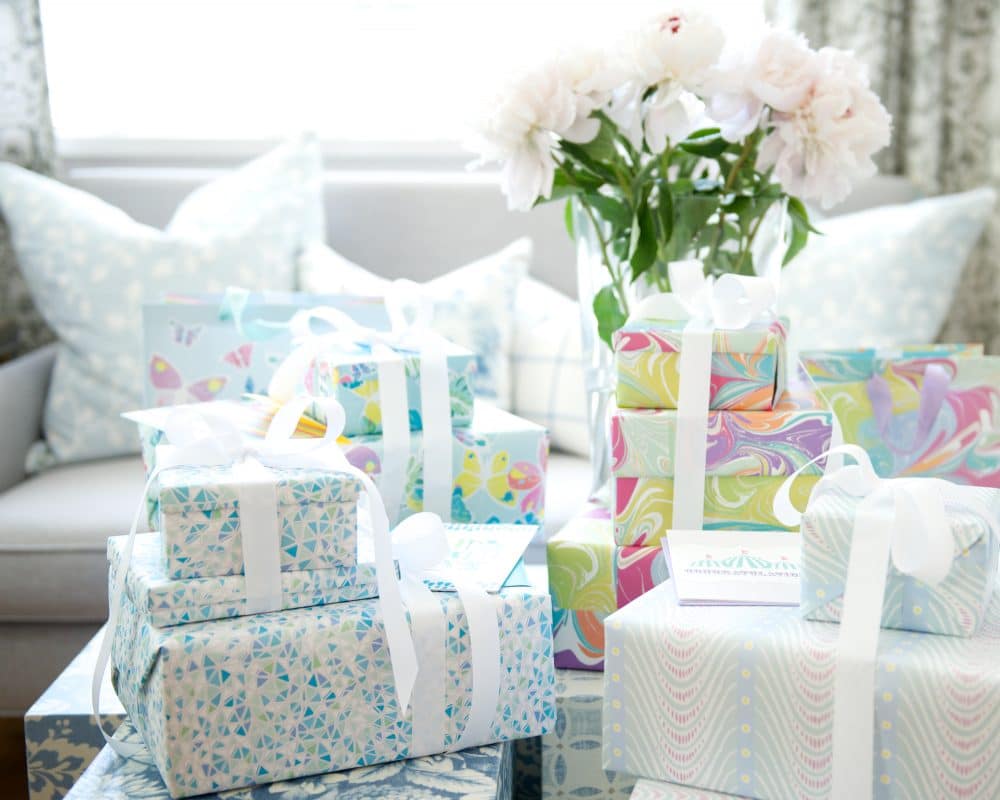 The wrapping paper features a variety of bold and subtle designs that make your gifts look stylish and elegant.  And the cards are bright, creative and beautiful.  I have given a few to friends already and they absolutely loved them!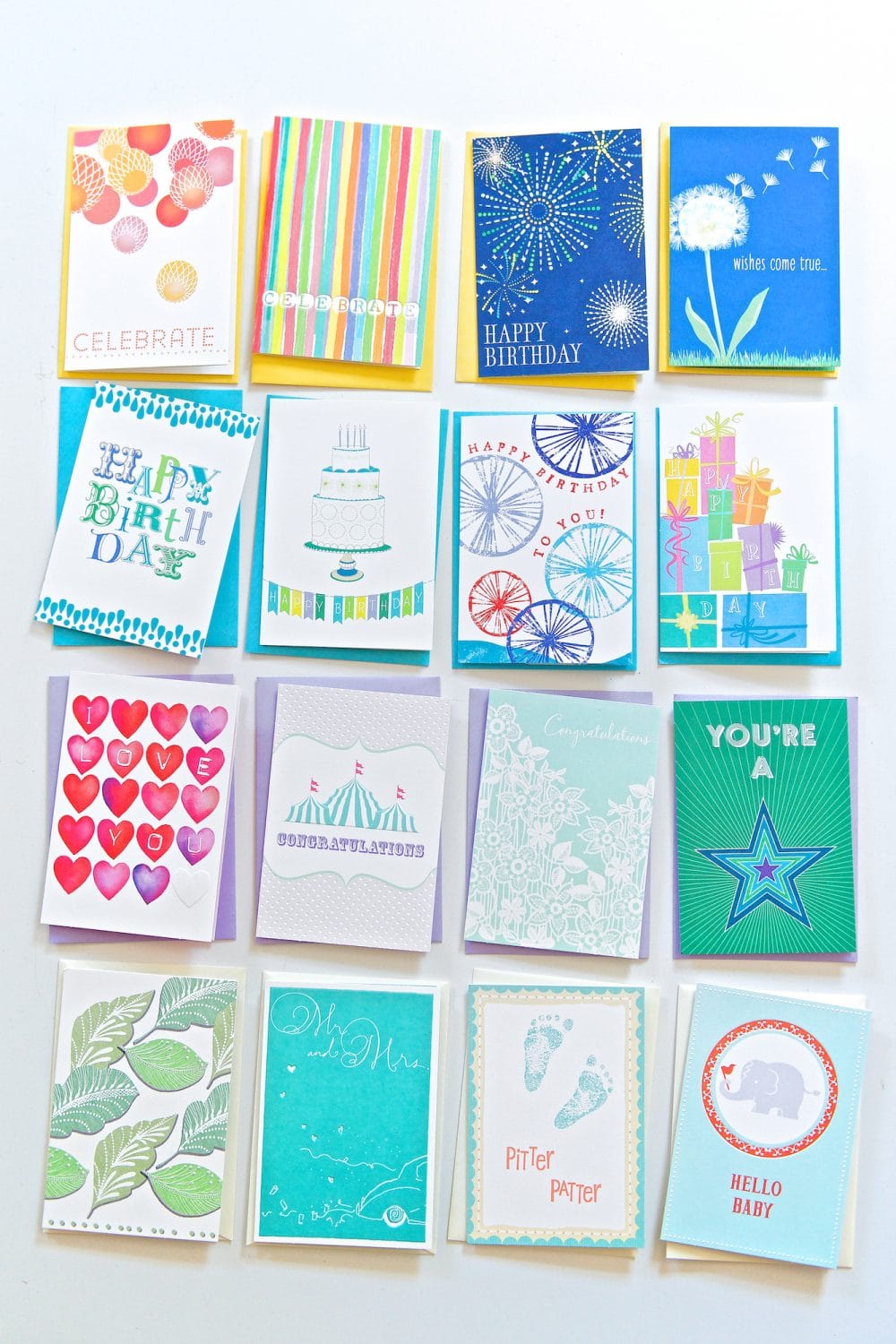 "As a designer, I'm focused on the importance of the tactile experiences we have in our day-to-day life, so 'touch and feel' plays a huge role in everything I design," said Sarah Richardson, principal designer, Sarah Richardson Design.  "In the world of email and text messages, sending a hand written note is a thoughtful way to connect with someone – it's also a reflection of personal style and expression.   I'm excited to partner with Hallmark to bring my signature approach to print, pattern and design to a collection of paper products that can be embraced by everyone."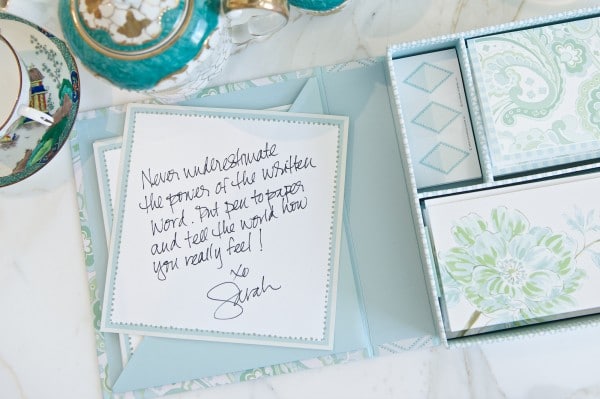 If you are looking for the perfect stationary, gift wrap and cards, the new Sarah Richardson collection available at Hallmark Gold Crown stores is perfect for your next occasion.