Summertime is finally here and it's our favourite time to make delicious and refreshing drinks to sip in the hot sun. My boys will play for hours outside only taking a break when reminded to do so. This drink captured their attention long enough to sit down, rest and enjoy every last drop. Made with SunRype juice, fresh fruit and ice cubes you are sure to have these ingredients on hand. Since the first time we made the Apple Orange Peach Fruit Slushie we have made it a few more times, offering it to friends and kids that drop by. Everyone that tried the SunRype juices loved the fresh flavour and the added chill of the slushie. For our boys, everytime they see me pulling out a carton and popping it in our cooler bag they ask "Where are we going Mom?" They know if the SunRype is coming we are hitting the road for adventure!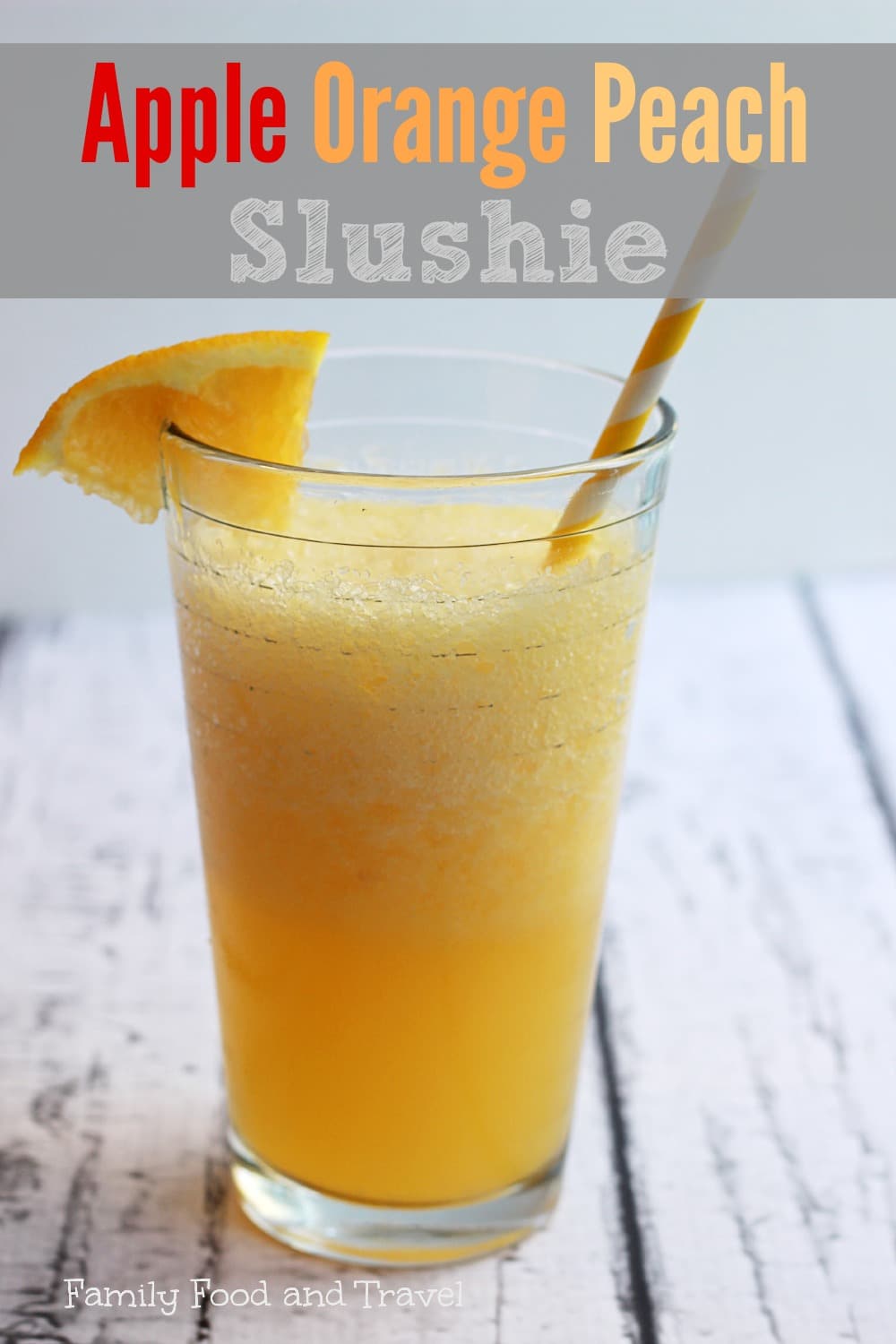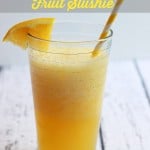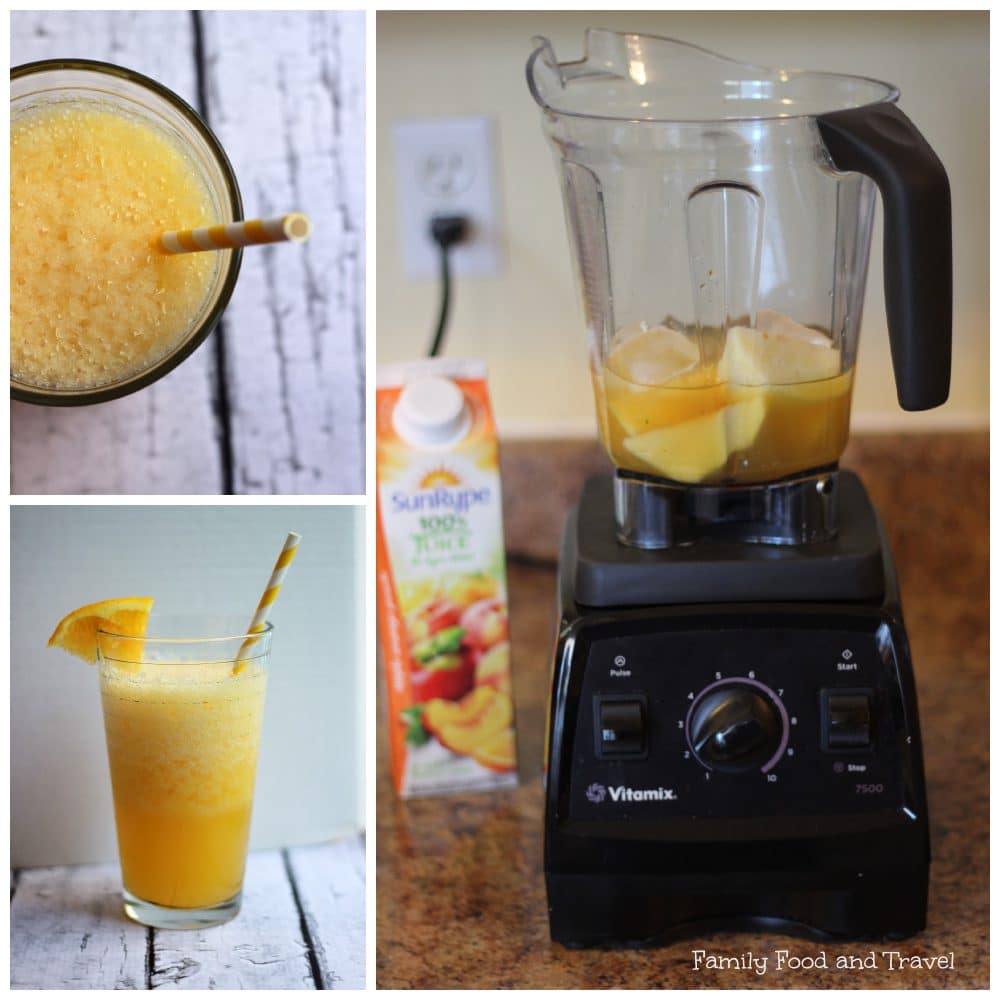 Just some of the things I love about SunRype's New 900ml Juices:
100% Juice, no added sugar, no artificial flavours and colours
Being active and living a balanced lifestyle is important

.

Drinking juice made from quality ingredients without added sugar, flavours of colours.
The new 900 mL pack has an easy to open twist cap that's recloseable, which makes it easy to store.
The sleek carton fits easily in the fridge and is comfortable to hold and pour. Love that it slips into the door so easily and is small enough my boys can grab it out on their own.
Carton is the perfect size to fit in a travel cooler or pop in your bag for a road trip or kids soccer game.
The taste is absolutely delicious loved by all members of our family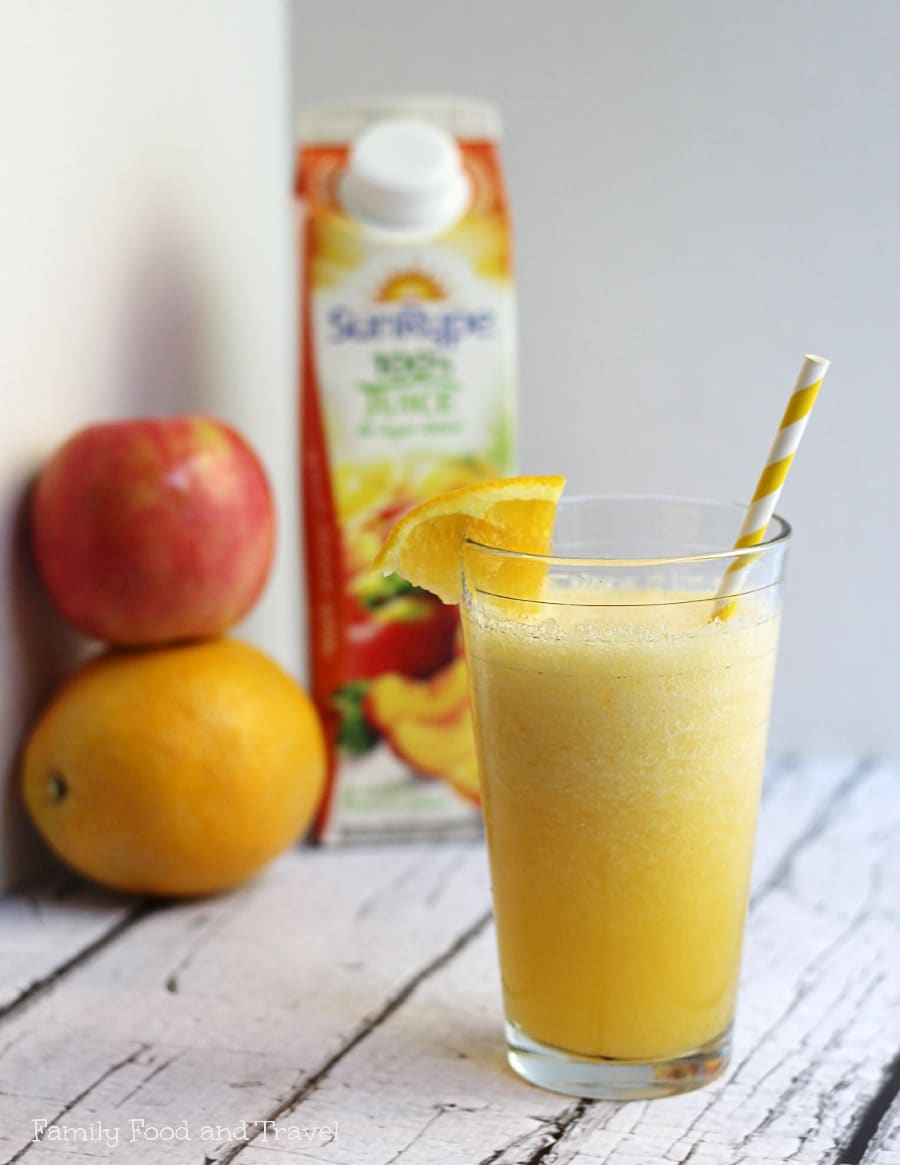 We absolutely loved the variety of juices that SunRype offers with vital nutrients so I know my family is getting the nutrition they need, even when they aren't eating all their fruits and veggies. The new 900 mL juices come in an exciting 16 varieties, including grape, apple orange peach, wildberry and their more health specialized juices including Plus Veggie, FruitActiv and Frullo- the new 50 calorie option.

If you're a fan of SunRype, you can connect with them on Facebook, Pinterest, and Instagram. Also, check out SunRype's beautiful new website for recipes, bright ideas, and our favourite – coupons!
Sun Rype Giveaway!
What's better than a coupon? Winning year's supply of SunRype products!
Click on THIS link to enter your name, email, and city of residence to the draw.
Contest ends on August 6, 2014 and is open to Canadian residents 18+ and older. Full contest details, rules and regulations are available on the contest page.
Disclosure: Although this post has been generously sponsored by SunRype, the opinions and language are all my own, and in no way do they reflect SunRype.