Road trips, soccer practice and trips to the beach are all taking a toll on my vehicle.  Whether it be sand, food or just hours in the hot sun, my car needs a good clean and some extra love in the summer months.  Luckily, I've teamed up with Armor All  to help you keep your car not just clean but preserving it's lustre for years to come.
Check out these fantastic products to help your car look great this summer: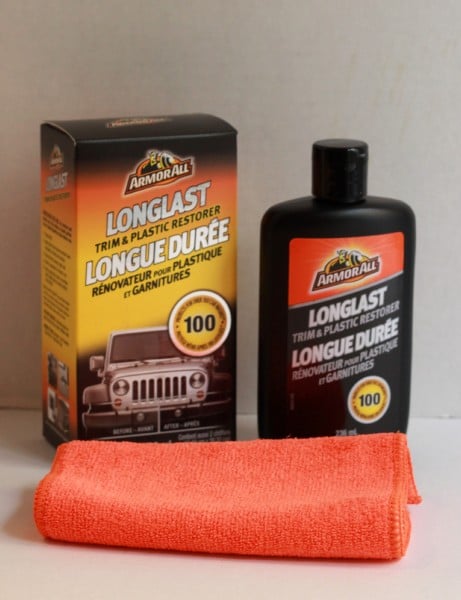 Longlast Trim & Plastic Restorer
Over time, exterior trim, plastic, and rubber surfaces can become dull or discolored caused from wear, weather, and the sun's UV rays. Armor All® Longlast Trim & Plastic Restorer can rejuvenate these worn and weathered surfaces to help them look like new again.
Restores plastic, vinyl, and rubber trim.
Protects for over 100 car washes.*
Helps prevent fading, discoloration and oxidation.
Helps prevent damage caused by UV rays.
Safe for all trim colors.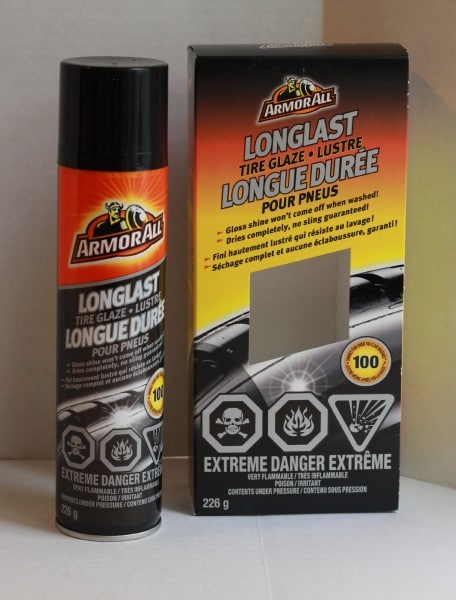 Reader Giveaway:  Armor
All
 Tire & Rim Care Kit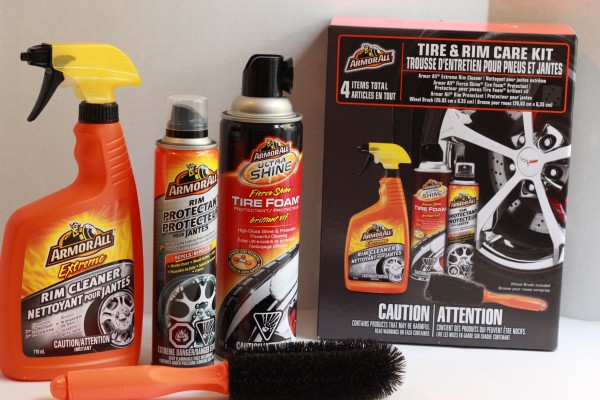 Enter to win a Tire and Rim Care Kit (pictured above). Contest is open to residents of Canada and ends 8/17