Travel + Food = the perfect reason to leave home!  Whether you are someone who is a travel fanatic or resident foodie it is a wonderful way to see a city through your senses.  The sights, sounds, aromas and tastes of a place are what sticks in your mind for long after you've returned home.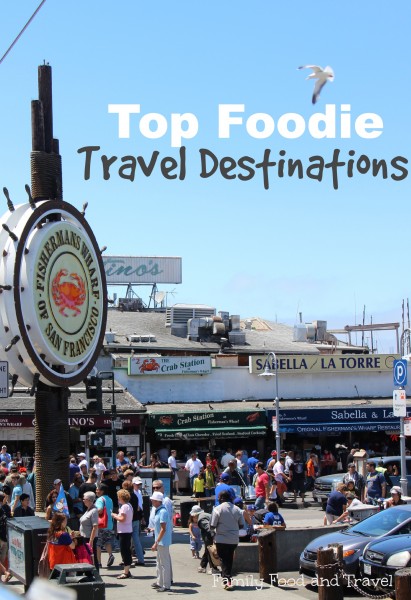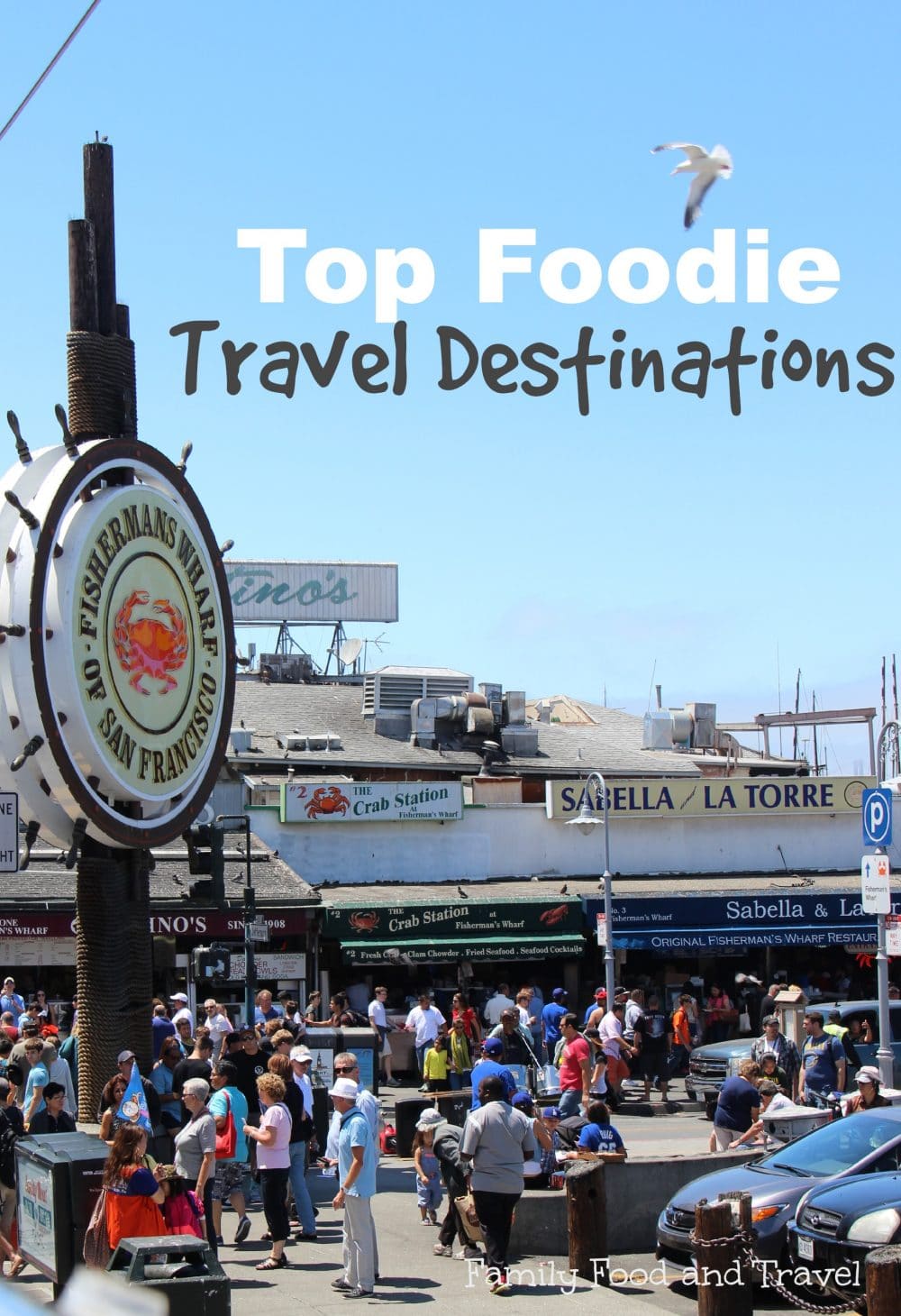 While currently in the Bay area of the United States we are enjoying a number of delicious delicacies and favourite items in each town and neighbourhood. From Cannoli to gourmet donuts we've savoured some pretty remarkable sweets.  On the savoury side there is something truly remarkable about San Francisco Sourdough Bread, seafood at Pier 39 and cappuccinos in North Beach.  The memories we've made over glasses of Napa wine at the restaurants we've eaten at are far better than some of the tourist attractions we've visited. Named as one of the 10 Best Foodie Cities by USA Today Travel, San Francisco has been beautiful and delicious!
For your next tour why not centre your tour around a foodie destination you'd like to travel to.  Here are some of the top foodie travel destinations:
Italy:
One of my favourites for fantastic food.  I had a Gorgonzola and Pear Pizza in Montepulciano (Tuscany) 10 years ago that I can remember like it was yesterday! From Rome, to the Tuscany region to Northern Italian specialities there are tremendous opportunities to enjoy unique dishes.  Famous for pizza, pasta, balsamic vinegar, gelato and wine Italy is my must see foodie destination.
France:
Coming in second is France the land of crepes, croissants and cheese. Grabbing a perfectly flaky croissant and sitting by the Seine is a pretty great way to enjoy your vacation to France. Grab a fine Bordeaux, some stinky cheese and a baguette and you have a picnic fit for a King.  The sights, the sounds and the tastes of France are unlike any destination I have travelled to before.
Thailand:
Thailand is on the list for it's well known for it's exotic fruit, spicy curries and spring rolls.  While I have never been to Thailand it is absolutely on my list of destinations I would love to go to.  Red and green Thai curries filled with coconut milk are an absolutely favourite.  I would love to travel around Thailand exploring it's beaches, culture and food.
Are you looking to book a fantastic tour to the top foodie travel destinations check out My Adventure Store for some fabulous trips that will wet your appetite from some of the best food in the world.