This weekend our family drove to St. Thomas, ON to experience Day Out with Thomas: The Thrill of the Ride Tour 2014. With two little train lovers in tow who LOVED the experience last year, I knew it would be a day full of excitement, crowds and fun activities especially a wonderful ride on Thomas himself!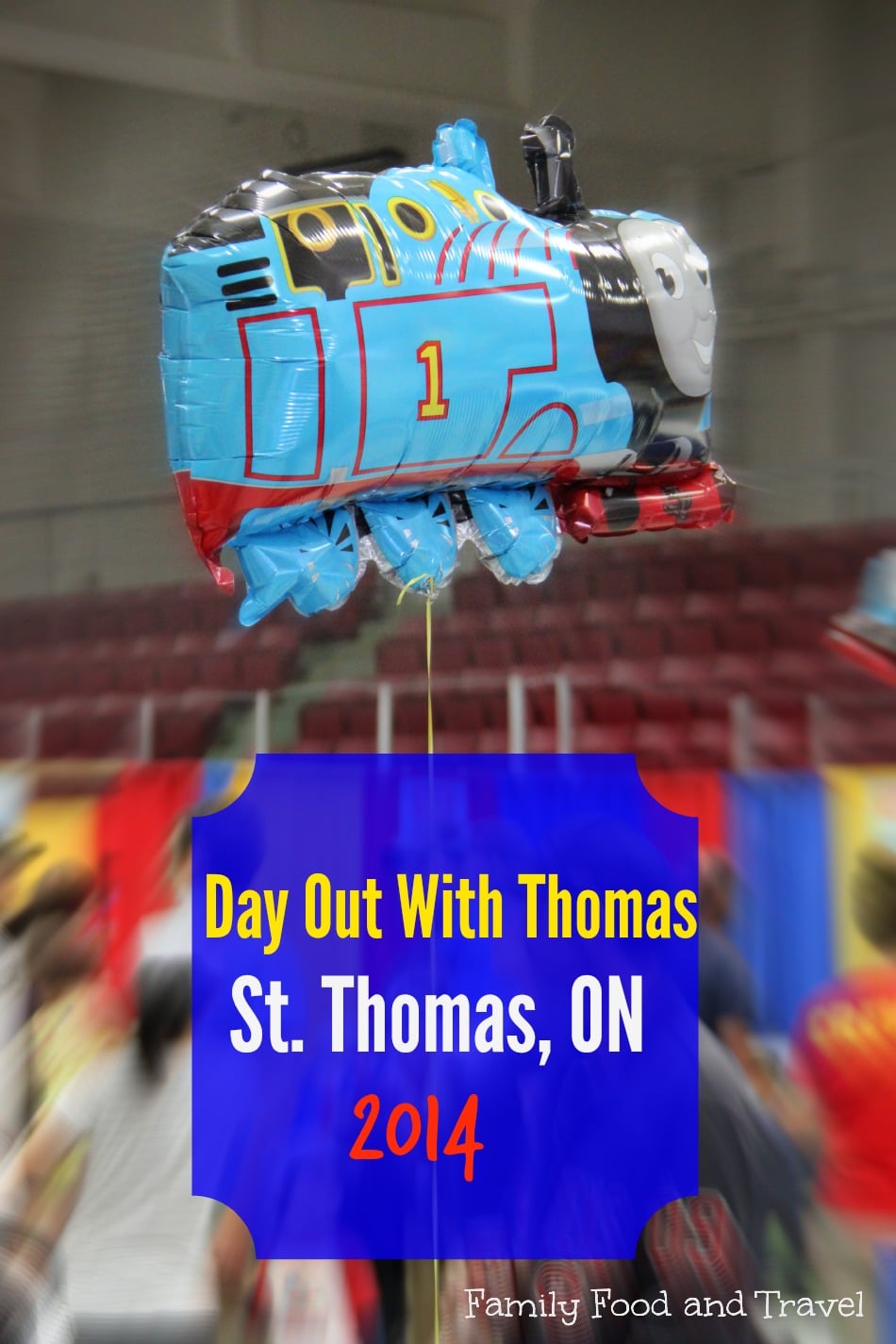 When you get close to the gate you begin to hear the theme song of Thomas&Friends and see the banners, and the squeals of excitement from kids as they see all of the stations set up with Thomas themed activities.  From balance bike courses, to glitter tattoos, from bouncy castles to Thomas playsets, from a full stocked store to colouring tables, there truly is a lot to do at Day Out with Thomas™: The Thrill of the Ride Tour 2014.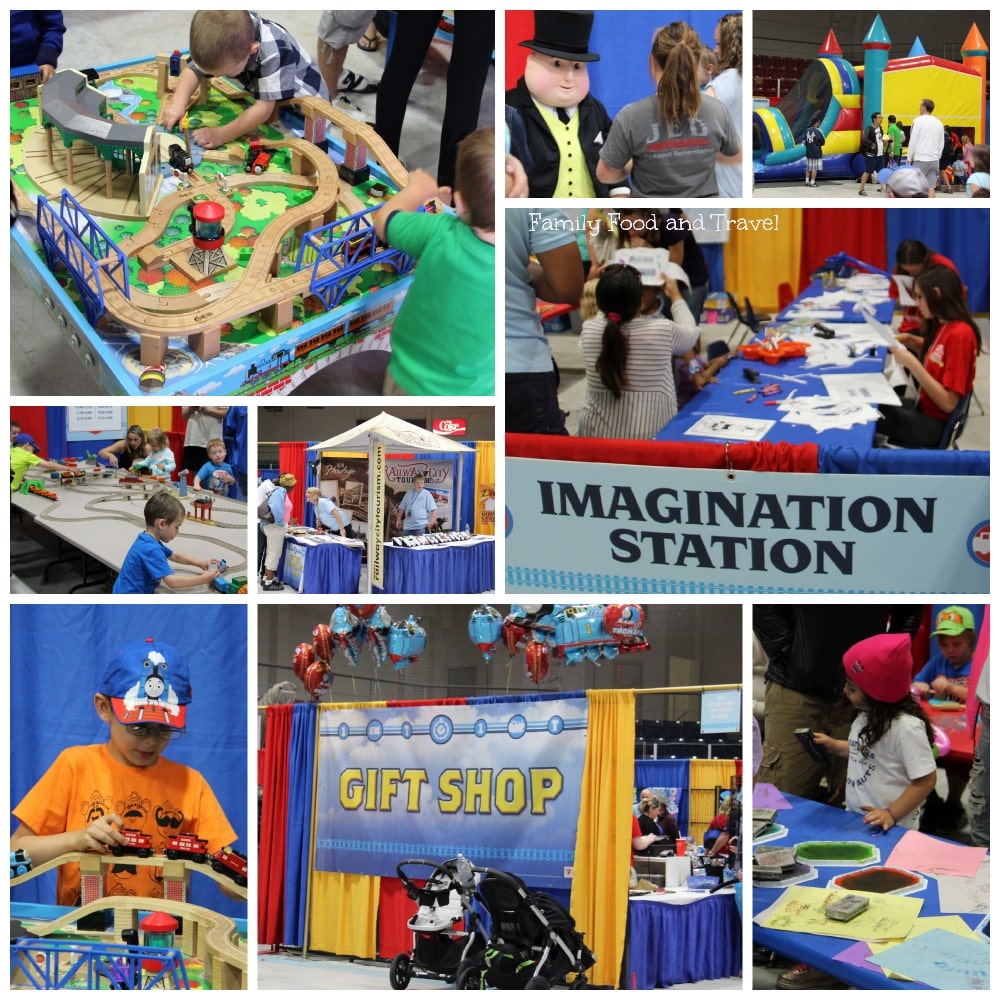 My boys favourite activity is to watch the model trains on the track and gets their hands on Thomas&Friends trains they haven't seen before.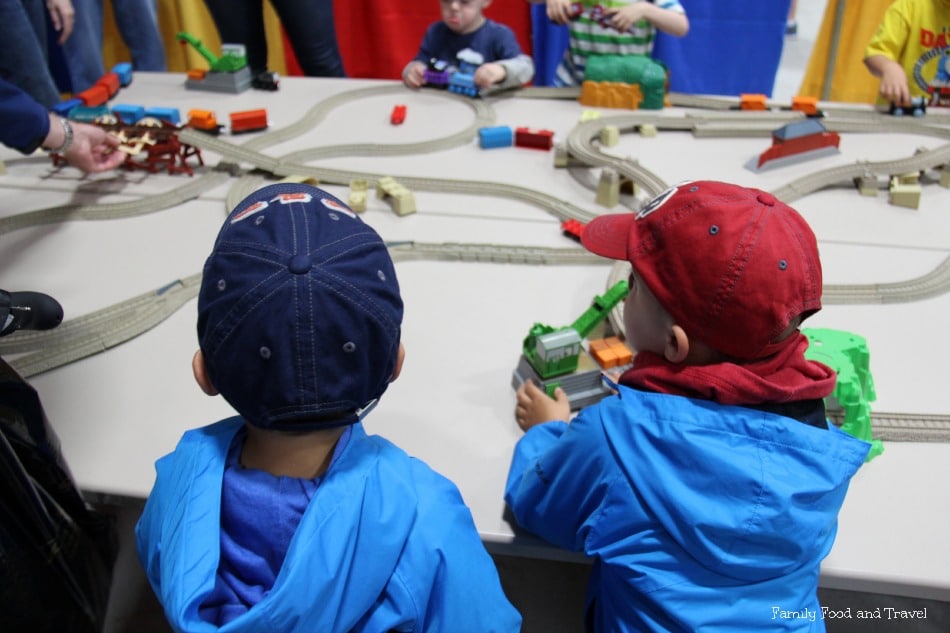 And of course, the train ride on Thomas the Tank Engine is the absolute highlight! Even on a rainy late afternoon the boys loved the train ride through St. Thomas and waved at everyone they went by.  They loved hearing the familiar Thomas&Friends music and were thrilled to receive their Jr. Engineer certificate for riding with Thomas.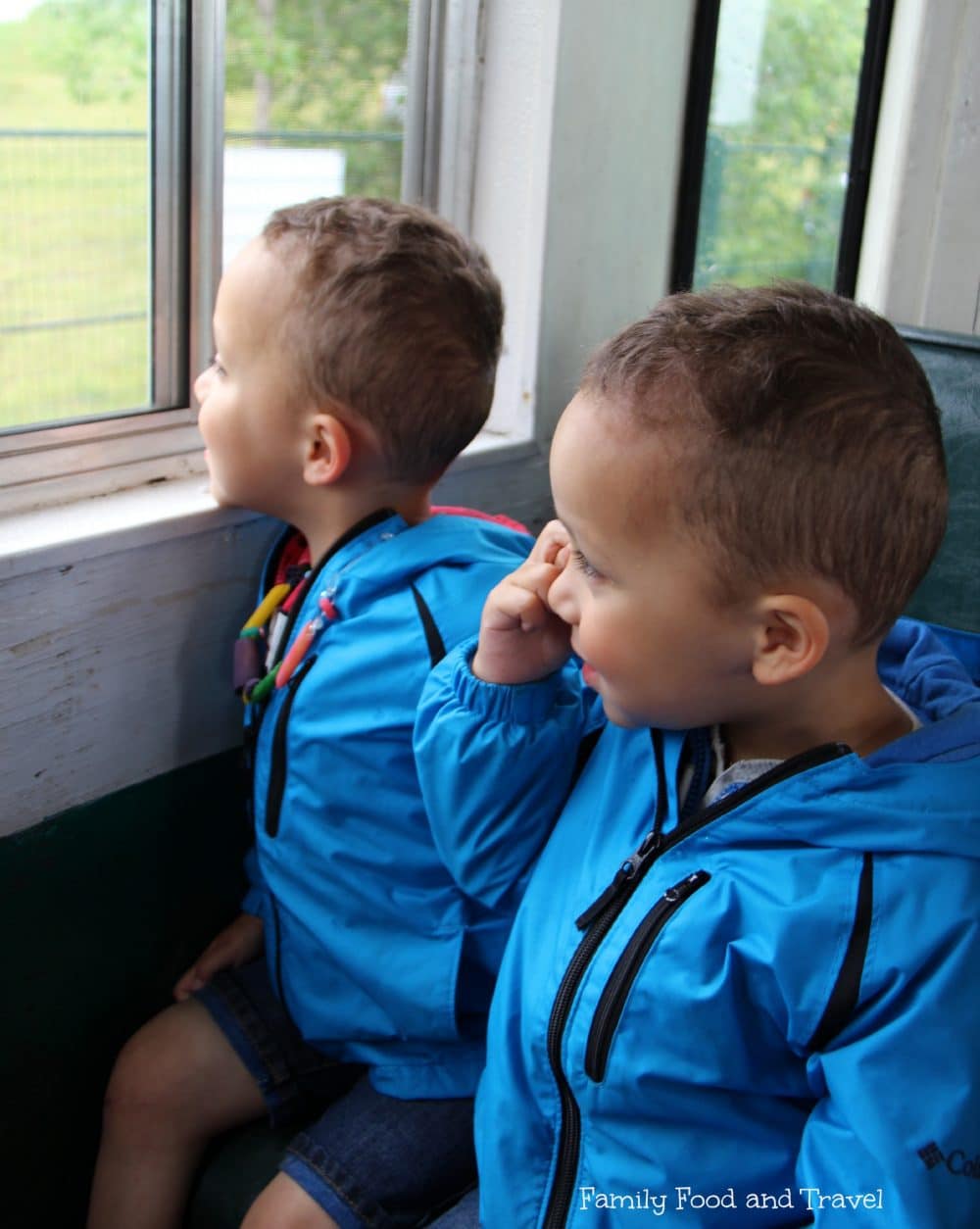 What is Day Out with Thomas all about?
It is a unique and fun event that offers train fans and their families the opportunity to take a 25 minute ride on Thomas the Tank Engine, star of the popular Thomas &Friends series. In addition to a train ride, your family can enjoy lots of Thomas & Friends themed activities, meet the Railway Controller, Sir Topham Hatt® and shop in the Thomas&Friends gift shop.
Only 3 Ontario dates left!!
Where: St. Thomas – Elgin Memorial Centre, 80 Wilson Avenue, St. Thomas, Ontario, N5R 3R2
When: July 25,26,27,
Time: 8:00 a.m. to 6:00 p.m.
Set train ride times are specified on your ticket but include access to activities on the grounds for the entire day!
Cost: $25 plus tax for ages 2 and up
To Order: call Ticketweb toll-free 888.222.6608, or visit www.ticketweb.ca/dowt  or www.ecrm5700.org.
Day Out WithThomas Giveaway
Enter the Day out with Thomas Giveaway below to win a family 4 pack to attend Day out with Thomas- Thrill of the Ride Tour 2014 on Sunday July 27, 2014 with a scheduled train ride at 3:30pm.
Contest ends July 24, 2014 at 9:00am EST. Only open to Ontario residents and must by 18 years and older to enter. See full contest rules and conditions in the widget below.
This post was brought to you by Elgin County Railway Museum via SheBlogs. The opinions expressed herein are those of the author and are not indicative of the opinions or positions of Elgin County Railway Museum.