There's nothing more magical than a treehouse. Kids of all ages simply adore having their own handy hideaway in which they can play and relax, especially in beautiful summer weather. However, some treehouses are definitely more magical than others. The only way to ensure that your children's treehouse is a league above the rest is to make sure it includes these three special ingredients: love, laughter and labour. Building your treehouse with your own hands is the only way to ensure that it will be loved for a lifetime, and something so special absolutely demands that you take an active role in its construction.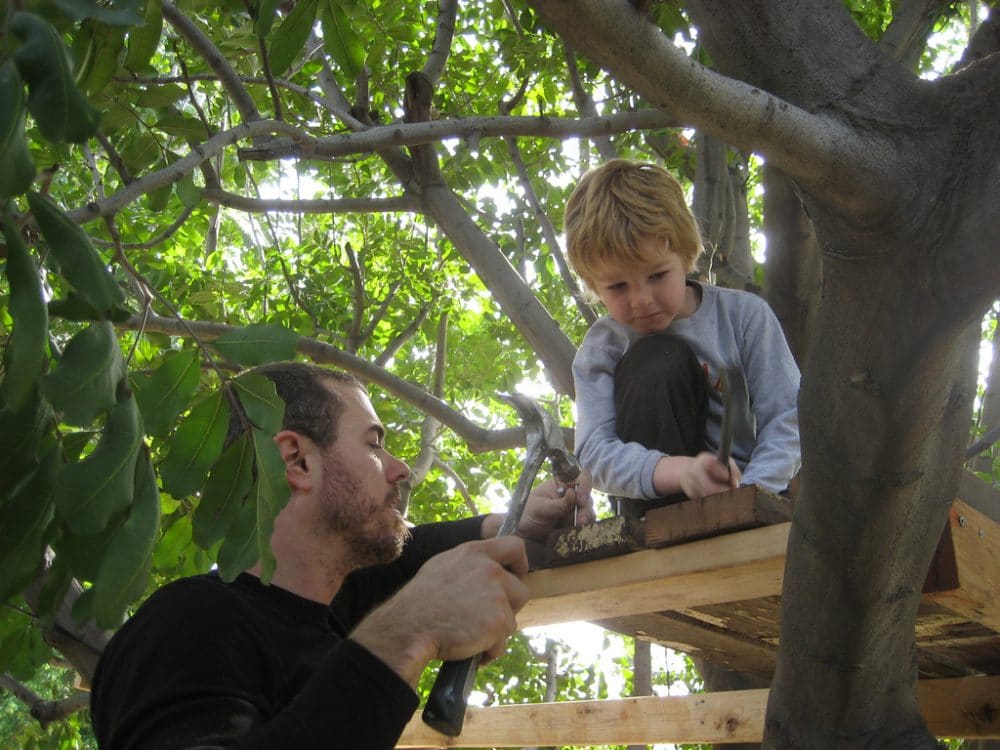 photo credit: nwrabinowitz via photopin cc
There are four essentials to building a treehouse:  choosing the tree, making a plan, supportive solutions and creature comforts.
Choose Your Tree
Choosing the right tree is so important. A good tree will support your treehouse and make it safe, whereas an unsuitable tree will provide your treehouse with no stability whatsoever. Choose a tree that isn't too young or too old, and which has a nice, sturdy trunk. Great tree choices for treehouses include fir, oak and maple. Its branches should be evenly spaced and its roots should run deep.
Making a Plan
Drawing up a plan should be your next step. Because a treehouse is elevated off the ground, poor planning can easily lead to a nasty accident. You should have a concrete design in mind before you begin, and you may find it helpful to build a model of your treehouse before you start work. Accurate measurements are essential, so get that tape measure out. Because a good design demands good labour, now is the time to stock up on high quality tools.
Supportive Solutions
Your treehouse can be supported in one of two main ways: by the tree, or by the ground. You could also choose to utilise both tree and ground in order to give your treehouse the support it requires. But whichever method you choose, make sure to select only the very best fixing solutions – such as bolts or brackets – to secure your treehouse.
Creature Comforts
Building a treehouse is utilitarian work, but don't forget to include some comfortable extras for your little creatures. Depending on your budget, you may want to think about adding some cushions, blankets, furniture or even LED lighting to make sure your little ones have the best possible time in their new treehouse. Don't forget to factor in doors and windows when outlining your building plan, as this will ensure your treehouse is as light and airy as it is cosy and welcoming.
What tips do you have for building a treehouse?